The al-Bakrs were devastated after Israeli airstrikes killed four boys in their family, they are now waiting for news from the boat tragedy.
Read the full story ›
Hamas has said that it has no knowledge of any mortar attack on Israel and remains committed to the truce.
Israeli defence forces earlier said a mortar had been fired from Gaza.
Advertisement
The official Israel Defense Forces has claimed the country was hit by a mortar fired from Gaza earlier today:
Earlier today, a mortar shell fired from Gaza hit Israel. This is the first launch since the end of Operation Protective Edge.
Palestinian children holding heavy weapons filled the streets of Gaza to "celebrate victory over Israel" on the third day of the latest ceasefire.
A truce, which took effect on Tuesday evening, ended seven weeks of fighting that has killed more than following more than 2,000 Palestinians and 70 Israelis.
The UN has tweeted that they will continue to provide humanitarian assistance to the people of Gaza following the end of the recent conflict between the Israeli military and Hamas.
We will support the displaced civilians in our #Gaza schools and provide them with food, water and non-food items. http://t.co/YQnuwNW3jJ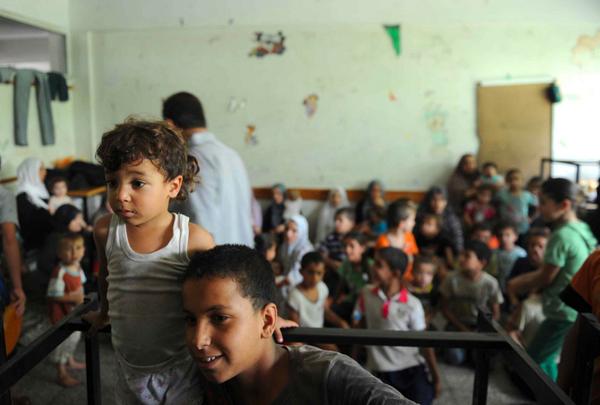 Around £42 million is required for the World Food Programme to continue food assistance to Palestinians for the next three months, the organisation said.
They said: "To continue its food assistance programmes in Palestine, WFP requires approximately US$70 million (£42 million) for its humanitarian response in Gaza for a period of three months."
Since the beginning of the latest conflict, they added that they had provided daily emergency food rations to up to 350,000 displaced people in Gaza, while reaching more than 120,000 people with emergency vouchers.
As a convoy carrying food for 150,000 people entered Gaza for the first time since 2007 today.
Advertisement
A convoy carrying food for 150,000 people has entered Gaza for the first time since 2007, the World Food Programme has announced.
The aid reached the Rafah crossing from Egypt after a seven-hour drive from Alexandria, the organisation said. The convoy of 8 trucks was carrying 15,600 food parcels.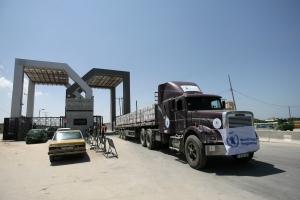 "The opening of the Rafah crossing for humanitarian aid provides a major opportunity to scale up aid delivery to Gaza and needs to be sustained," WFP Country Director Pablo Recalde said.
Muslim and Jewish leaders in the UK have issued an unprecedented joint statement, calling on both faiths to "export peace" to Gaza.
The Muslim Council of Britain and the Board of Deputies of British Jews made the joint call an open-ended truce was agreed in the Middle East.
Both Israel and Hamas have claimed victory following the recent conflict, which is thought to have claimed the lives of 2,143 Palestinians and 70 Israelis.
The MCB and the BoD said they condemned the civilian casualties and hoped for "lasting peace", while also stating Muslims and Jews should "get to know one another".
The death of every civilian is a tragedy, and every effort should be taken to minimise such losses. The targeting of civilians is completely unacceptable and against our religious traditions. We pray for a speedy end to the current conflict and for a lasting peace for all.
– Muslim Council of Britain and Board of Deputies of British Jews
Prime Minister Benjamin Netanyahu has said Israel would respond vigorously against any further rocket fire from Gaza if the truce that came into force last night is not observed.
A number of immediate steps have been agreed, while more complex issues will be addressed in further talks set to begin within a month.
Read the full story ›
Load more updates