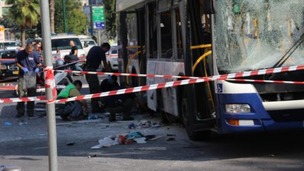 Today's bombing in Tel Aviv is reminiscent of six years ago and could mark a serious escalation in the conflict.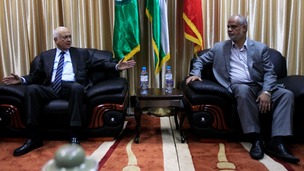 A truce in Gaza suits all sides but none of the groups seem interested in a long-lasting solution.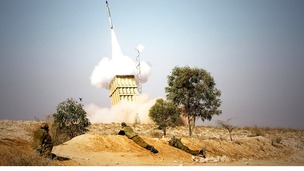 A complex system of air defences has been instrumental in protecting Israel's population from incoming rockets.
Live updates
Israel air strike targets Hamas
Aftermath of Israeli air strike that left one dead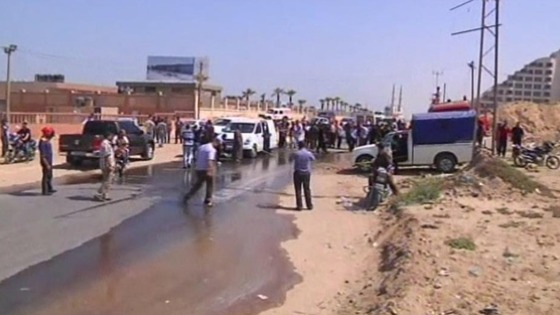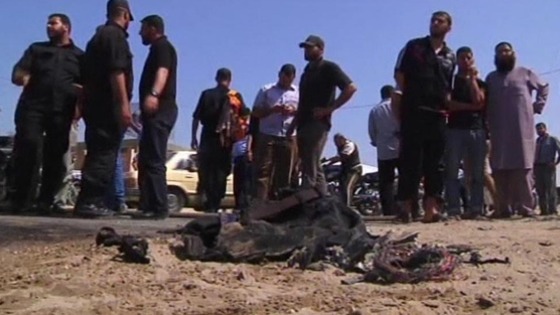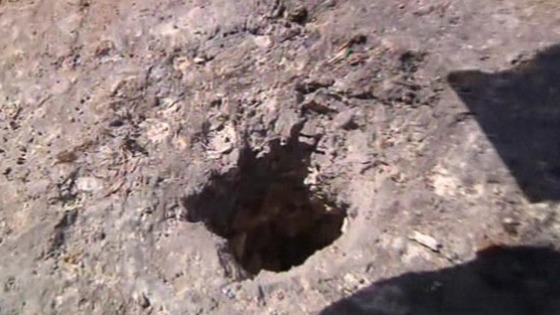 Israel air strike targets Hamas
Israel: 'Hit on terrorist in response to rocket fired'
The Israel Defence Force tweeted:
Breaking: Direct hit confirmed on Global Jihad-affiliated terrorist in Gaza Strip. Hit was in response to rocket he fired at Israel. 1/2
From
@IDFSpokesperson
on Twitter:
Advertisement
Israel air strike targets Hamas
Conflicting reports over Israeli air strike target
A 29-year-old police officer was killed in an Israeli air strike in the Gaza Strip, according to Ashraf al-Kidra, Gaza's health ministry spokesman.
However there was a conflicting report from Israel's Channel 2 TV claiming the air strike targeted an Islamic militant involved in a recent rocket attack on the southern Israeli town of Eilat.
Israel air strike targets Hamas
Israeli military confirms it carried out Gaza air strike
The Israeli military confirmed that it carried out an air strike on Gaza but gave no further details.
Israel air strike targets Hamas
Report: Palestinian killed in Israeli air strike
A Palestinian has been killed in a blast which Hamas blamed on an Israeli air strike, a Gaza hospital told Reuters.
Israel air strike targets Hamas
Israeli aircraft 'targets motorbike' near Hamas camp
A motorbike has been targeted in a strike by an Israeli aircraft near a Hamas training camp in Gaza, Hamas Radio reported.
Advertisement
Israeli warplanes launch air strikes on Gaza
Israeli warplanes struck targets in the Gaza Strip today in response to rocket fire towards southern Israel.
They were the first air strikes launched by Israel since an informal ceasefire ended eight days of cross-border fighting between Israel and Hamas-ruled Gaza.
An Israeli military statement said its planes targeted "two extensive terror sites" with "accurate hits".
Palestinian officials said no one was hurt in the air strikes and no damage was reported in northern Gaza.
The air raids followed the third successful rocket attack on Israel since the November ceasefire.
The military reported that Gaza militants yesterday fired at least one rocket toward southern Israel. No one was hurt and no damage was caused.
The attack was the first since rockets were fired during President Barack Obama's visit to Israel two weeks ago.
There was no immediate claim of responsibility for the rocket fire. The Israeli military says it holds Gaza's Islamic Hamas rulers responsible for any attack against the Jewish state.
Israel sorry for flotilla deaths
Turkish PM accepts Israeli apology over flotilla deaths
Turkish Prime Minister Tayyip Erdogan has accepted Israeli Prime Minister Benjamin Netanyahu's apology over the Gaza flotilla deaths on behalf of Turkey, a US official has said.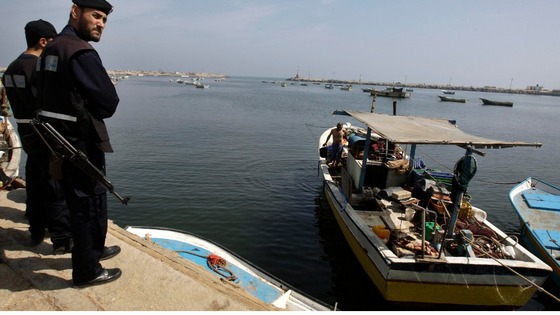 Mr Erdogan's office said the Turkish Prime Minister underlined the importance of strong cooperation and friendship between the two nations during his telephone conversation with Mr Netanyahu earlier today.
"Erdogan told Benjamin Netanyahu that he valued centuries-long strong friendship and cooperation between the Turkish and Jewish nations," the statement from his office said.
Israel sorry for flotilla deaths
Factfile: 2010 Gaza flotilla raid
In May 2010, human rights activists boarded six ships in an attempt to breach Israel's blockade of the Hamas-ruled Gaza Strip to distribute aid.
The flotilla of ships was boarded around 80 miles from Israel's coast
Israeli commandos boarded Turkish ship MV Mavi Mara and met with resistance
Nine Turkish activists died during the raid
The incident severely harmed ties between the once-close allies
Turkey withdrew its ambassador from Israel and scaled back diplomatic ties
Israel sorry for flotilla deaths
Obama applauds call between Israeli & Turkish leaders
President Barack Obama has welcomed the telephone conversation between Israeli Prime Minister Benjamin Netanyahu and his Turkish counterpart Tayyip Erdogan in which Mr Netanyahu apologised for errors that might have led to the Gaza flotilla deaths in 2010.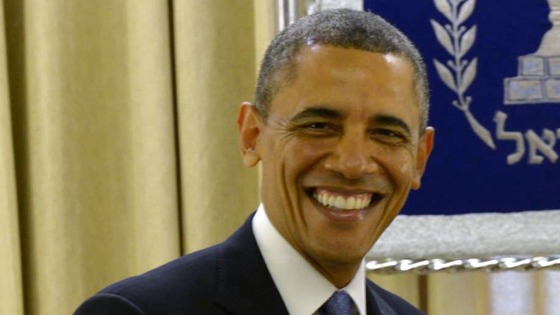 President Obama said: "The United States deeply values our close partnerships with both Turkey and Israel, and we attach great importance to the restoration of positive relations between them in order to advance regional peace and security.
"I am hopeful that today's exchange between the two leaders will enable them to engage in deeper cooperation on this and a range of other challenges and opportunities", he added.
Load more updates
Back to top