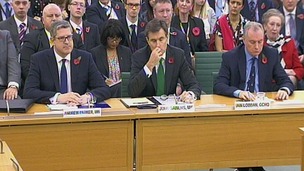 Britain's enemies are "rubbing their hands with glee" over whistleblower Edward Snowden's NSA leaks, the MI6 chief said.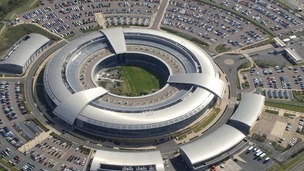 GCHQ have launched an online code breaking competition to find people capable of joining the Government's national cyber security teams.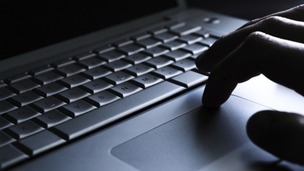 The Foreign Secretary said British intelligence would never use its partnership with the United States to get around UK laws.
Live updates
Snowden leaks 'operations risk'
The Guardian, the newspaper which worked with NSA whistleblower Edward Snowden to expose leaks about the scale of US and UK surveillance programmes, has published a list of 10 questions it wanted MPs to put to intelligence agency directors today.
Among them:
Why weren't some Cabinet ministers allowed to know about certain surveillance programmes?
Did the chiefs know that so many people like US contractor Edward Snowden had access to British secrets?
Did GCHQ help the US tap the phones of world leaders including Angela Merkel?
Snowden leaks 'operations risk'
In June 2013, Edward Snowden leaked documents to the Guardian allegedly revealing the scale of NSA and GCHQ surveillance of civilian internet and phone use around the world
Another report claimed the NSA, in collaboration with GCHQ, secretly broke into the main communications links that connect Yahoo and Google data centres around the world
Advertisement
Snowden leaks 'operations risk'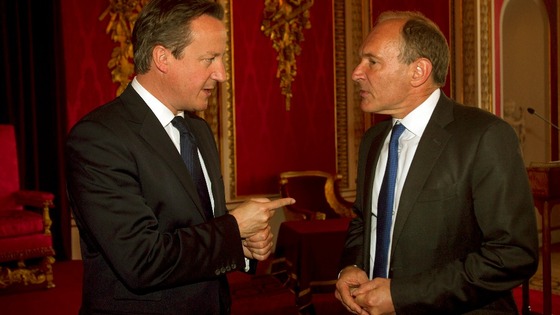 Sir Tim Berners-Lee, who created the World Wide Web, has applauded the Guardian's intelligence reporting for being in the public interest and called for whistleblowers to be protected.
He said that the checks and balances put in place to oversee spy agencies had failed, and accused the security agencies of weakening online security.
"We need powerful agencies to combat criminal activity online – but any powerful agency needs checks and balances and, based on recent revelations, it seems the current system of checks and balances has failed," he said.
Speaking to the The Guardian, he called for a "full and frank public debate" on internet surveillance.
Snowden leaks 'operations risk'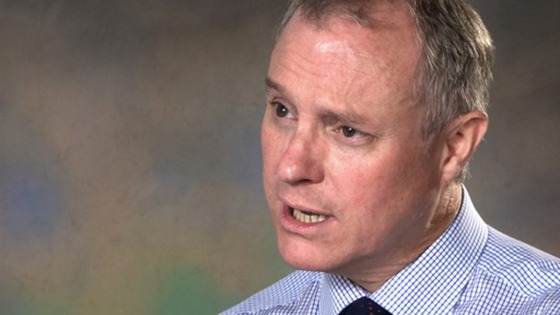 GCHQ director Sir Iain Lobban has reportedly spoken out in defence of his intelligence staff.
In a speech to the defence industry reported by The Sun newspaper, the spy chief said his agents had "definitively saved the lives" of British troops abroad.
Security staff "spend their lives protecting the security of Britain and the safety of British citizens," he insisted.
"I'm fiercely proud of GCHQ's people, past and present."
Snowden leaks 'operations risk'
Sir John Sawers: Head of MI6
The 58-year-old British diplomat began his career in the Foreign Office in 1977, working in Yemen, Syria and South Africa, before heading up the Foreign and Defence Policy team working at the British Embassy in Washington.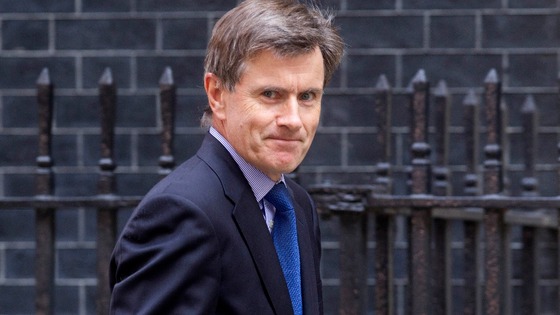 He served as Tony Blair's foreign affairs adviser from 1999 to 2001, before being appointed his director general for political affairs in 2003, a role that saw him advising the Foreign Secretary on global political and security issues.
Sir John succeeded Sir John Scarlett as MI6 chief in 2009. He was embarrassed when it was discovered that pictures of him in shorts on holiday posted on Facebook by his wife could be publicly seen.
Andrew Parker: MI5 director general
A new addition to the Security Service, the 50-year-old amateur wildlife photographer succeeded Sir Jonathan Evans in March this year.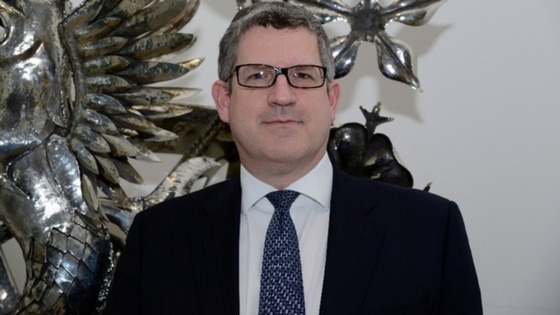 A long-time MI5 employee, he has worked in major areas of security and intelligence, including tackling terror plots, counter-espionage and Northern Ireland terrorism.
He led MI5's response to the 7/7 London bombings and headed up the team that intercepted the 2006 transatlantic aircraft plot.
Sir Iain Lobban: GCHQ director
The Leeds University languages graduate succeeded Sir David Pepper as GCHQ director in July 2008 and is another long-time employee, having joined the intelligence-gathering facility in 1983.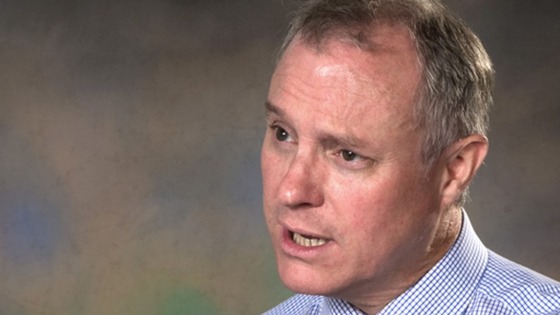 Sir Iain told an audience last year that the agency needs people with a wide range of skills and said it should not allow stereotypes to "stifle innovation and agility".
Snowden leaks 'operations risk'
A former head of counter-terrorism at MI6 has told BBC Radio 5 Live that the parliamentary Intelligence and Security Committee will not seek to "trip up" the intelligence agency heads.
This session will be one that is collaborative rather than confrontational.

I don't think that the parliament in the UK thinks that the intelligence agencies have been up to no good. I think that quite rightly they believe that they've been properly regulated and following the law as it applies to them.

I don't think we'll get a whole load of questions that are aggressively put and seeking to trip up the heads of the agencies.
– Richard Barrett, former head of counter-terrorism at MI6
Advertisement
Snowden leaks 'operations risk'
Today's televised Parliamentary Committee with intelligence chiefs will cover "the terrorist threat, regional instability and weapons proliferation, cyber security and espionage" but not ongoing operations or cases.
The committee will question the agency heads on the work of the agencies, their current priorities and the threats to the UK.

Among other things it will cover the terrorist threat, regional instability and weapons proliferation, cyber security and espionage.

However, since this is a public session, it will not cover details of intelligence capabilities or techniques, ongoing operations or sub judice matters.
– ISC statement

Read: UK security chiefs set for unprecedented public meeting
Snowden leaks 'operations risk'
The three heads of the UK's Intelligence Agencies will make history this afternoon when they appear in public together for the first time to talk about their work.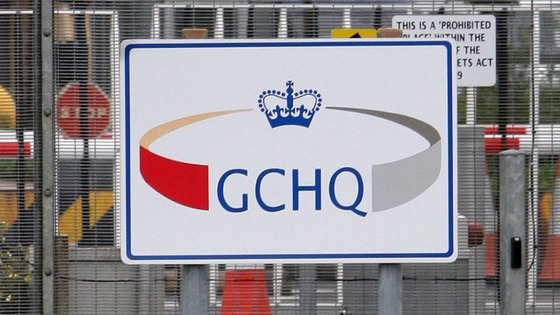 GCHQ director Sir Iain Lobban will join Andrew Parker, the director general of the Security Service and Sir John Sawers, chief of the Secret Intelligence Service at the Intelligence and Security Committee's first open evidence session.
The televised proceedings will be subjected to a two-minute delay to prevent anything that might endanger national security or the safety of those working for the agencies being broadcast.
Read: Spying on your friends: The Germans seek British answers
A series of highly decorated public figures acted as 'talking heads' for the GCHQ as part of the spy agency's bid to keep surveillance evidence out of courts, The Guardian reported.
One such supporter cited by the documents was Lord Carlile, who acted as the independent reviewer of terrorism legislation in 2001-11.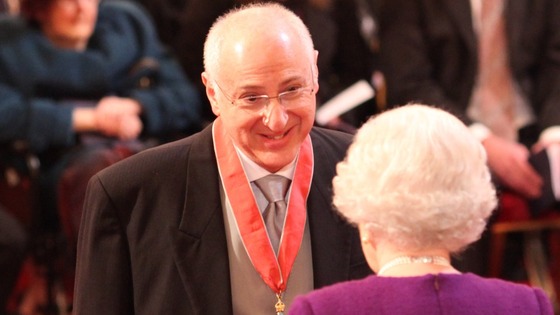 Documents leaked to the paper by US whistleblower Edward Snowden showed the agency attempted to counter high-profile public support for intercept evidence by lining up influential names willing to argue against it.
The GCHQ document notes: "We are working closely with HO [Home Office] on their plans for press handling when the final report is published, e.g. lining up talking heads (such as Lord Carlisle [sic], Lord Stevens, Sir Stephen Lander, Sir Swinton Thomas)."
The heads of MI5, MI6, GCHQ will give televised evidence to MPs for the first time on November 7. But they will not cover ongoing operations or intelligence techniques.
Load more updates
Back to top