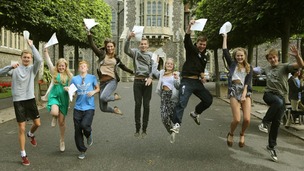 Pupils around the country received their long-awaited GCSE results today - here are some of the stories behind the results.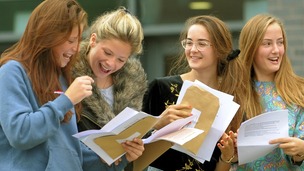 The proportion of GCSEs awarded at least a C grade this summer fell 1.3%, marking the biggest fall in the exam's 25-year history.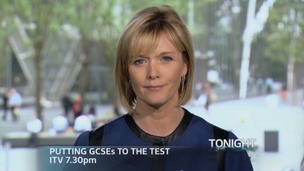 On the day that 650,000 students get their GCSE results, the Tonight programme asks whether the exams are fit for purpose.
Live updates
Exams in arts subjects set to be made tougher
Education Secretary Michael Gove said he wanted "schools to be able to nurture creative talent in every child" after announcing that exams in arts subjects are set to become tougher.
I am passionate about great art, drama, dance, music and design, and I am determined to ensure every child enjoys access to the best in our culture. I also want all schools to be able to nurture creative talent in every child.

That is why I am delighted that new high-quality qualifications in creative and cultural subjects will be made available to all students.

They will now have the chance to take these new qualifications from September 2016.
– Education Secretary Michael Gove
Exams in arts subjects set to be made tougher
A major reform of the exams system will see GCSEs and A-levels in arts subjects such as music and drama undergo a radical overhaul in a bid to make the courses tougher, it has been announced.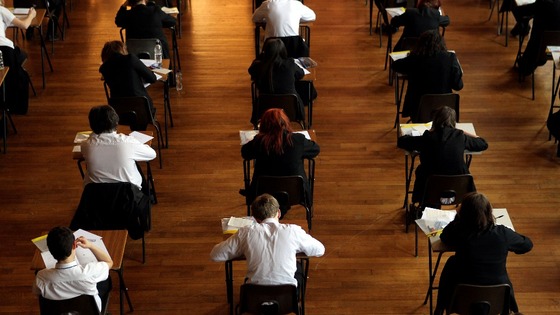 A total of nine GCSEs and six A-levels will be reformed under the Government's plans, in a move that ministers say will give pupils in England access to "high-quality" qualifications in creative subjects.
The Department of Education said that from September 2016 the following new GCSEs will be available in schools; art and design, music, drama, dance, citizenship, computer science, design and technology, PE and religious studies
They will be taught alongside new GCSEs in history, the sciences, geography and foreign languages - the subjects contained in the Government's English Baccalaureate (EBacc).
Groups promoting the arts, design and religious education previously expressed criticism that too much attention was put on exams in traditional subjects and creative disciplines had been left out.
Advertisement
Poor planning 'will lead to further turmoil' for schools
The Association of School and College Leaders General Secretary Brian Lightman is due to call on the government to respond unanswered questions over reforms to qualifications such as the GCSEs, after warning that students and teachers faced another three years of turmoil.
ASCL Curriculum and Qualifications Specialist Sue Kirkham, who is leading a seminar on the reforms at the conference today in Birmingham, said:
We don't yet know what format these examinations will take, what the precise content of the syllabus will be in most subjects or what kinds of questions will be asked.

All of this needs to be known before teachers and school leaders can plan effectively in order to prepare from them. Also, awarding bodies need to be trusted to brief teachers ahead of the changes so that teachers can begin to prepare.
Poor planning 'will lead to further turmoil' for schools
Poor planning and delay over changes to qualifications and other reforms will lead to three years of turmoil for students and teachers, the Association of School and College Leaders will warn at its conference today in Birmingham.
The association has today published a list of seven issues which have yet to be decided by the Department for Education and education body Ofqual, which are hindering teachers' ability to plan and prepare students for the new GCSEs, which should start to be taught as early as September 2015.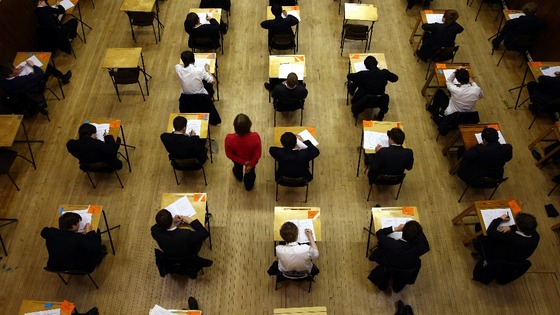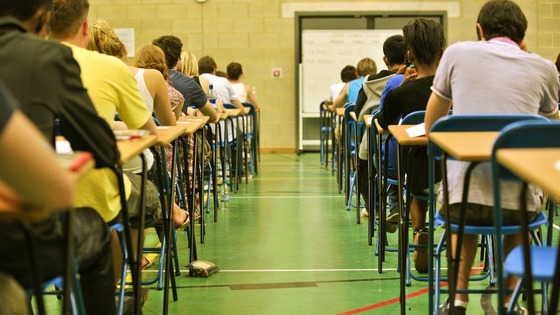 Hundreds of GCSE, AS and A-level results have been re-graded after errors were made in exam marking.
The OCR exam board said it apologised "unreservedly" for the mistakes, which were made by examiners, and insisted that action had been taken.
In total, 98 GCSE, 285 AS-level and 50 A-level results, were revised upwards after being re-marked.
The errors came to light in the autumn and were due to "human and process errors by a minority of examiners", the board said.
Schools and colleges with affected students have been told, OCR said, and they will pass on the results to their pupils.
Schools play exams system to boost grades, says regulator
Chief regulator Glenys Stacey says Ofqal has noticed a pattern in appeals of exam results from schools.
The analysis that we have done has shown that there is tactical appealing at critical grade boundaries - C/D at GCSE and B/A at A-level, that doesn't mean that every appeal at that boundary is tactical, but you can see from the pattern that it would suggest there is tactical appealing.

Secondly, the way the appeal system is designed at the moment, and indeed headteachers agree with us, that where you're within a couple of marks of such a grade boundary it's worth appealing because it is a one-way bet.
– Chief regulator Glenys Stacey
Advertisement
Schools play exams system to boost grades, says regulator
Schools are playing the exams system by appealing against results in a bid to improve pupils' grades, the qualifications regulator has said.
Ofqual suggested the current GCSE and A-level appeals process was designed for a "more innocent era" and is being tactically used by teachers under pressure to secure good results.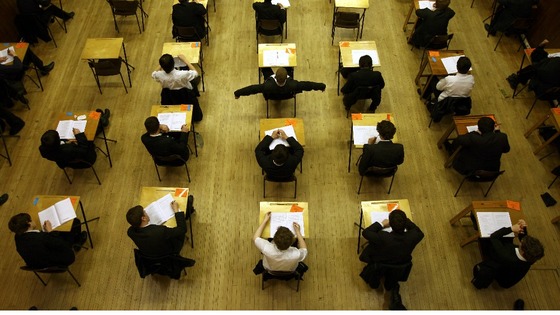 In a new report it said that evidence suggests an increase in appeals against results, particularly those that are within one or two marks of key grade boundaries - such as C/D at GCSE and A/B at A-level.
It also found that examiners dealing with appeals may be looking for extra marks to award to students as they are conscious that the final result could have a major impact on a youngster's future.
Students sitting their GCSEs will only have results counted from their first exams to stop schools from "gaming" the system to improve their league table rating, the Department of Education announced today according to The Guardian.
Education Secretary Michael Gove claimed some schools were "cheating" the system by allowing students to sit exam papers a year or more before required.
The school is in effect gaming the system by not thinking what is in the best interests of the student but using the student as a means of gathering points so the school itself can look better and that is, in a word, cheating.
– Education Secretary Michael Gove, cited in The Guardian
Maths GCSE for over-16s
Skills Minister Matthew Hancock said the number of children that fail to achieve a C grade in maths and English is "scandalous".
Maths GCSE for over-16s
A Government plan to make over-16s who fail maths and English GCSEs continue studying the subjects received a lukewarm response from many readers on the ITV News Facebook page.
Sam Clarkson said the qualifications were not essential for everyone, writing:
I was not academically clever, you could have made me resit until hell froze over and I'd never get a C. I managed my life fine without them.
Emma Carver agreed that some children were simply not cut out for academia, despite its importance, saying:
These days you need maths and English to get any job. I re-took my maths after I left but still didn't get a C grade. You're either good or not, I don't think they should pressure the kids.
However, Vicki Pellatt backed the Government plan - providing there was sufficient funding for it:
Good idea, as long as the young person is supported with their studies maybe with different teaching methods to enable them to understand. This of course means more teacher time and more money...
Load more updates
Back to top