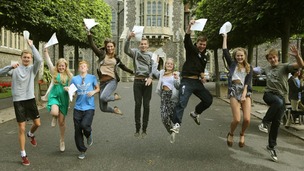 Pupils around the country received their long-awaited GCSE results today - here are some of the stories behind the results.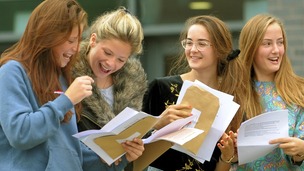 The proportion of GCSEs awarded at least a C grade this summer fell 1.3%, marking the biggest fall in the exam's 25-year history.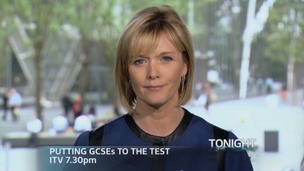 On the day that 650,000 students get their GCSE results, the Tonight programme asks whether the exams are fit for purpose.
Live updates
GCSE grades fall for second year
An impressive 43 A* and 44 A grades have been notched up by six sets of twins who attend the same school.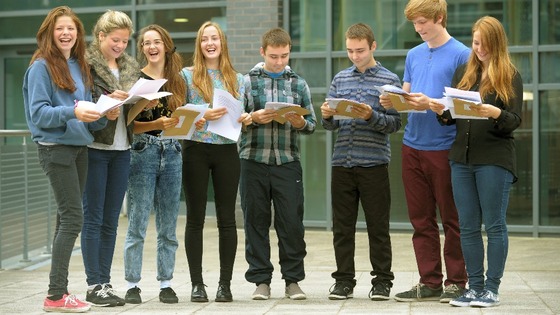 The siblings are all in the same year group at St Mary Redcliffe and Temple School in Bristol, where results shot up by six per cent.
Dorothy and Florence Hislop, 16, scored 13 A*, six As and one B between them.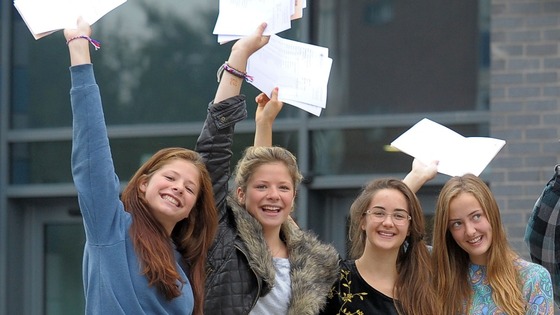 Dorothy, who gained seven A*s, two As and one B, said: "We were so nervous, everyone kept saying the grades were slipping, so today was a surprise. I am really happy with my results."
GCSE grades fall for second year
General Secretary of the National Union of Teachers, the largest teachers' union, said the "obsessive target driven culture" in schools is "stifling learning".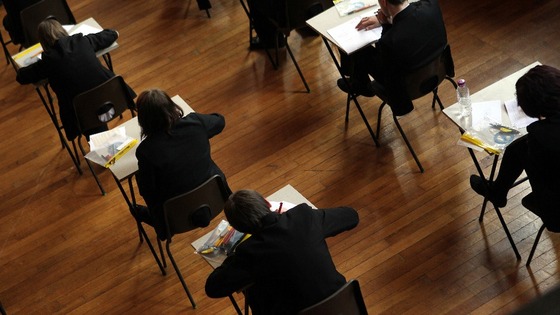 Christine Blower said: "Congratulations to all pupils and teachers for the hard work they have put into passing this year's GCSEs.
"The great results speak for themselves and have been achieved despite persistent criticism from the Education Secretary about the validity of GCSEs as a qualification, and the continual shifting of pass rate criteria.
"Schools and pupils are being put under ridiculous pressures to meet the latest demands from Ofsted and Government. As exam and test results are increasingly the only measure by which schools are judged it is no surprise some schools are entering pupils for different exams or entering them earlier.
"Everyone wants the best for pupils but the obsessive target driven culture imposed on schools is stifling learning and pupil engagement."
Advertisement
GCSE grades fall for second year
Exam boards have criticised the rise in the number of 15-year-olds taking GCSE exams, with 91,000 children sitting the tests a year early.
Why oh why do we now get a significant increase in 15-year-olds taking GCSE?
– Andrew Hall of the exam board AQA
Early entry does not benefit the students. The results are far lower for 15-year-olds - these qualifications are designed for 16-year-olds.

Students should be left to learn for those two years and that is what we would encourage.
– Mark Dawe of the exam board OCR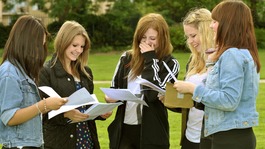 Whether you received the results you expected today or not, there is a wealth of information online to help you plan your next step.
Read the full story
GCSE grades fall for second year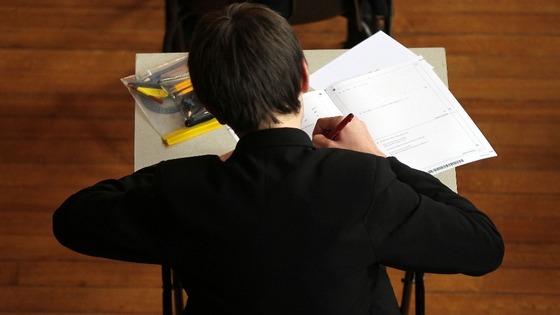 The overall GCSE A*-G pass rate also fell slightly this year to 98.8% compared to 99% last year.
GCSE grades fall for second year
The director of the Joint Council for Qualifications said "underlying factors" affected the dip in GCSE results but praised the "upturn" in the number studying modern languages.
There are many underlying factors affecting this year's GCSEs, including a sizeable increase in entry by 15-year-olds, new science specifications designed with greater challenge, early and multiple entry in mathematics and an increase in the number of students taking IGCSEs.

All of these have had an impact on entries and results.
This year's upturn in languages will be welcomed across the education sector and beyond. Not since 2008 have there been this many entries in languages.

However, it remains to be seen if this is the start of a trend and if more students decide to continue to study a language at A-level.
– Michael Turner, Joint Council for Qualifications director
Advertisement
GCSE grades fall for second year
Science was hit by the drop in GCSE results despite more pupils studying biology, chemistry and physics.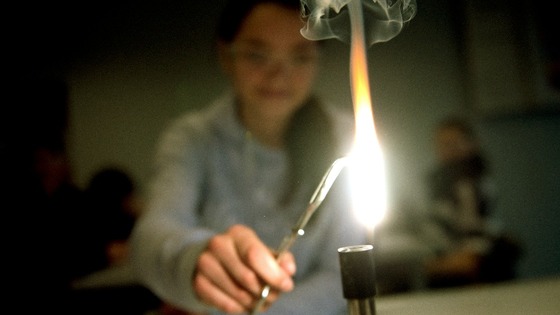 There was a drop across the board in all three sciences - in biology, 89.8% of entries got at least a C, down from 92.6% last year, in chemistry 90% of entries scored A*-C, down from 93%, and in physics 90.8% reached this standard, down from 93.2%.
The decline in results for the separate sciences is partly down to bright students switching to IGCSE courses and an increase in the number of 15-year-olds, who tend to perform less well, taking the exams early, JCQ said.
It added that a general trend of more students opting for the three sciences, some of whom will have lower abilities in the subject, may also have had an effect.
GCSE grades fall for second year
The dip in GCSE results comes amid a major upheaval in the exams system and it is thought the following issues have contributed to the fall:
A rise in the number of pupils entering maths GCSE early or multiple times.
A revamp in science GCSE following a 2009 report that said the courses were too easy.
An increase in the number of pupils taking international GCSEs (IGCSE) in certain subjects.
GCSE grades fall for second year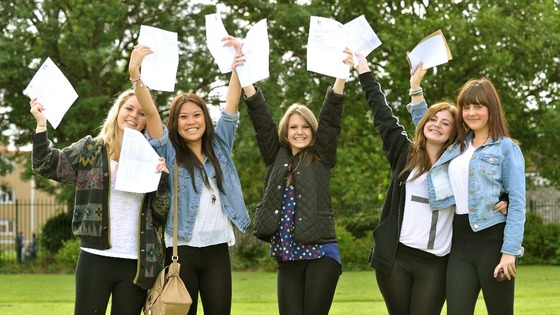 Girls have continued to out-perform boys in GCSEs, recording higher results at A* and A*-C across all subjects.
GCSE grades fall for second year
There was a "dramatic" rise in the number of GCSE entries for modern foreign languages.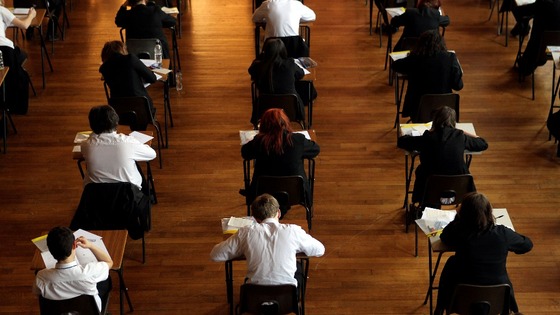 French entries are up by 15.5%, German up 9.4% and Spanish up 25.8%.
The introduction of the Government's English Baccalaureate, which is awarded to pupils who score at least a C at GCSE in English, maths, science, history or geography, and a foreign language, could be a reason for the rise.
Load more updates
Back to top