The Green Party has criticised Chancellor George Osborne for leaving out any mention of climate change in his 2015 budget.
MP Caroline Lucas also slammed more cuts announced in today's budget.
On top of legislating for £21bn of welfare cuts a year, Osborne proud to annouce hitting poorest hardest with 12bn more cuts #Budget2015
Just weeks after PM signs #climate pledge highlighting economic threat, not one mention of climate or carbon from Osborne #fail #Budget2015
Plaid Cymru has criticised the major parties for persisting with "damaging" cuts, and vowed to prioritise investment instead.
It comes after Chancellor George Osborne unveiled the government's budget for 2015.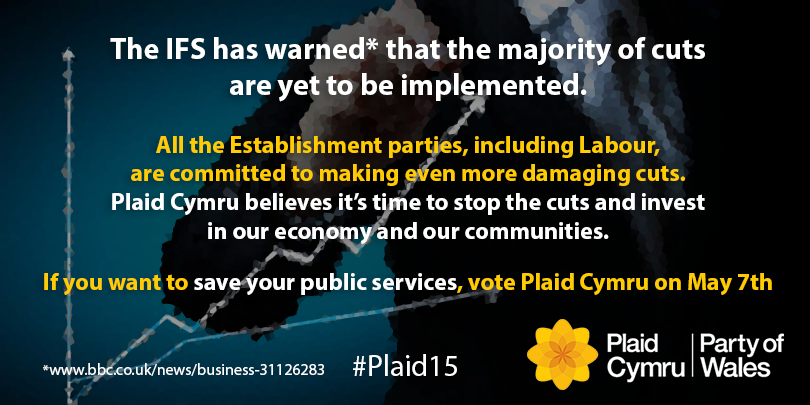 Advertisement
#Budget2015 confirms the govt has failed at 1st purpose: eradicating deficit. Osborne can play games but he's doubled national debt.
Chancellor now pushing everything back since govt failed on deficit. Long term economic plan? More like long-grass economic plan.#Budget2015
The Budget introduced four key changes that will affect different kinds of savers - including pensioners and first-time buyers.
Read the full story ›
Budget proves general election will be fought in the north. Tories promise northern powerhouse, Lab says it's a farce. Repeat ad infinitum.
Miliband on Osborne: "He claims to be a friend of the north!" Cue laughter. #Budget2015
"We're pleased he's allowing Manchester to keep 100% of business rates...why doesn't he do it for every county?!" says Miliband
Miliband says north has faced 70% bigger cuts than rest of country. For every £1 spent on transport in NE, £25 spent in London.
Advertisement
Rarely will we see a Chancellor so clearly enjoying a Budget. George Osborne seemed to take pleasure in knocking down his opponents' claims.
Read the full story ›
There was a lot in the Budget but Labour has spotted that the chancellor failed to mention NHS.
The Chancellor did announce funding for an expansion of mental health services for children and those suffering from maternal mental illness.
Reacting to the final Budget before the general election, Labour leader Ed Miliband said it was a "a Budget people won't believe, from a government they don't trust".
The Labour leader said there had never been such a large gap between the Chancellor's rhetoric and the reality of people's lives.
He also condemned George Osborne for failing to mention investment in the NHS or public services.
Setting out what he called the "inconvenient truth" of the Chancellor's record, Mr Miliband claimed he had failed Britain's working families by presiding over falling wages, not building enough homes and creating too many low-paid, insecure jobs.
Load more updates