The HDI Arena in Hannover, which was due to host Germany's international football friendly with the Netherlands, has been evacuated and the game cancelled.
Police have also blocked the road outside the ground after a suspicious suitcase was discovered nearby.
Despite earlier reports of a bomb threat, the German Interior Minister said in a press conference that no explosives had been found and no arrests made.
The stadium announcement was made after some fans had already entered the ground.
One supporter described "lots of commotion" outside the stadium following the evacuation.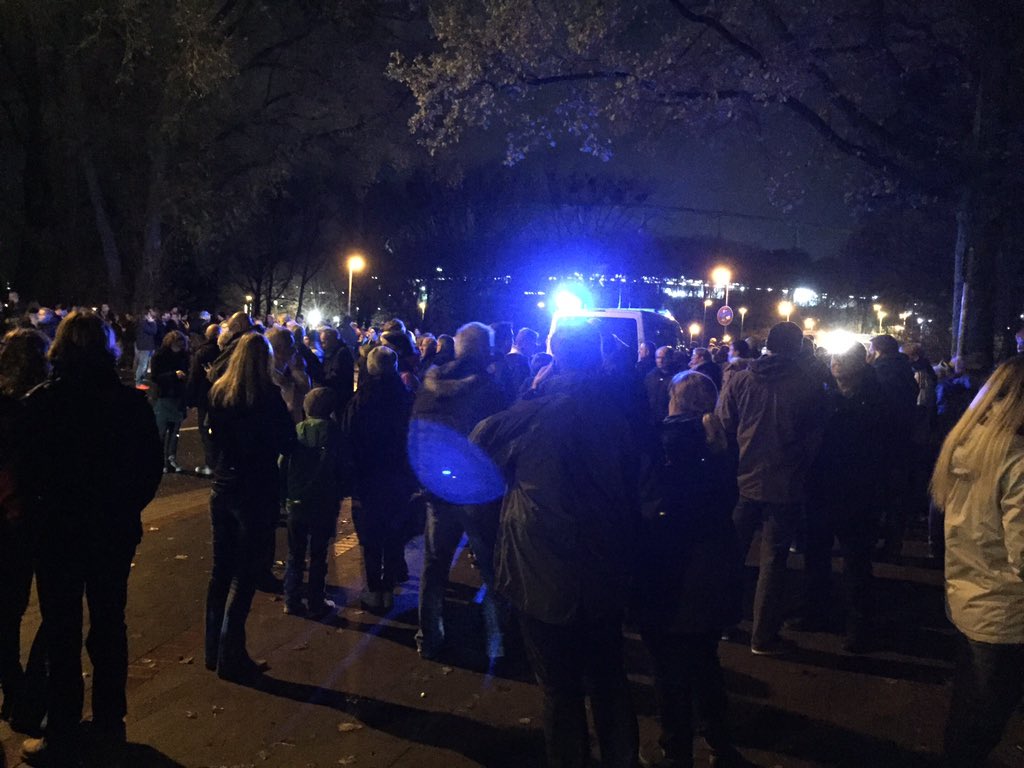 Helmut Schmidt, the former West German Chancellor, has died aged 96, German media report.
Read the full story ›
Advertisement
A man has been arrested over the disappearance of a four-year-old migrant boy after a child's body was found in his car.
Read the full story ›
German Chancellor Angela Merkel is holding talks with Turkish Prime Minister Ahmet Davutoglu about how to tackle the flow of migrants from the Middle East to Europe.
Mrs Merkel has welcomed the refugees to Germany and has been resisting pressure to tighten border after the arrival of more than 10,000 every day.
More than a million refugees are expected to have arrived in the country by the end of the year.
Police in Germany warned proud parents the posting of "sweet" images of their children could prove dangerous or simply embarrassing.
Read the full story ›
More than a million refugees will have arrived in Germany by the end of 2015, according to reports.
Read the full story ›
Advertisement
A 91-year-old woman has been charged with 260,000 counts of accessory to murder over claims she worked at the Auschwitz death camp.
German prosecutors say the woman, who has not been named, was a member of the Nazi SS and worked as a radio operator at the complex in 1944.
Officials say she can be held accountable for the deaths because of her role.
The charges follow the conviction of 94-year-old Oskar Groening, the so-called 'Bookkeeper of Auschwitz', who was found guilty of being an accessory to the murder of 300,000 people. He was sentenced to four years in prison.
A three-year-old refugee boy has died in an accident at a welcoming party shortly after travelling nearly 3,000 miles from Iraq to Germany.
Read the full story ›
The new chief executive of German car manufacturer BMW collapsed on stage during a motor show today.
Read the full story ›
Scotland manager Gordon Strachan remains optimistic that his side can qualify for the Euro 2016 tournament despite a loss to Germany.
Read the full story ›
Load more updates