Around 400 people gathered in Cologne to demonstrate against violence against women following a wave of assaults on New Year's Eve.
Read the full story ›
German police have defended restricting Munich's New Years Eve celebrations over intelligence that suggested a terrorist attack was imminent.
But while no attack occurred, the suggestion is that going into 2016 Europeans will need to get used to heightened security alerts.
Video report by ITV News correspondent Paul Davies.
Advertisement
Police in Germany investigating a New Year's Eve terror attack plot in Munich say they do not know whether the suspects are in the country.
Read the full story ›
Terrorists from so-called Islamic State were suspected to have planned suicide attacks in Munich on New Year's Eve, German authorities have said.
Police in Munich early warned of a "serious, imminent threat" and asked people to stay away from the city's main train station and a second train station in the city's Pasing neighborhood.
Munich police president Hubertus Andrae said German authorities had been tipped off by a foreign intelligence service that IS was planning attacks with five to seven suicide bombers, the German news agency dpa reported.
There were no arrests initially reported.
#BREAKING IS suspected to have planned suicide attack in Munich: German authorities
Munich police have tweeted that there are indications of a planned terror attack in the city and have requested people avoid crowds and train stations.
Two train stations in the city appear to have been evacuated.
There is the danger of an attack in the area of munich, please keep away from crowds, avoid the central station and the rail station pasing.
Aktuelle Hinweise, dass in #München ein Terroranschlag geplant ist. Bitte meidet Menschenansammlungen und die Bahnhöfe Hauptbahnhof + Pasing
Advertisement
The man was taken to hospital having been hit in the head by a piece of metal when the machine exploded, police were told.
Read the full story ›
The HDI Arena in Hannover, which was due to host Germany's international football friendly with the Netherlands, has been evacuated and the game cancelled.
Police have also blocked the road outside the ground after a suspicious suitcase was discovered nearby.
Despite earlier reports of a bomb threat, the German Interior Minister said in a press conference that no explosives had been found and no arrests made.
The stadium announcement was made after some fans had already entered the ground.
One supporter described "lots of commotion" outside the stadium following the evacuation.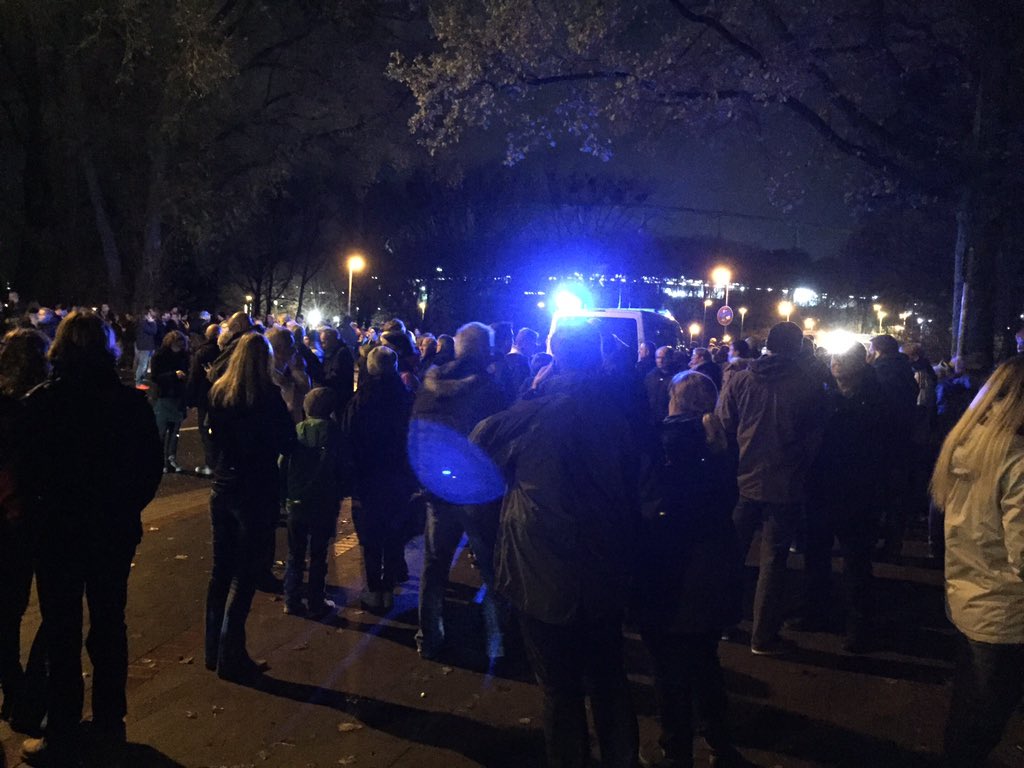 Helmut Schmidt, the former West German Chancellor, has died aged 96, German media report.
Read the full story ›
A man has been arrested over the disappearance of a four-year-old migrant boy after a child's body was found in his car.
Read the full story ›
Load more updates