Glasgow high-rise demolished in controlled explosion
A 30-storey block of flats was demolished in the north east of Glasgow in a controlled explosion today.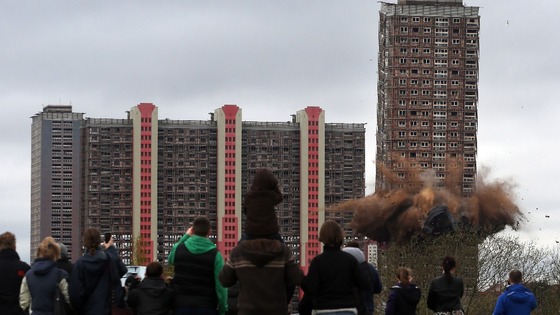 Spectators gathered to watch as the Red Road block of flats, a dominant feature of the city's skyline since the 1960s, went up in smoke as part of a regeneration scheme.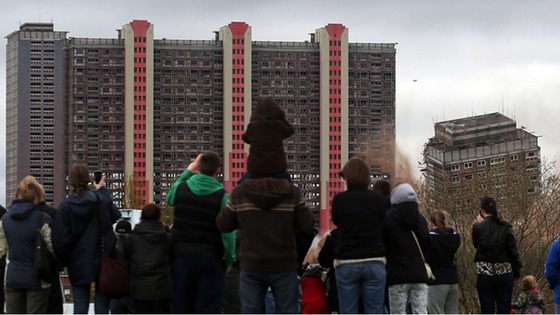 It took 88kg of explosives and just seconds to reduce the towering construction to 10,000 tonnes of rubble.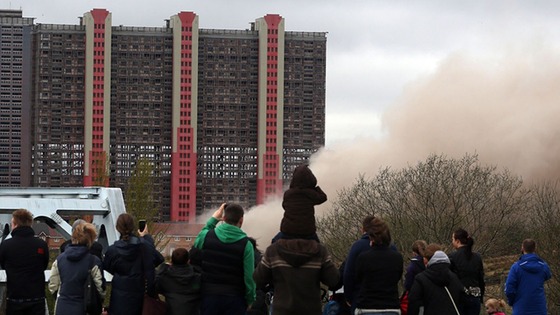 The remaining Red Road tower blocks are all set to be demolished by 2017.