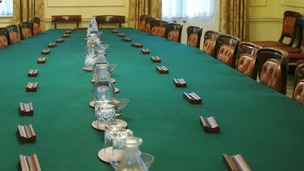 Liberal Democrat Michael Moore has been replaced as Scottish Secretary by the party's chief whip Alistair Carmichael.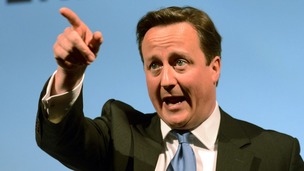 This is not going to be a Conservative Cabinet reshuffle, but among the junior ranks there will be some tinkering.
Chloe Smith was just 27 when elected MP in Norwich and became David Cameron's youngest minister when she was promoted two years later.
Live updates
Fury at expensive Govt calls
Central government departments "do not have a clear idea" of how much their services benefit from higher rate numbers, according to a report by the National Audit Office.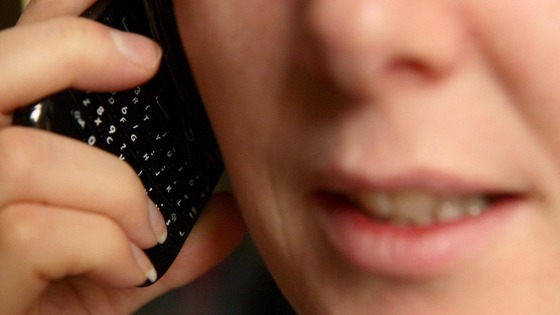 Although none of the departments reviewed keeps revenue directly from higher rate lines, many of them receive deductions in the cost of other services instead.
But the report said departments don't monitor the revenues that the third party providers receive, despite guidance from the Cabinet Office.
The report said: "In some cases departments have foregone revenue without being able to demonstrate a corresponding benefit either to callers or departments themselves."
Fury at expensive Govt calls
Government services have been found to be using premium rate lines for most of the calls they receive, costing callers an estimated £56 million last year.
But how much are you likely to be charged for a phone call to a public service?
Almost two-thirds (63%) of calls are made to 0844/0845 numbers, known as higher rate numbers, which are generally not included in mobile phone packages.
0844 numbers have an average cost per minute of 5.6p from landlines and 17.1p from mobiles.
0845 numbers cost on average 4.2p per minute from landlines and 17.6p from mobiles.
A further 15% of calls to government services are made to so-called Freephone numbers, which start with the prefix 080. Again, these are also not usually included within 'free minutes'.
Freephone numbers are indeed free from landlines.
But from mobiles they cost an average of 16.2p per minute.
Advertisement
Fury at expensive Govt calls
The Government has admitted that high charges for public service phone calls are "inappropriate", but says it is making progress towards fixing the issue.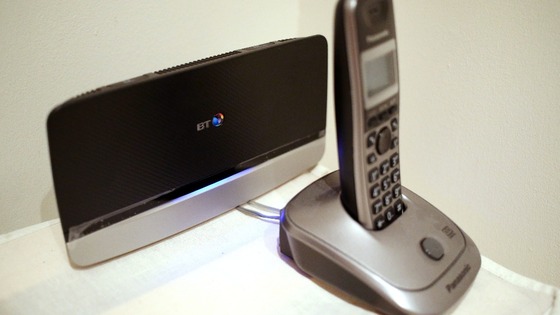 A Government spokesperson said: "We agree that it is inappropriate for vulnerable people to pay high charges for accessing vital public services and we are clear that a more consistent approach is needed.
"The Cabinet Office now runs a cross-departmental group to consider customer telephone lines. This group has made good progress in drafting guidance on prefix number selection and establishing best practice."
The spokesperson also said growing use of digital alternatives were helping reduce the problem: "We are transforming a first wave of 25 exemplar services, to be digital by 2015."
Fury at expensive Govt calls
The Public Accounts Committee has said calls to government services, including those charged at premium rates, take "too long to answer".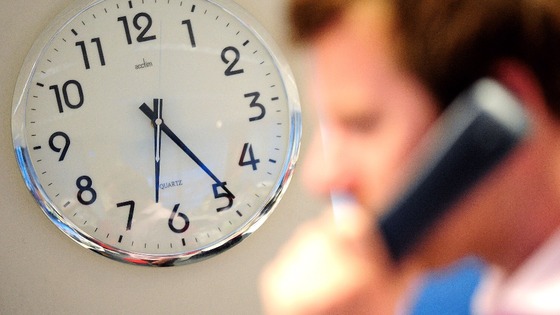 In its report on the number of premium lines used by public services, the committee said across the first quarter of 2013/14 average call waits at HM Revenue and Customs were seven minutes.
Chairperson Margaret Hodge said: "The industry benchmark is to answer 80% of calls in 20 seconds but most departments do not have such a target and their performance falls wide of accepted industry standards.
"Performance by departments varies but is often astonishingly bad.
"HMRC managed to answer only 16% of the calls it received on its tax credits helpline on the deadline day for notifying the department of changes of circumstances."
Fury at expensive Govt calls
The chairperson of the the Public Accounts Committee has said customers of Government services should be able to contact them easily and cheaply.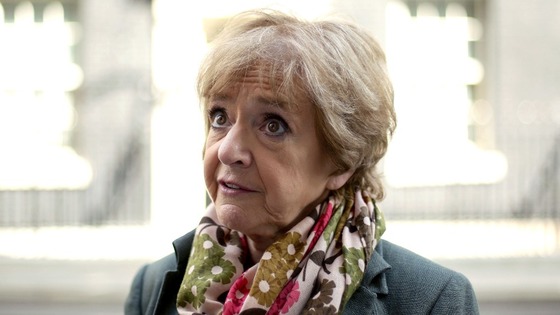 Margaret Hodge said: "Charging customers higher rates by making them use 0845 or other high rate numbers is not acceptable, especially when the customers are often vulnerable people.
"We found that one third of customer telephone lines across Central Government used higher rate numbers. Half of those lines serve the poorest people."
Higher rate lines include those run by the Department for Work and Pensions, helplines for victim support and the Bereavement Service and the inquiries and complaints line of the Student Loans Company.
Fury at expensive Govt calls
More than half of all calls by the public to central Government departments are charged at a premium rate, a report has revealed.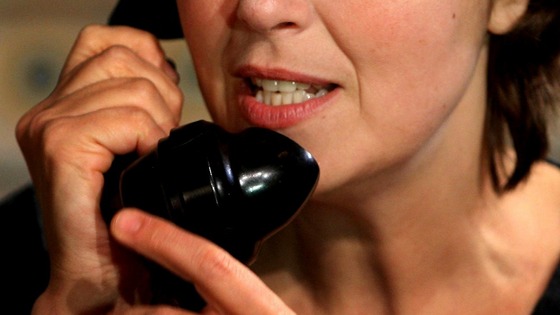 Published by the Public Accounts Committee, the report shows that over 100 million calls - 63% of all calls to central Government services - were made to higher rate numbers in 2012/13.
The estimated total public cost to those calling premium Government numbers was £56 million in that year.
Advertisement
PM to tackle rising water bills
The Department for Environment, Food and Rural Affairs has confirmed the government's move to examine water prices next week.
The Government is working across the board to reduce the cost of living and help hard-working households who are feeling the pinch.

We want to ensure customers get a good deal from the water sector and will be setting out our approach next week.
– Defra statement
PM to tackle rising water bills
Prime Minister David Cameron will take action to help households struggling to meet rising water bills, his spokesman said.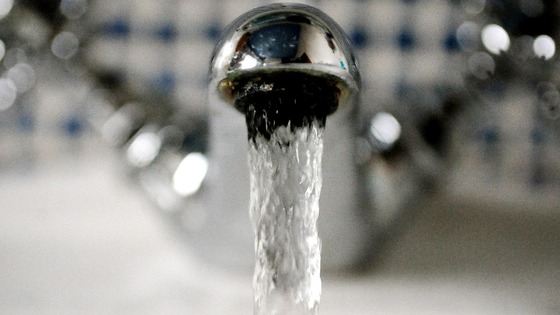 "There'll be some progress next week on water bills," the spokesman said. "The prime minister wants to see household expenditure being brought down."
His comments suggested that Britain's biggest water companies could join energy giants at the centre of a political row over the rising cost of living ahead of an election in 2015.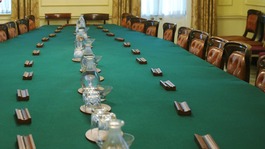 Liberal Democrat Michael Moore has been replaced as Scottish Secretary by the party's chief whip Alistair Carmichael.
Read the full story
PM bringing forward fresh talent
Speaking to Tom Bradby on the Agenda the Prime Minister has said that the reshuffle in the Cabinet is an opportunity to "bring on fresh talent."
What you do is refresh the team and I've got a talented bunch of MPs and it's right some of them should be serving in the government.

It's an opportunity to bring forward some fresh talent. There was a mixture of people from all sorts of backgrounds and walks of life. The main thing is are they qualified to do the job and I think they will prove that.
– David Cameron
The Agenda with Tom Bradby will be broadcast on ITV tonight at 10.35pm
Load more updates
Back to top