Tory party chairman: 'I drink beer and I love a game of bingo'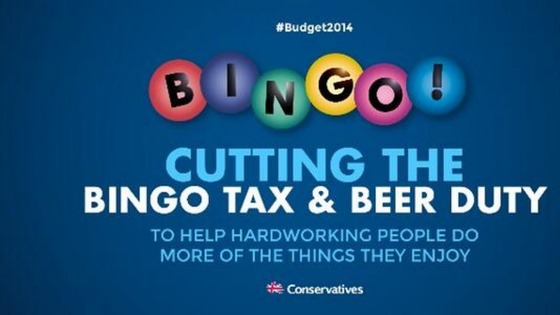 The Conservative Party chairman Grant Shapps has hit back at criticism of an advert he tweeted celebrating the cuts in bingo tax and beer duty.
The party advert said the measures were "to help hardworking people do more of the things they enjoy". The Tories and Mr Shapps were accused of being "condescending" by Labour and the Lib Dems.
Read more: Shapps 'bingo and beer' Budget poster sparks online spoofs
On a trip to Carlisle, he told BBC Radio Cumbria: "We can all argue about whether the word should be 'they' or 'us' or whatever.
"Personally, I drink beer and I love a game of bingo so I can't see why on earth they think this is more important than talking the long-term economic future of our country, supporting actually sectors like bingo or the local pubs."