Boos and applause for Thatcher
More than 4,000 police officers will be on duty tomorrow for Baroness Thatcher's funeral, Scotland Yard said today.
The Metropolitan Police also revealed that "a small number" of protesters have contacted them to say that they plan to demonstrate during the event.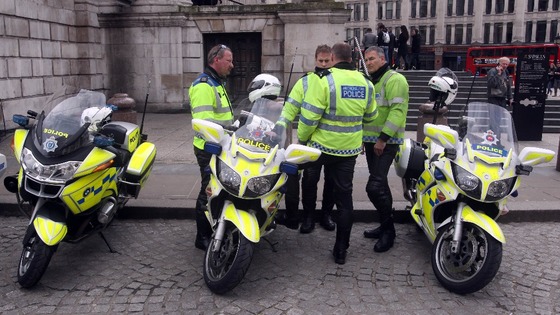 The force is running a joint operation with City of London Police and British Transport Police.
Commander Christine Jones said, "We have been approached by a small number of people planning to protest. We are working with them, and would ask anyone who plans to protest to come forward and speak with us today".
"We will continue to review our intelligence and evidence picture, and although to date no arrests connected to the ceremonial funeral have yet been made, should the need arise to arrest those who are committing acts of crime or violence, or conspiring to do so, we will respond accordingly".