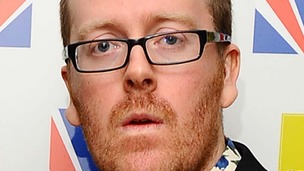 Controversial comedian Frankie Boyle has gone on hunger strike in solidarity with a prisoner at Guantanamo Bay.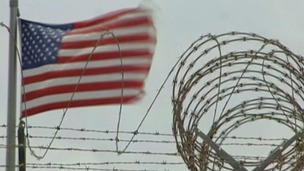 The number of inmates on hunger strike inside America's Guantanamo Bay military detention centre has now risen above 100.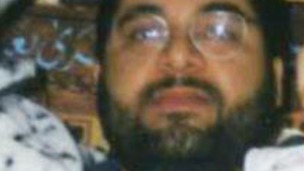 ITV News has learnt that Scotland Yard will look into allegations British officials were complicit in the torture of a prisoner.
Live updates
Chaotic start to 9/11 hearing
James Connell, a lawyer for Ali Abd al-Aziz Ali, one of the five men accused of plotting the 9/11 attacks has been speaking at a press conference today.
He addressed what he said was his client's participation in "peaceful resistance to an unjust system" on the first day of the military tribunal at Guantanamo Bay on Saturday.
He also said that the men has endured years of "inhumane treatment and torture" that has had serious long-term effects and will ultimately infect every aspect of the military commission tribunal.
Chaotic start to 9/11 hearing
The charge sheet against the four men being tried for their involvement in the 9/11 disaster has been made available online.
The lengthy document details all the charges and offences which are levelled at the four men and also lists all those killed in attacks.
Advertisement
Chaotic start to 9/11 hearing
Deputy Chief Jim Riches from the New York fire department, who lost his firefighter son Jimmy on September 11th aged 29, has travelled to Guantanamo Bay to see the trial of those believed to be responsible.
He explained how the defendants are refusing to co-operate with the proceedings of the court.
Chaotic start to 9/11 hearing
Nearly 11 years after the September 11th attacks family members of some of the victims have been watching via closed-circuit TV as the self-proclaimed mastermind of the attacks and four co-defendants were arraigned Saturday before a US military tribunal at Guantanamo Bay, Cuba.
Debra Burlingame, whose brother Charles was the captain of American Airlines flight 77, Robert Rigg, a retired firefighter who was injured in the World Trade Centre rescue operation and Lee and Eunice Hanson who lost their three children on United Airlines flight 175 gave their reaction.
Chaotic start to 9/11 hearing
by ITV News Reporter: Nina Nannar
Families who came to watch the hearing of the alleged 9/11 suspects at Guantanamo Bay said the defendants had "nothing but contempt" for American people. One woman said a defendant stopped the hearing "to pray".
Chaotic start to 9/11 hearing
We're entering Hour 4 of the #9/11 hearing and the alleged mastermind hasn't said a word. He spoke, prayed aloud at Bush era arraignment.
Bin al Shibh is pointedly ignoring the judge. He's got an open Quran on his lap, and prayer beads in one hands. Refuses to answer.
Bin al Shibh persisted, briefly: "Maybe they are going to kill us and say that we are committing suicide."
Advertisement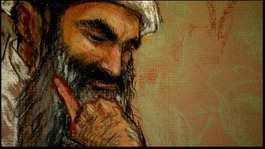 The trial of five 9/11 suspects at a Guantanamo Bay military court got off to a rocky start when they refused to respond to questions.
Read the full story
Chaotic start to 9/11 hearing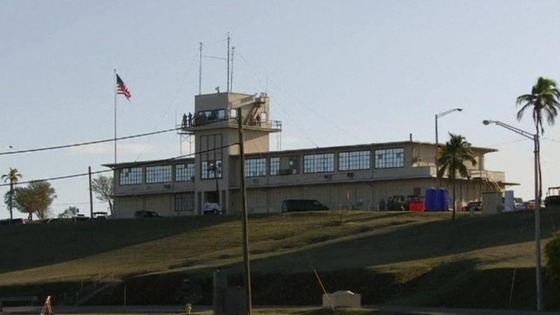 Chaotic start to 9/11 hearing
One of the men accused of plotting the 9/11 attacks was restrained at the beginning of his appearance before a US military tribunal at Guantanamo Bay to be charged.
Walid bin Attash was tightly strapped into a restraining chair after refusing to come to court voluntarily.
The judge freed him after he promised to behave inside the courtroom.
Chaotic start to 9/11 hearing
New rules adopted by the US Congress and Barack Obama has forbidden the use of testimony obtained through cruel treatment or torture. It comes as 9/11 suspects Khalid Sheikh Mohammed and his co-defendants appear for a hearing at Guantanamo Bay, Cuba.
General Mark Martins, the chief prosecutor, said the commission provides many of the same protections that defendants would get in civilian court. "I'm confident that this court can achieve justice and fairness," he said.
Load more updates
Back to top