Attacks on guide dogs by out-of-control dogs are increasing, according to a new report.
A total of 240 dog attacks on guide dogs were reported between March 2011 and February 2013, leading to five guide dogs being withdrawn from service during this period - costing the charity £170,000.
The proposed Anti-Social behaviour, crime and policing bill would make an attack on a guide dog an aggravated offence.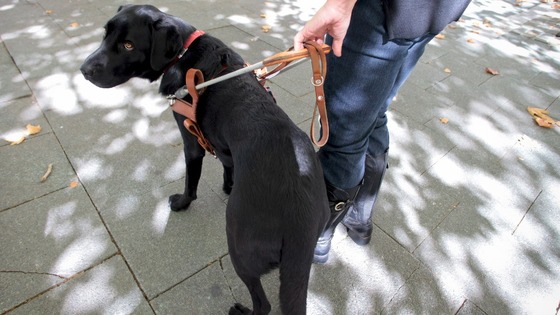 Under the proposal due to be debated by MPs, it would also be an offence for a dog to be dangerously out of control when there is reasonable concern that it will injure an assistance dog such as a guide dog.
Guide Dogs chief executive Richard Leaman believes a change in the law cannot come quick enough for owners who have to deal with the "devastating consequences" of attacks.
"When a guide dog is attacked, someone with sight loss can completely lose their means of getting out and about independently.
"The impact on their life is huge and we are calling on the Government to do everything in its power to promote responsible dog ownership, deter these attacks, and ensure this deeply worrying trend does not continue."