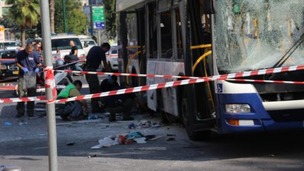 Today's bombing in Tel Aviv is reminiscent of six years ago and could mark a serious escalation in the conflict.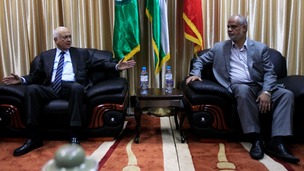 A truce in Gaza suits all sides but none of the groups seem interested in a long-lasting solution.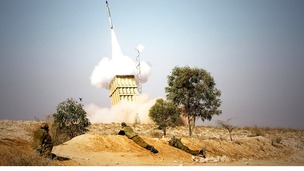 A complex system of air defences has been instrumental in protecting Israel's population from incoming rockets.
Live updates
Israel suspends peace talks with Palestinians
Prime Minister Benjamin Netanyahu has said that PLO President Mahmoud Abbas "still has time" to reverse course on the unity pact with Hamas if it wants to continue peace talks with Israel.
Blair's tribute to Ariel Sharon at memorial service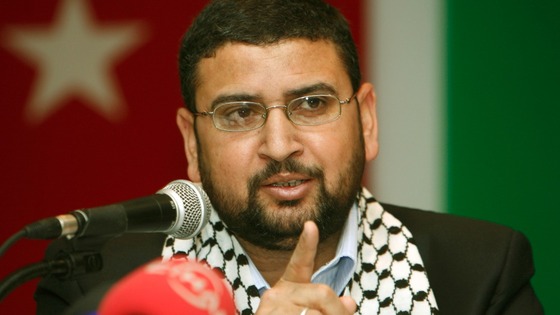 A spokesman for the Palestinian Islamist Hamas movement said "our people" feel "extreme happiness" at the death of Ariel Sharon, who he described as a "tyrant" and "criminal".
Hamas spokesman Sami Abu Zuhri said the former Israeli Prime Minister's "hands were smeared with the blood of our people and the blood of our leaders here and in exile".
Read: Ariel Sharon - controversial colossus of the Middle East
Advertisement
Nearly 1,000 tunnels used to link Gaza with Egypt, but most have been closed or destroyed by Egypt's military, which fears Hamas-supported militants are using them to carry out attacks.
ITV News Middle East Correspondent Geraint Vincent reports:
Palestinian PM resigns
Hamas said it welcomed the resignation of that Palestinian Prime Minister Salam Fayyad.
Hamas spokesman Sami Abu Zhuri said Fayyad left the government in debt and downplayed the resignation's impact on the unity talks with Fatah:
The acceptance of Salam Fayyad resignation has nothing to do with the unity agreement but it is related to the conflict between Fatah and Salam Fayyad and that was explained during the latest revolutionary committee meeting for Fatah movement where there was a demand for the dismissal of Salam Fayyad because of the conflict between the two sides. Regarding to the unity agreement it is in the hands of Fatah movement whenever it is ready to fulfil the agreement totally and stop picking what it wants. Salam Fayyad has gone from the government after he left our nation with a lot of debt.
Hamas leader visits Gaza Strip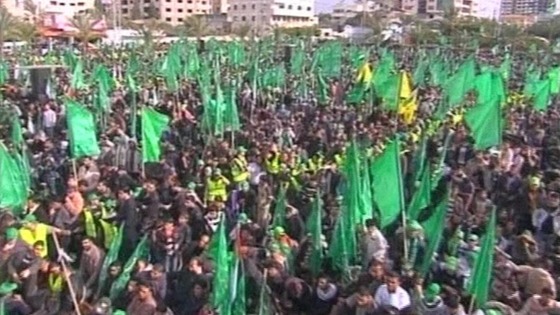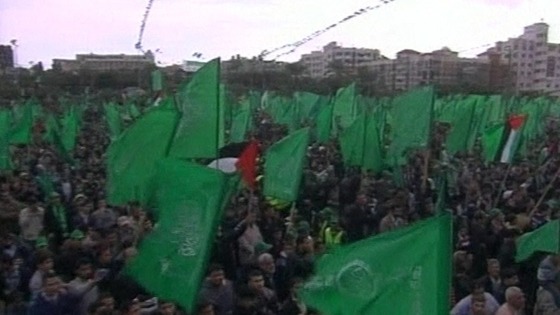 Hamas leader visits Gaza Strip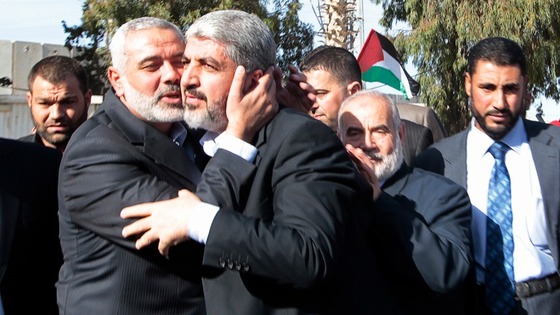 Exiled Hamas leader Khaled Mashaal broke into tears as he arrived in the Gaza Strip for his first-ever visit.
Mashaal, who leads the Islamic militant movement from Qatar, crossed the border, kissed the ground and was greeted by a crowd of Hamas officials. He told the crowd:
"I am back in Gaza because it never left my heart. I have been dreaming of this historic moment my entire life, to come to Gaza. I ask God to give me martyrdom one day on this land."
Advertisement
Hamas leader visits Gaza Strip
Hamas leader Khaled Mashaal is visiting the Gaza strip for the first-ever time, on his first trip to the occupied Palestinian Territories for 45 years.
Mashaal is due to stay for three days, to attend Hamas' 25th anniversary rally on Saturday.
His visit comes two weeks after the bloodiest round of fighting between Israel and Gaza in four years.
Hamas has portrayed itself as the victor because Israel agreed to a truce after eight days, and did not send in ground troops as it threatened.
This weekend's anniversary rally will be celebrated as a celebration, with thousands expected to attend.
A local Hamas leader said:
Mashaal is coming at a time when we are celebrating victory in the war. A Hamas leader should come and celebrate with his people.
Hamas leader visits Gaza Strip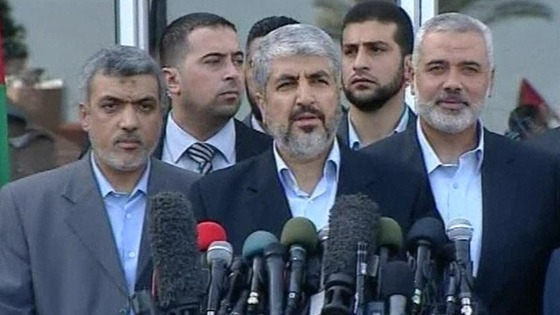 Hamas leader Khaled Meshaal has arrived in the Gaza Strip, in what is his first visit to the occupied Palestinian Territories in 45 years.
After passing through the Egyptian border crossing, Meshaal knelt on the ground in prayer before being greeted by dozens of officials from an array of Palestinian factions.
Hamas leader Khaled Meshaal is set to visit the Palestinian territory for the first time, the Associated Press reported, citing a senior Hamas official.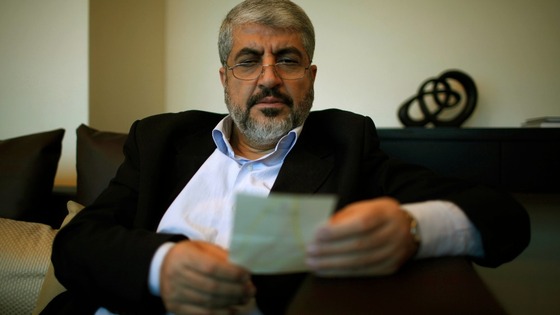 Mr Mashaal is expected to arrive in the Gaza Strip next week by crossing the border from Egypt to mark Hamas' 25th anniversary, and congratulate its leaders and fighters for battling Israel during the recent eight-day offensive, the official said.
He previously had been prevented from crossing into Gaza by Egypt's ousted leader Hosni Mubarak.
Israeli Arab held over bus bomb
The envoy of Palestinian President Mahmoud Abbas has praised the Chinese leadership for their support during the recent conflict in the Gaza strip. China has also developed strong trade links with Israel but has traditionally played a very low profile in diplomatic attempts to end the conflict.
The Chinese position is supporting the truce in Gaza, supporting, stopping any kind of aggression from the Israeli's against the Palestinian people, and they support our demands in the United Nations, and there was a special assistance of aid from the Chinese to donate one million dollars for our people in Palestine, especially in Gaza.
– Bassam Al-Salhi, Secretary General of the Palestinian People's Party
Load more updates
Back to top