Saved Banksy mural up for sale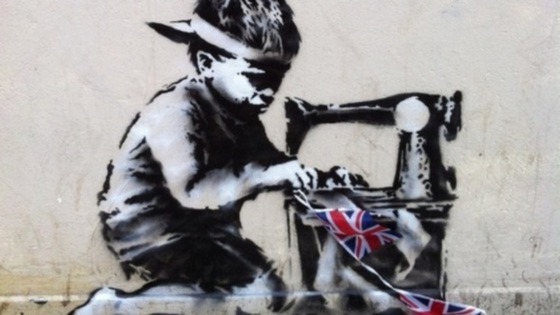 A Banksy mural which was withdrawn at the last minute from a controversial auction in Miami earlier this year is set to go under the hammer in London next month.
Slave Labour, which shows a young boy hunched over a sewing machine making Union Jack bunting, was originally sprayed on a north London wall last May, ahead of the Diamond Jubilee celebrations.
The sought-after street artwork disappeared from the side of the Poundland store in February and soon appeared at the US auction, but was withdrawn at the 11th hour after Haringey Council protested.
To the dismay of local campaigners, the work is now up for sale at an auction at the London Film Museum in Covent Garden on June 2 by the Sincura Group.