Owner Tony Fernandes has thanked Harry Redknapp for his time in charge at QPR after he surprisingly quit as manager.
Redknapp leaves the Loftus Road club in 19th place in the Premier League, with just 19 points from 23 games.
"I would like to take this opportunity to thank Harry for everything he has done for QPR during his time in charge.
"We part on good terms and I would personally like to wish him all the best for the future."
Harry Redknapp has left Queens Park Rangers after stating knee replacement surgery would have a severe impact on his job.
The 67-year-old leaves his role less than 24 hours after failing to agree his preferred transfer targets.
"I have had such a fantastic time at QPR. I would like to thank the Board, the players and all my staff, and especially the supporters who have been absolutely fantastic to me since I arrived at the club for their tremendous support.
"Sadly I need immediate surgery on my knee which is going to stop me from doing my job in the coming weeks. It means I won't be able to be out on the training pitch every day, and if I can't give 100 per-cent I feel it's better for someone else to take over the reins.
"My relationship with Tony Fernandes has been one of the highlights of my footballing career and I wish the club every success. I am confident they will survive in the Premier League this year."
Advertisement
Harry Redknapp has resigned as QPR manager less than 24 hours after failing to sign anyone for the Premier League strugglers on deadline day.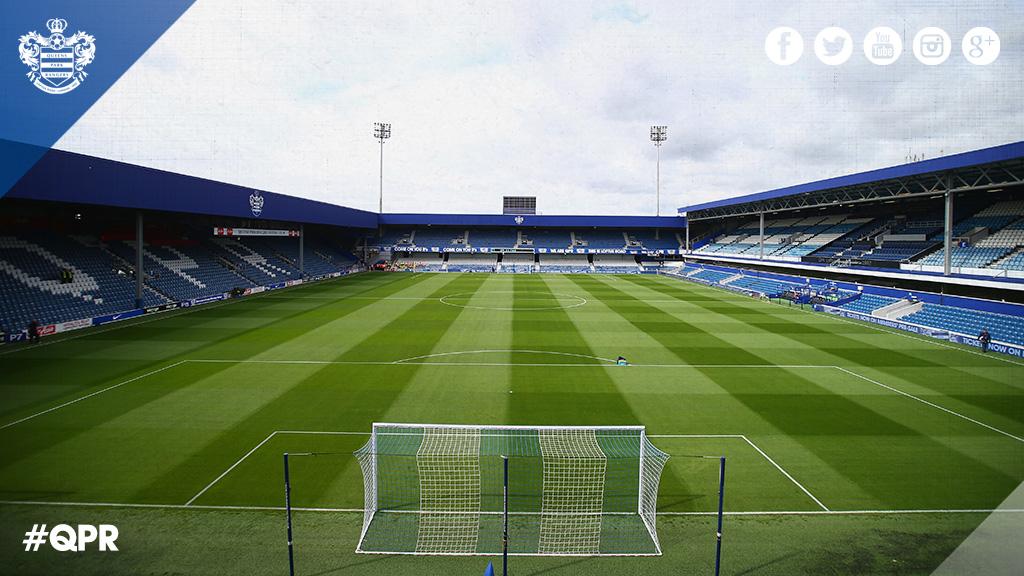 The former Spurs boss brought Mauro Zarate to the club, but then tried to send him back to West Ham in exchange for Matt Jarvis before realising it would have broken Premier League rules.
Emmanuel Adebayor is also thought to have turned down a move to Loftus Road.
Harry Redknapp will remain as QPR manager after chairman Tony Fernandes moved to rubbish reports he was set to sack the 67-year-old.
There had been speculation last week that Redknapp was close to losing his job, with the R's down in 19th place in the Premier League and without a win in six games in all competitions.
Manchester United won 2-0 at Loftus Road on Saturday to leave QPR in the relegation zone but Fernandes issued a statement backing Redknapp.
"I firmly believe Harry is the best man to get us out of the position we currently find ourselves in," the statement read.
"He has great experience and having spoken to him at length over the last week or so, he is determined to turn this around and help us maintain our Premier League status.
"This is Harry's squad of players, so he is the man to move us forward."
QPR manager Harry Redknapp believes "there's no point losing sleep" about the possibility that he'll be sacked by the club.
Reports this week have suggested the former Spurs and Portsmouth boss will lose his job at Loftus Road if the Premier League strugglers are beaten by Manchester United on Saturday.
I've got a great relationship with owner and the shareholders, but if they want to take a change of direction then that's their decision.

There's nothing I can do about that, whatever they do they do. There's no point losing sleep.
– QPR manager Harry Redknapp
QPR boss Harry Redknapp claims he has been Adel Taarabt's only ally at the club in the past three years as their row escalates
Read the full story ›
Advertisement
Adel Taarabt has hit back at manager Harry Redknapp over claims that he is overweight and unfit to play
Read the full story ›
Harry Redknapp's post match comments after QPR's 2-3 defeat against Liverpool on Sunday suggest Adel Taarabt weighs some 15 stone.
The 67 year-old launched an astonishing attack against Taarabt, claiming he cannot "protect people who are about three stone overweight," after being quizzed about why the Moroccan was absent from his matchday squad.
I pick people that want to try, and deserve to be at a good football club like QPR, and want to work, and come in every day and want to work, and train, and show a good attitude.

And that's what I got today from the players. When he starts doing that, whether he ever can do it, maybe he'll get a game.

The other lads, I've got a fantastic group of lads here, absolutely superb, all of them. I can't keep protecting people who don't want to run about and train, who are about three stone overweight. What am I supposed to keep saying, keep getting your 60, 70 grand a week but don't train?
– QPR manager Harry Redknapp
According to the NHS, the ideal weight for a healthy man of Tarrabt's 5 ft 11 in frame is around 75 kilograms, or 12 stone, which suggests the attacking midfielder is currently 15 stone.
QPR remain rooted to the foot of the Premier League with four points from eights games following the dramatic defeat against Liverpool.
Rio Ferdinand has all the qualities to be 'another Michel Platini' and take up a role running football, says QPR boss Harry Redknapp.
Read the full story ›
Queens Park Rangers manager Harry Redknapp said he is "in Jack Wilshere's corner" over the England players row.
The Arsenal midfielder said "the only people who should play for England are English people", leading to criticism on Twitter from cricketer Kevin Pietersen - who was born in South Africa.
However, Redknapp told BBC Radio 4's Today programme that he agreed with Wilshere.
He said: "I really feel that if we are going to allow lads to come in here at 17 years of age and suddenly within a couple of years they're eligible to play for England then we're going to end up...where youth teams are absolutely full-up with players that are bought in from other clubs abroad.
"We'll end up with no English kids in the team, I can see that happening in the future, where it'll be three of four English boys and the rest will be lads that have come in here at 16, 17 because they're the cream of the crop abroad."
"I'm absolutely with Jack," Redknapp added.
Load more updates