Live updates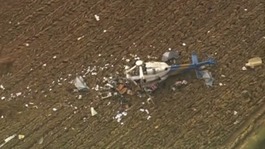 Tory peer Lord Ballyedmond was among four killed after a helicopter crashed in Beccles.
Read the full story
Helicopter flights banned in bad sea weather after crashes
The changes are the result of a comprehensive review of offshore helicopter operations undertaken in conjunction with the Norwegian CAA and the European Aviation Safety Agency (EASA) and advised by a panel of independent experts.
The measures include:
Prohibiting helicopter flights in the most severe sea conditions, so that the chance of a ditched helicopter capsizing is reduced and a rescue can be safely undertaken
Requiring all passengers to have better emergency breathing equipment to increase underwater survival time unless the helicopter is equipped with side floats.
Passengers will only be able to fly if they are seated next to an emergency window exit to make it easier to get out of a helicopter in an emergency (unless helicopters are fitted with extra flotation devices or passengers are provided with better emergency breathing systems)
Advertisement
Helicopter flights banned in bad sea weather after crashes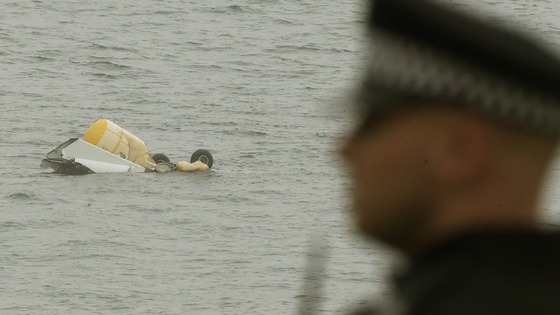 Major changes to improve the safety of North Sea helicopter operations, including prohibiting flights in the most severe conditions, have been announced by aviation regulators.
The changes include amendments to the seating of passengers, improved breathing equipment, changes to pilots' training and equipment improvements.
Announced by the Civil Aviation Authority (CAA), the measures follow a series of North Sea helicopter crashes in recent years including last August's Super Puma tragedy in which four people died and the April 2009 Super Puma disaster which claimed 16 lives.
Helicopter suffered engine failure before Glasgow crash
The team investigating the Glasgow helicopter crash in December have ruled out a host of possible causes, but are still looking into data recorded by the aircraft and on CCTV before it hit the ground.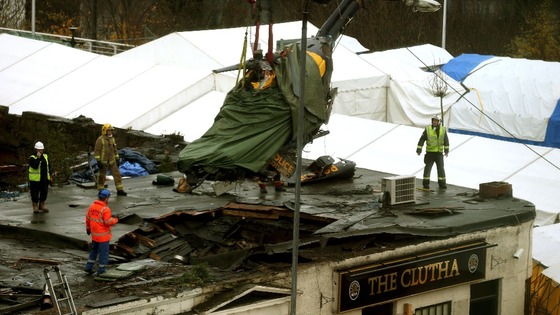 The Air Accidents Investigation Branch said there were no signs of in-flight fire, or of structural failure affecting the helicopter.
It also said that fuel warnings were issued for both engines before it crashed, and that one of the warnings issued "related to an autopilot system failure".
Investigators are still trying to discover why no emergency transmission was received by the pilot, and why the craft did not enter into an "autorotative descent" before crashing - an automatic turning of the rotors which would normally occur as a helicopter falls through the air.
Helicopter suffered engine failure before Glasgow crash
The helicopter which crashed into a Glasgow pub in December had not experienced transmission or rotor failure before it hit the ground, a report has confirmed.
The Air Accidents Investigation Branch said it also ruled out damage from foreign objects, and found no evidence of blockages in the exhaust system.
Helicopter suffered engine failure before Glasgow crash
A report on the cause of the helicopter crash in Glasgow in December has found that both engines flamed out before the helicopter hit the ground.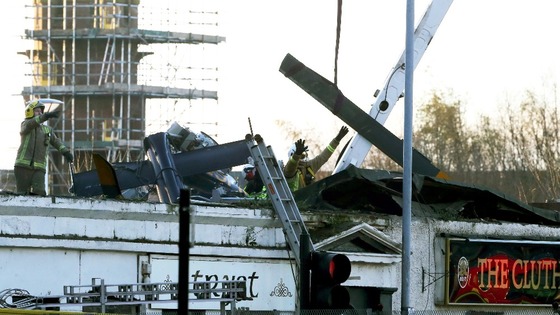 The investigating team also concluded that the main rotor and tail rotor blade were not rotating at the moment of impact, and that no fuel leaked from the aircraft before it crashed.
Advertisement
'A number' of helicopters have fuel gauge issue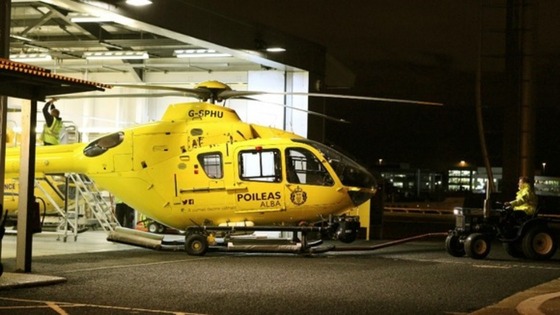 "A number" of helicopters from the same fleet as one that crashed into a Scottish pub have a problem with their fuel indicators, their aircraft's owner has confirmed.
One of their EC135 helicopters, leased to the police, hit the roof of the Clutha pub in Glasgow last month, killing 10 people.
The firms's 22 remaining type of choppers were grounded yesterday to undergo checks after a technical fault was found in one of them .
The firm's spokesman could not say how many helicopters had the fault, but added that the work was expected to have been completed by Sunday.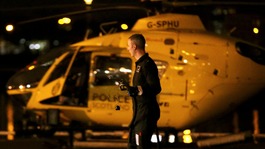 A fleet of helicopters were grounded in the UK today due to fears over the safety of their fuel indication systems.
Read the full story
'A number' of helicopters have fuel gauge issue
The National Police Air Service have announced that they increasing fuel levels in helicopters as a "precautionary measure" following reports of a technical issue on an aircraft.
Chief Superintendent Ian Whitehouse, National Police Air Service Chief Operating Officer, said:
"In light of the technical issue identified by Bond Air Services, as a precautionary measure, we are increasing fuel levels on all NPAS EC135 aircraft and increasing the minimum level of fuel which pilots are allowed to operate on.
The service refused to comment on any potential links to the investigation into the Glasgow crash which killed ten people.
'A number' of helicopters have fuel gauge issue
East Anglia air ambulances have returned to service after helicopter operator Bond Air Services suspended a number of flights over a "defect" in one aircraft.
Load more updates
Back to top