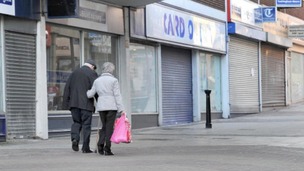 A new report on shop closures offers a snapshot of how Britain's high streets are changing.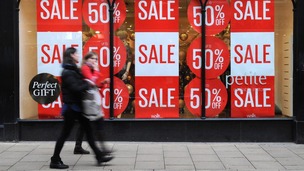 A record number of shops closed in December, footfall was down and there are alarming signs for the future.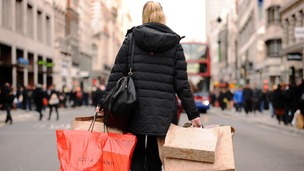 The wash-out start to the summer added to the woes of the high street and triggered a 10.3% rise in retail collapses between April and June.
Live updates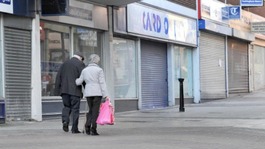 A new report on shop closures offers a snapshot of how Britain's high streets are changing.
Read the full story
Convenience store openings offset dwindling High Street
High Street shop closures will continue "well into the future" as most consumers are still getting to grips with online retail, a major accountancy firm has said.
Mike Jervis, insolvency partner and retail specialist at PwC, said:
Consumers are only at the start of the digital journey.

Even though we may be on an upturn we expect the pattern of net store closures to continue well into the future.
– Mike Jervis
Advertisement
Convenience store openings offset dwindling High Street
Retail space vacated by big name brands brought to their knees by the 2008 crash are being snapped by convenience stores, figures from a leading accountancy firm show.
Read: 'Biggest drop in shoppers' on the High Street in a year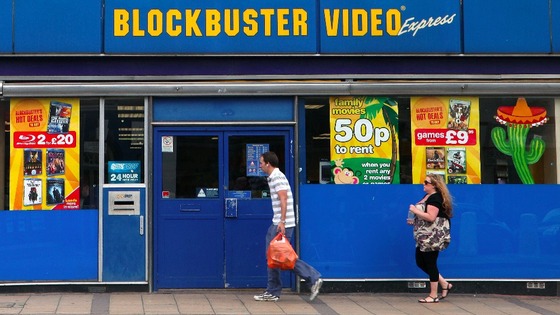 PricewaterhouseCoopers (PwC) pointed to the growth of convenience stores on Britain's High Streets as the biggest positive retail trend of the last year.
Figures from PwC and the Local Data Company showed convenience stores increased by 10% on a net basis last year, as shops like Jessops, HMV and Blockbuster closed left the High Street.
More than five outlets closed at a pace of 16 stores a day in town centres last year, which was down from 20 a day in 2012, PwC found.
PwC hailed a "return in retail confidence" as the net reduction in stores - those opening less those closing - narrowed by almost 80% to 371 in 2013, down from 1,779 in 2012.
Read: Call to tackle spread of High Street betting shop 'blight'
It was not a Merry Christmas for Britain's high streets as sales in December dropped by 2.2% for many retailers compared with a year before, according to figures from accountancy firm BDO.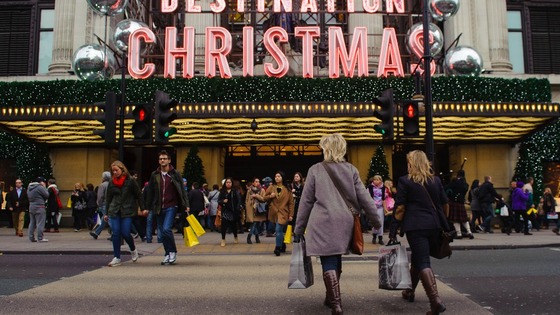 Read more: Fewer retailers collapse during 2013
It was a lacklustre month for many retailers, with like-for-like sales - excluding online trade - dropping by as much as 6.7% in the week to December 22.
Bad weather was partly to blame, with many shops, particularly fashion retailers, hit by the people staying home to avoid the wind and rain.
But the data showed another stellar Christmas for online sales, with non-store sales leaping 31.1%, rising to growth of 55.7% in the week before Christmas.
BDO explained: "Pent-up demand was expected to play a larger role as we moved closer to Christmas day but in reality it never fully took hold."
Read more: Foreign shoppers spend 'four times more' than locals
Charity begins on the high street, according to a new report which claims the stores boost local businesses, residents and communities.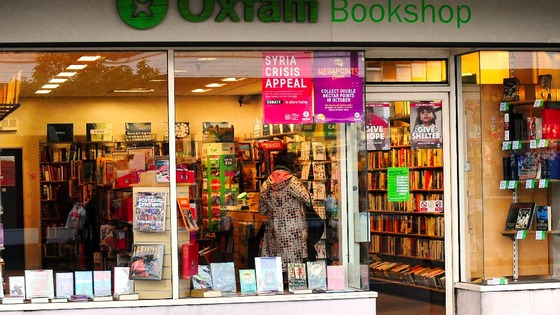 Researchers for think tank Demos found the volunteer-run shops keep consumers on the high street and drastically reduce the number of empty shops.
The Demos report also found charity shops helped tackle health and social problems, particularly social isolation, with the UK's ageing population.
Ally Paget, a researcher at Demos and the author of the report, said: "It is a real shame that the multitude of benefits offered by charity shops is so often unrecognised and under used, especially in this time of austerity.
"Local authorities can and should do more to support charity shops at a business level, and to draw on the capacity of charity shops to spur local regeneration."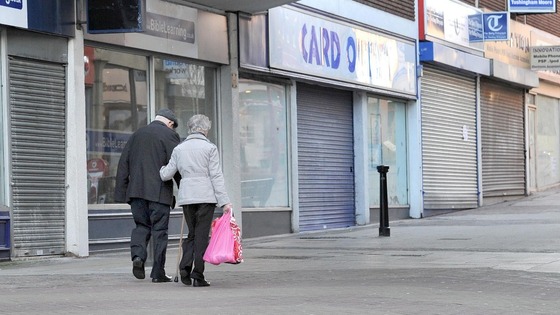 Shoppers shunned the high street in increasing numbers in October as a decline in footfall worsened for the third month in a row.
Trips to high streets, shopping centres and out-of-town retail parks dropped by 2.9% compared to last year, after falling by 2.4% in September and 0.9% in August, according to figures from the British Retail Consortium (BRC).
A surge in shopping visits during the heatwave summer is now a distant memory, with last month's drop in footfall the worst since March, when unprecedentedly cold spring weather persuaded consumers to stay away from stores.
It is the latest sign of the struggles facing the high street after figures from the Office for National Statistics last week showed retail sales fell 0.7% month-on-month in October.
Advertisement
Town centres are continuing to suffer despite the upswing in the economy, a leading accountancy firm has found.
High street shops were closing at a rate of 18 per day during the first half of 2013, with charity stores, betting shops and cheque cashing outlets filling the void.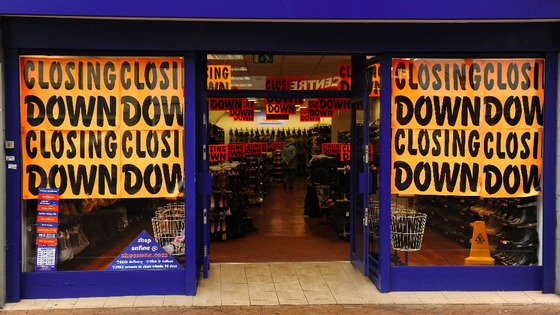 A study of 500 UK town centres from accountants PwC compiled by the Local Data Company showed 3,366 outlets closed in the six-month period, compared with 3,157 openings, a net reduction of 209 shops.
Video and photography and women's fashion shops suffered the biggest drop in numbers.
Mike Jervis, insolvency partner and retail specialist at PwC, explained: "Upticks in areas such as cheque cashing and pawnbroker reflect a society where a sizeable part of the population is forced to turn to these types of borrowing for basic needs."
Sunshine lifts high street sales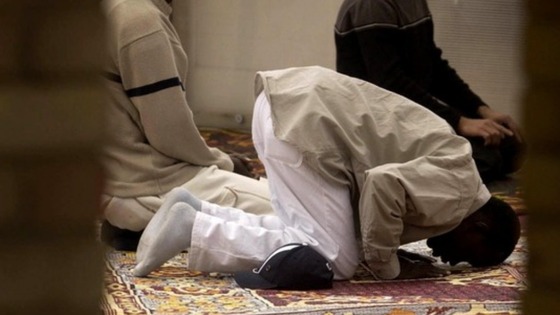 The early timing of Ramadan has helped stimulate food sales, delivering high street retailers a much needed boost, the British Retail Consortium said.
Despite tough comparisons from last year, food sales are up, with drinks and ice cream sales increasing along with the temperatures.
Sunshine lifts high street sales
Retailers are hoping the imminent arrival of the Duke and Duchess of Cambridge's baby, expected in the next few days, will give another boost to the high street as shoppers stock up on champagne and memorabilia.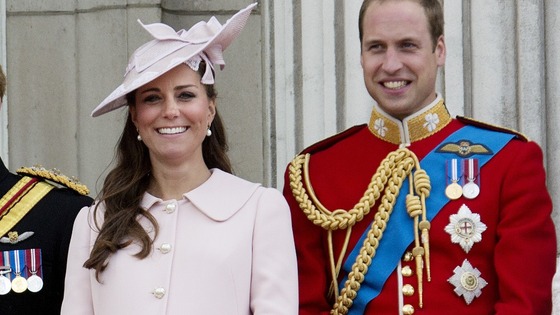 In new figures released today, the British Retail Consortium said total high street sales grew 2.9% in June, with real terms growth being at 2.3% over the past six months, compared with 1.5% over the past 12 months.
Sunshine lifts high street sales
High street retailers have enjoyed two months of increased consumer spending, according to the British Retail Consortium.
Like-for-like retail sales rose 1.4% in June on a year earlier
Like-for-like retail sales rose 1.8% in May
The figures lift hopes the retail sector can contribute to growth in the second quarter of this year, with gross domestic product (GDP) expected to rise by at least 0.5%.
Load more updates
Back to top