Hilary Clinton and Donald Trump have arrived in Las Vegas for the third and final debate in their bitterly contested US election campaign.
It could prove a decisive night for both presidential candidates, but particularly for Trump whose poll rating has suffered badly following several accusation of groping women.
The debate at the University of Las Vegas Nevada gives the billionaire entrepreneur perhaps his best remaining chance to sway the dwindling number of Americans who are still undecided about which way to vote in the November 8 election.
ITV News Washington Correspondent Robert Moore reports:
Protesters against Donald Trump gathered outside one of his hotels in Las Vegas ahead of the final presidential debate tonight.
Leading activist Jesse Jackson addressed the crowd outside the Trump Hotel in the city, while the crowd chanted "Hillary now!".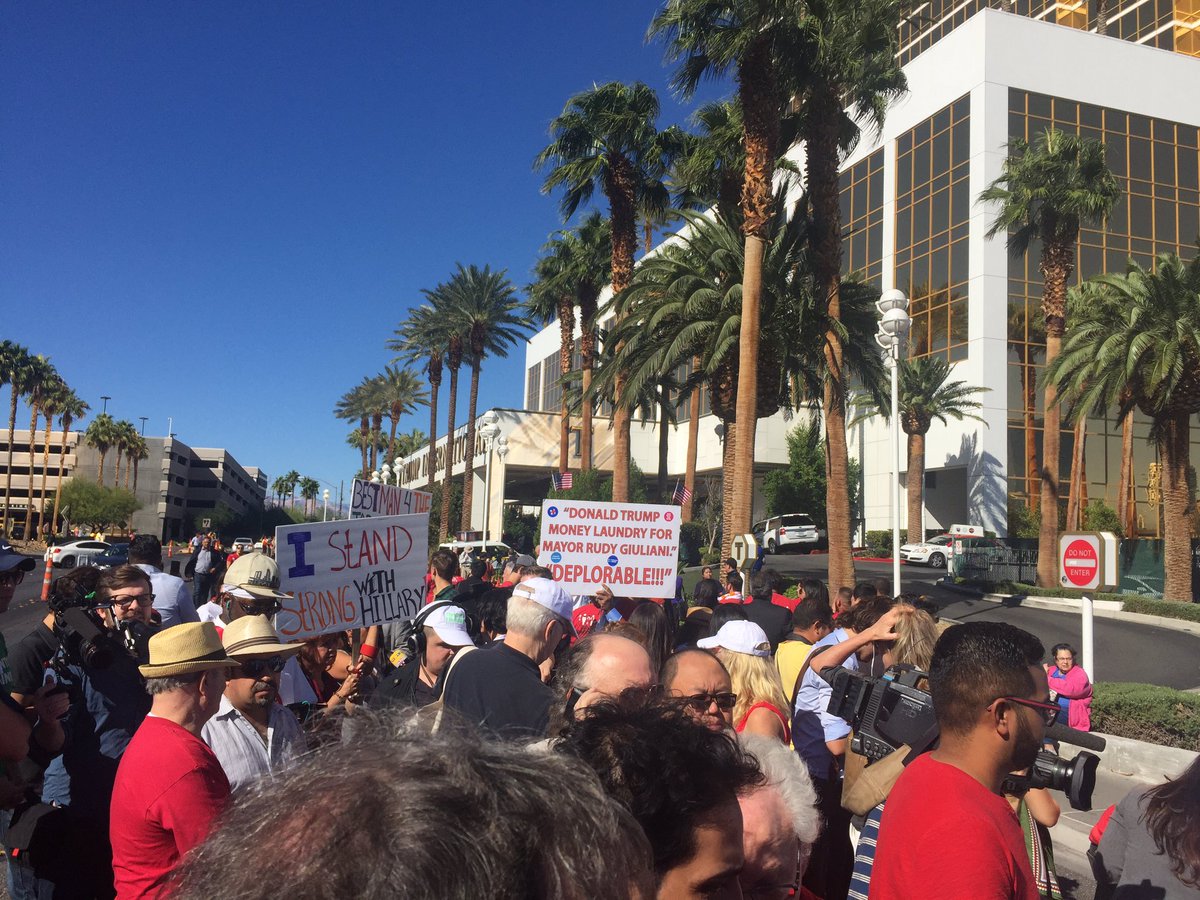 Sorry, this content isn't available on your device.
Advertisement
The odds are against Donald Trump, but he'll have to adopt a bold new strategy if he's to profit from a final showdown with Hillary Clinton.
Read the full story ›
Meet the gun shop owner who believes the prospect of Hillary Clinton becoming US president is driving up sales.
Read the full story ›
WikiLeaks claims the Southern American state which has given Assange shelter for four years has now cut his access online.
Read the full story ›
Documents show a senior State Department official offered the FBI a deal if it downgraded a classified email.
Read the full story ›
Advertisement
Clinton told The Ellen DeGeneres Show Trump was always behind her during their latest TV debate which made her feel "really weird".
Read the full story ›
From Trumpkins to Hillary zombies, US politics looks set to dominate Halloween parties across the globe on October 31.
Read the full story ›
Over in America, it looks as though 'Trump unleashed' is not having quite the impact he hoped.
Read the full story ›
Hillary Clinton's campaign team has released a new advert, mocking what they describe as Donald Trump's "final meltdown".
Read the full story ›
Load more updates