Would-be President Hillary Clinton debates competitors for the Democratic candidacy - and gets some unexpected support from biggest rival.
Read the full story ›
Advertisement
The FBI is to examine Hillary Clinton's private emails from when the Democratic presidential candidate was US secretary of state.
Read the full story ›
Hillary Clinton has accused China of stealing commercial secrets and "huge amounts" of government information.
She also claimed the country tried to "hack into everything that doesn't move in America."
Speaking at a campaign event in New Hampshire, America's Democratic presidential candidate said she wanted to see China's peaceful rise.
"But we also have to be fully vigilant," she said. "China's military is growing very quickly, they're establishing military installations that again threaten countries we have treaties with, like the Philippines because they are building on contested property."
US officials say China is the top suspect in the massive hacking of a US government agency that compromised the personnel records of at least 4.2 million current and former workers.
China denies hacking into the computers of the US Office of Personnel Management.
The US Democratic presidential hopeful is well known to favour pantsuits, now she's selling a t-shirt modeled on one.
Read the full story ›
Just hours after joining Twitter President Obama has been involved his first bit of online banter - with former President Bill Clinton.
Read the full story ›
Advertisement
Hillary and Bill Clinton have earned over $25 million for delivering over 100 speeches since 2014, US media has reported.
The Washington Post and Wall Street Journal say that they obtained the information from financial disclosure forms.
Hillary Clinton, who is the front-runner for the Democratic presidential nomination in 2016, also earned $5 million in royalties for her book, "Hard Choices," which was released in June, according to the newspapers.
Hillary Clinton is beginning a tour of the United States as her bid to become President starts in earnest.
The former Secretary of State will be attending her first events in Iowa this week, after launching her campaign yesterday.
She tweeted from a stop in Pennsylvania: "Met a great family when we stopped this afternoon. Many more to come."
Road trip! Loaded the van & set off for IA. Met a great family when we stopped this afternoon. Many more to come. -H http://t.co/5Va7zeR8RP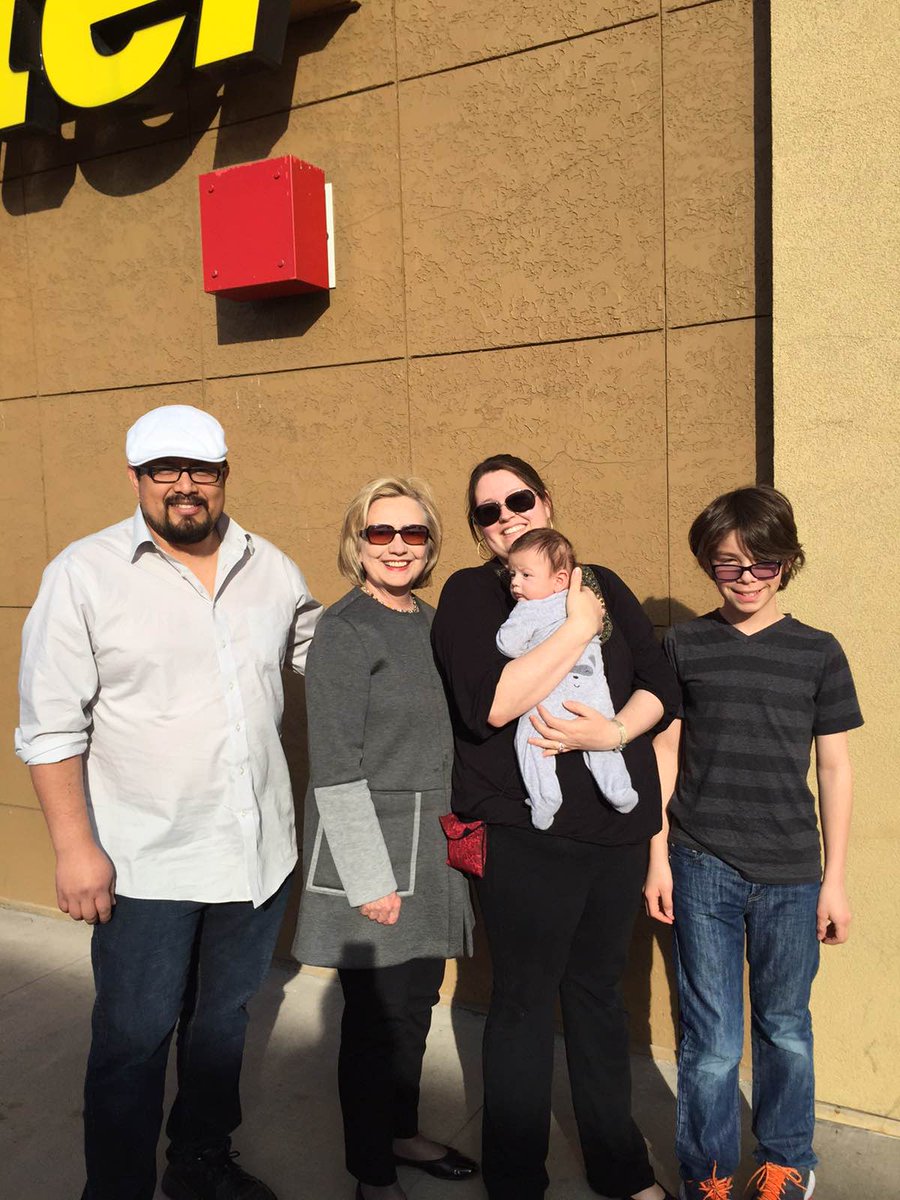 The former first lady Hillary Clinton has officially declared she wants to become the next US President.
In a video message she announced her intention to run for the Democratic nomination in 2016, telling Americans she wants to be 'their champion.' Mrs Clinton lost out to Barack Obama who won the nomination in 2008 and he's now endorsed her candidacy.
ITV News Washington Correspondent Robert Moore reports:
Former US secretary of state Hillary Clinton has announced her decision to run as a candidate in the 2016 presidential race.
On her official website, Ms Clinton says that she wants to be the "champion" of the American people.
Load more updates