The former first lady Hillary Clinton has officially declared she wants to become the next US President.
In a video message she announced her intention to run for the Democratic nomination in 2016, telling Americans she wants to be 'their champion.' Mrs Clinton lost out to Barack Obama who won the nomination in 2008 and he's now endorsed her candidacy.
ITV News Washington Correspondent Robert Moore reports:
Former US secretary of state Hillary Clinton has announced her decision to run as a candidate in the 2016 presidential race.
On her official website, Ms Clinton says that she wants to be the "champion" of the American people.
Advertisement
Hillary Clinton would be an "excellent president," US President Barack Obama said on Saturday, one day before his former secretary of state is expected to announce her campaign for the White House in 2016.
"She was a formidable candidate in 2008, she was a great supporter of mine in the general election, she was an outstanding secretary of state, she is my friend. I think she would be an excellent president," Obama said during a news conference at the Americas summit in Panama City.
Hillary Clinton is due to announce her intention to seek nomination to run for president for the Democrats on Sunday.
The former US Secretary of State is expected to make the announcement through video and social media, a party official said today.
Following the announcement, she will travel to the key voting states of Iowa and New Hampshire, the source, who is close to Clinton, said.
"She's expected to make her intention to run known on Sunday," the source said.
The first pictures of Bill and Hillary Clinton's new granddaughter Charlotte Clinton Mezvinsky have been released
The doting grandparents are seen cooing over the new arrival who is the first child for their daughter Chelsea and her husband Marc.
We are blessed, grateful, and so happy to be the grandparents of a beautiful girl, Charlotte Clinton Mezvinsky, born on Friday evening... Chelsea is well and glowing. Marc is bursting with pride. Charlotte's life is off to a good start.
– Bill and Hillary Clinton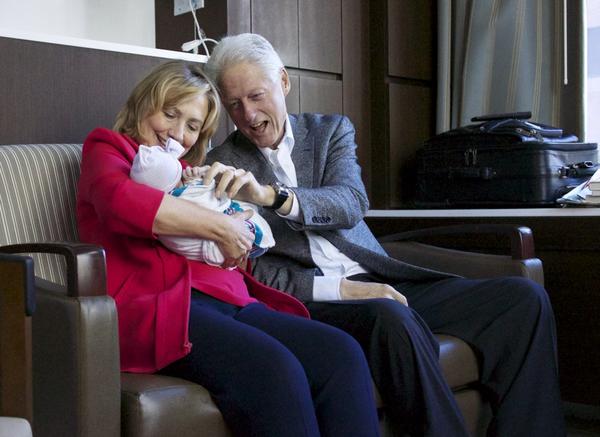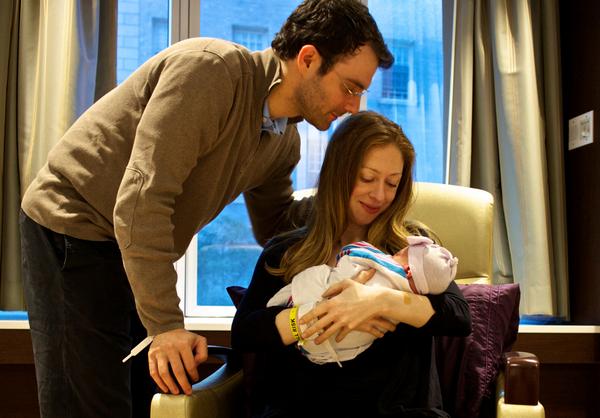 Former US Secretary of State Hillary Clinton will decide whether she will make a second presidential bid from the start of 2015.
Speaking at an event in Mexico City, Mrs Clinton said: "I am going to be making a decision...probably after the first of the year about whether I'm going to run again or not."
Mrs Clinton had previously said she was unlikely to decide this year whether she would run for the 2016 US presidential election.
It comes after she lost the Democratic nomination to Barack Obama in 2008.
Advertisement
Hillary Clinton has become the latest powerful figure to intervene on the independence debate, declaring she would "hate" for Britain to "lose Scotland".
The former US secretary of state said she believes a yes vote would be a "loss for both sides" and she is hoping that it does not happen.
Mrs Clinton, who is on a tour to promote her memoir Hard Choices and is widely believed to be preparing for a presidential run in 2016, also indicated she was keen for Britain to remain part of the European Union.
"I would hate to have you lose Scotland," she told BBC 2's Newsnight.
She added: "I would think it would be a loss for both sides but, again, I don't have a vote."
Hillary Clinton may claim her recent television appearances are merely to promote a book launch, but to many they seem like the launch of a presidential campaign.
Chelsea Clinton, the daughter of former US President Bill Clinton and former Secretary of State Hillary Clinton, has received her doctorate in international relations from Oxford University.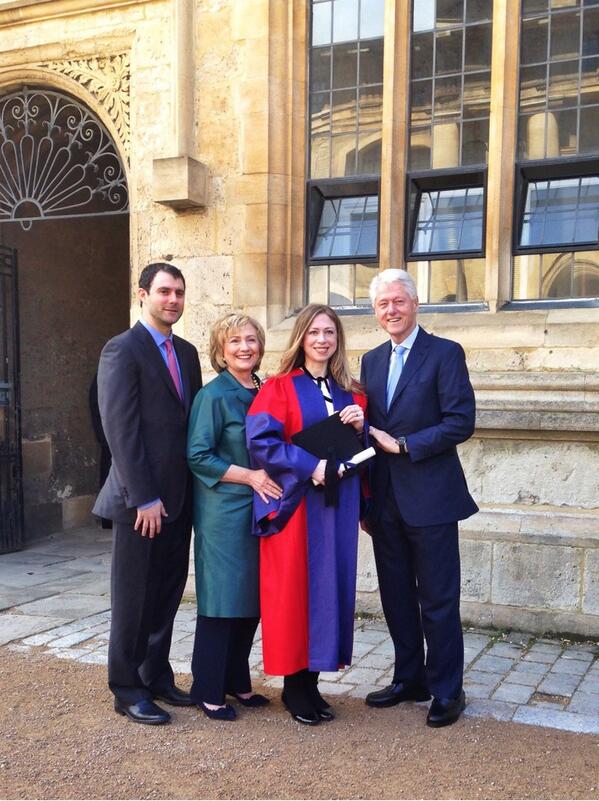 Bill Clinton tweeted he "couldn't be prouder" of his daughter, who was pictured in a tweet he posted, joined by her parents and her husband Marc Mezvinsky.
Chelsea Clinton, who is pregnant with her first child, previously completed a Master of Philosophy in the same subject at Oxford in 2003. Her father Bill also studied at Oxford under a Rhodes scholarship.
Monica Lewinsky, whose affair with Bill Clinton nearly ended his presidency in the 1990s, has broken her silence with a Vanity Fair article.
Read the full story ›
Load more updates