Hillary Clinton's campaign team has released a new advert, mocking what they describe as Donald Trump's "final meltdown".
Read the full story ›
Dame Vivienne Westwood has branded Hillary Clinton "evil" and a "war mongerer" in a scathing attack on US politics.
Read the full story ›
Advertisement
The next 29 days are going to be ugly - and unlikely to be suitable viewing for children.
Read the full story ›
This encounter was bizarre and wildly unpredictable, pitching two hugely unpopular candidates against each other in a fight to the finish.
Read the full story ›
In an extraordinary, historic debate, Trump went on the attack, labelling his rival "the devil" and saying she should be imprisoned.
Read the full story ›
Donald Trump has said he disagrees with his running mate Mike Pence on a vital foreign policy issue.
Asked about his position on Syria, Trump said "he [Pence] and I haven't spoken, and we disagree."
He also appeared to praise President Assad, saying "I don't like Assad at all, but Assad is killing ISIS" along with Iran and Russia.
Trump openly disagrees with his running mate on the greatest foreign policy issue of our times, Syria. Another stunning twist. #debate
Advertisement
Michael Steele, the former chair of the Republican Party has tweeted about the presidential debate, suggesting that the GOP is exploding as they watch the debate.
He tweeted "GOP at this moment", with a gif of a nuclear explosion.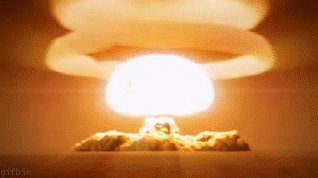 In the event that he wins the presidential race in November, Donald Trump said he would employ a special prosecutor to look into Hillary Clinton over the emails deleted from her personal server.
He then said to her, "you'd be in jail" if he was president.
"You'd be in jail." Donald Trump has now gone over the edge. The debate has veered into the national embarrassment we all feared. #debate
Presidential candidate Donald Trump denied assaulting women in the ways described in the 2005 recording.
When asked by one of the moderators if he had ever assaulted women, he said: "No I have not."
"What we all saw and heard on Friday was Donald talking about women, what he thinks about women, what he does to wo… https://t.co/KYxr7DD8jv
One of them, Juanita Broaddrick has said repeatedly she was raped by Bill Clinton, Hillary's husband, in the 70s.
Read the full story ›
Load more updates