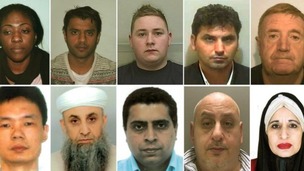 Ten new alleged tax-dodgers have been added to the Government's most-wanted list.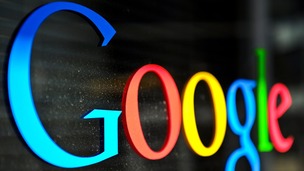 Writing for ITV News, Richard Murphy, one of the founders of the Tax Justice Network, says Google is using the law to its advantage.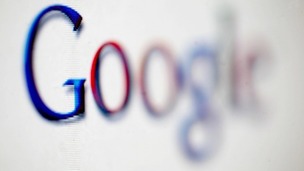 In a strongly worded report the Public Accounts Committee criticises Google for the way the internet company legally reduces its tax bill.
Live updates
Senior Tory MP blasts HMRC plans to 'sell taxpayers' data'
HM Revenue and Customs remains committed to safeguarding taxpayer confidentiality, a spokesman has said, after reported plans to share taxpayers' data with third parties.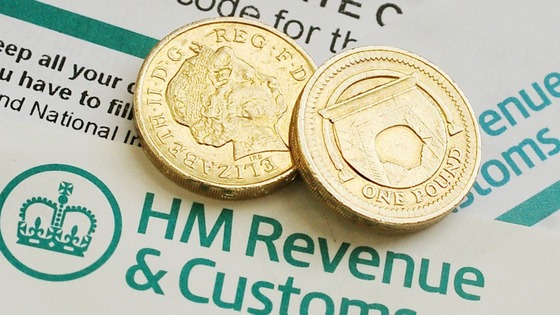 An HMRC spokesman said: "No final decisions have been taken [...] HMRC would only share data where this would generate clear public benefits, and where there are robust safeguards in place.
"Those accessing data would be subject to the same confidentiality provisions as HMRC staff, including a criminal sanction for unlawful disclosure of taxpayer information.
"HMRC will be consulting further and will ask for views on whether to charge to cover the costs of processing and providing anonymised data. This would not be charging for the data itself, purely covering the costs of providing it."
Senior Tory MP blasts HMRC plans to 'sell taxpayers' data'
The deputy director of Big Brother Watch has condemned reported plans for HM Revenue and Customs to share taxpayers' data with private firms. Emma Carr said:
Given the huge uproar about similar plans for medical records, you would have hoped HRMC would have learned that trying to sneak plans like this under the radar is not the way to build trust or develop good policy.

Given those who abuse personal information cannot be sent to jail this is yet another instance where Government should be putting proper protections in place before any more data is shared, rather than just hoping nothing goes wrong.

Given the sensitivity of people's financial records that is clearly an inadequate and dangerous approach to take.
Advertisement
Senior Tory MP blasts HMRC plans to 'sell taxpayers' data'
Conservative former minister David Davis has described a Government proposal to share taxpayers' data with private firms as "borderline insane".
Speaking to the Guardian: "The officials who drew this up clearly have no idea of the risks to data in an electronic age."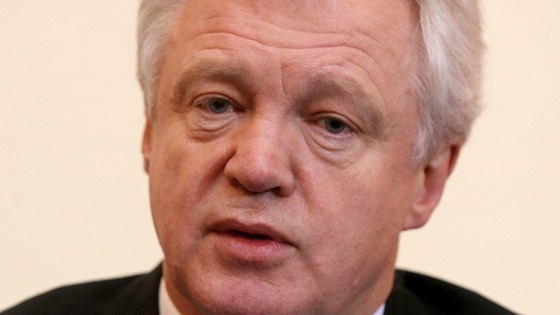 "Our forefathers put these checks and balances in place when the information was kept in cardboard files, and data was therefore difficult to appropriate and misuse", Mr Davis.
"It defies logic that we would remove those restraints at a time when data can be collected by the gigabyte, processed in milliseconds and transported around the world almost instantaneously."
Read: HMRC 'to sell taxpayers' financial data' to third parties
Senior Tory MP blasts HMRC plans to 'sell taxpayers' data'
Government plans to share taxpayers' data with private firms were condemned as "borderline insane" by a senior Tory MP.
Under the proposals, HM Revenue and Customs would be allowed to release anonymised information to third parties including companies, researchers and public bodies where there is a public benefit.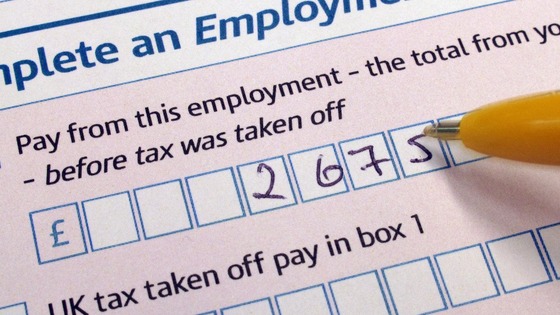 The Guardian reported that HMRC documents said "charging options" were being examined by officials, indicating that firms could pay to access the data. Treasury minister David Gauke is overseeing the plan, with legislation being drawn up by HMRC, the newspaper reported.
In its response to a consultation on the proposals last year, HMRC insisted the principle of "taxpayer confidentiality" would be protected under the reforms.
The tax office may have to pay back billions of pounds' worth of refunds to taxpayers after it lost a High Court case against retailer Littlewoods in a landmark ruling today, a lawyer has said.
HM Revenue and Customs has been ordered to pay Littlewoods £1.2 billion after the company overpaid VAT between 1973 and 2004.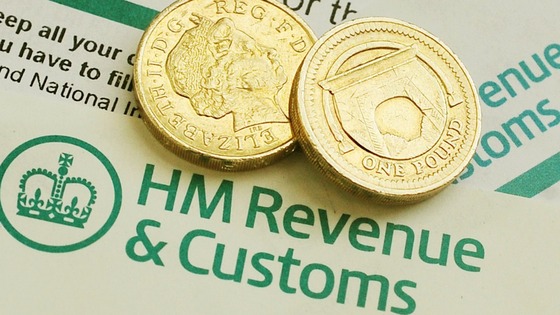 Lawyer Giles Salmonds said the ruling by Mr Justice Henderson could have significant implications because it takes into account the interest's increased - or compounded - value over the years.
"Littlewoods claimed that based on principles of EU law they were entitled to the compounded use value of money they had paid to HMRC as VAT," said Salmonds.
"Today's judgment means that HMRC will be liable to pay billions in interest to other taxpayers who have already claimed overpaid VAT going back to the early 70s, but have only been paid simple interest based on a reduced average of bank base rates."
He added: "This is an important victory for taxpayers, but it is very likely that HMRC will seek permission to appeal to the Court of Appeal."
Tax evasion clampdown targets offshore accounts
George Osborne said the Government's latest clampdown on tax evasion`would make it very clear to people that if they do not pay their taxes then "we are coming after them".
The Chancellor said, "It is not fair for people to do that, it means that other people have to pay higher taxes and ultimately, as a society, we've all got to make a contribution."
Advertisement
Tax evasion clampdown targets offshore accounts
Chancellor George Osborne has announced a new clampdown on tax evasion targeting offshore account holders.
He warned that anyone who fails to declare all of their income will have to pay the tax itself as well as penalties of up to twice that sum, and they could even face imprisonment.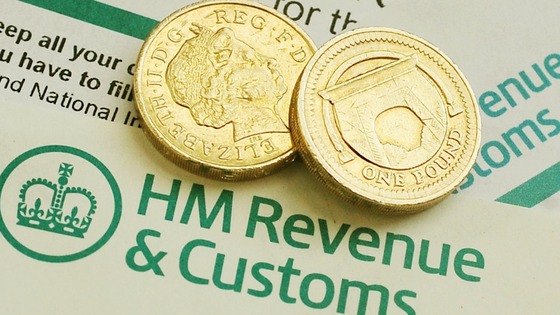 Mr Osborne said: "We're throwing all the resources of the HMRC, our tax collectors, behind this. We'll be running adverts to give people fair warning that if they're hiding money offshore overseas that's not acceptable.
"We will find people - they have to pay their taxes and ultimately this is about fairness".
The new campaign will run in national newspapers and weekly magazines from tomorrow.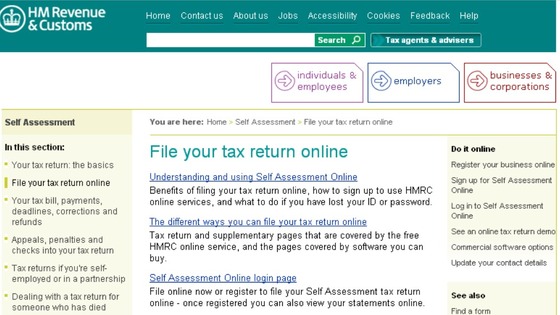 1,566 people spent part of Christmas Day submitting their tax returns online, HM Revenue and Customs has said.
It is a 1% rise on the numbers on the same day last year.
The peak time on Christmas Day was from midday to 1pm.
17,000 people managed to find time on Christmas Eve - a 19% increase on 2012.
But there was a 4% decline on Boxing Day, with 4,493 preferring to sort their finances out than spend more money at the sales.
HMRC 'loses its nerve' over big firm tax-avoiders
HM Revenue and Customs has defended its recorded in the wake of a parliamentary report that has accused it of holding back on using sanctions against multinational companies, while pursuing small businesses and individuals.
Read: Tax authority 'fails to collect £35b' from big businesses
HMRC seeks to collect the tax that is due from all taxpayers, so that everyone pays their fair share in accordance with the tax laws passed by Parliament.

We have secured more than £50 billion of additional tax from our compliance work since 2010, including £23 billion from large businesses.

We have carried out 2,345 prosecutions for tax evasion in the last three years, including of high-profile accountants and lawyers, have halved the number of disclosed tax avoidance schemes and have protected more than £2.4 billion from marketed tax avoidance schemes this year alone.
– HMRC spokesman

Watch: Government 'not pursuing tax avoidance' with big firms
HMRC 'loses its nerve' over big firm tax-avoiders
Margaret Hodge, the Chair of the Public Accounts Committee, said there is a "lot of evidence" that the Government is not pursuing tax avoidance as expected.
Read: Tax authority 'fails to collect £35b' from big businesses
Load more updates
Back to top