The scale of the protest continues to grow in Hong Kong with tens of thousands of people now occupying its financial heart.
"To fulfill our dream we'll sacrifice everything", the protesters are singing in the streets where many are sleeping overnight.
Deputy Prime Minister Nick Clegg said the Government was "on the side" of pro-democracy protesters in Hong Kong and called for their right to universal suffrage to be upheld by the Chinese authorities.
Advertisement
Deputy Prime Minister Nick Clegg said he will summon the Chinese ambassador to Britain to express his "dismay" at the situation in Hong Kong:
I will be summoning the Chinese ambassador to express my dismay and alarm at the way in which the Chinese authorities in Beijing seem to be determined to refuse to give to the people of Hong Kong what they are perfectly entitled to expect, which is free, fair, open elections.
– Nick Clegg, Deputy Prime Minister
Protests in Hong Kong will continue until China addresses citizens' calls for democracy, a former chief secretary in the Hong Kong government has told ITV News.
Asked what the consequences would be if the protests eventually failed, Anson Chan replied: "We are not anticipating failure. I think the people of Hong Kong will continue to fight for democracy.
"Never in my wildest dreams did I believe that Hong Kong police fully kitted out would fire at unarmed protests, many of whom are young people," she added.
Asked whether Beijing must also guarantee citizens in the former British colony the ability to vote freely, the Prime Minister said: "Universal suffrage doesn't just mean the act of voting, it means a proper choice."
Hong Kong was transferred to Chinese rule in 1997 under the promise of a "one country, two systems" formula with an eventual aim of free elections not enjoyed on the mainland.
However, protests erupted recently after China indicated it would vet candidates wishing to run for leadership in 2017.
ITV News China Correspondent Lucy Watson reports from Hong Kong: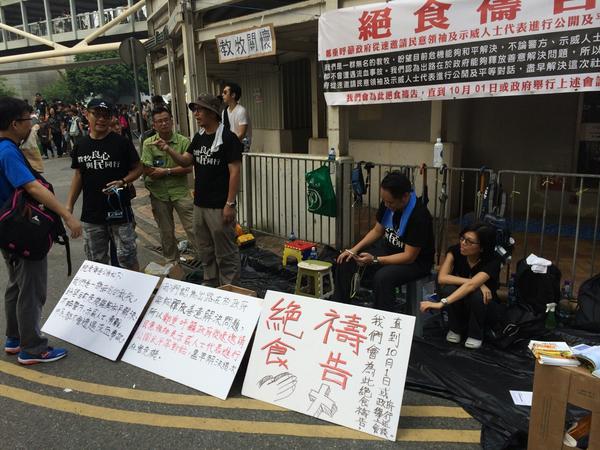 Advertisement
Messages of support for pro-democracy campaigners have been left on a bus in Hong Kong.
Demonstrations are showing no sign of subsiding, as protesters set up supply stations with water bottles, food and face masks.
It comes after Hong Kong's leader warned that China was not going to reconsider its decision to limit voting reforms.
ITV News China Correspondent Lucy Watson reports from Hong Kong: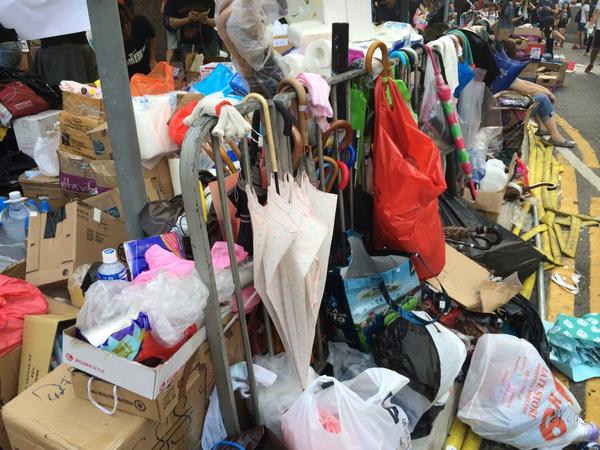 The 'black' uniform of democracy campaigners the day before China's 65th Anniversary of Communist Revolution. http://t.co/daTW2dg6Zi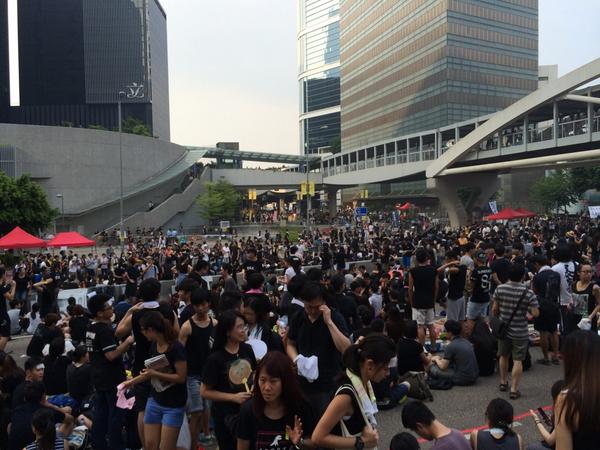 Hong Kong's leader has claimed China will not back down from its decision to limit voting reforms.
Beijing's decision to vet candidates for Hong Kong's leadership election in 2017 has sparked mass protests.
Thousands of activists have blocked streets as they demand full democracy and the resignation of the city's leader Leung Chun-ying.
"The central government will not rescind its decision," Chun-ying is quoted as saying.
David Cameron said he is "deeply concerned" about clashes in Hong Kong between riot police and pro-democracy protesters.
The Prime Minister told Sky News he felt a "deep obligation" to speak out about the situation in Hong Kong
Thousands of protesters have taken to the streets to voice their anger over China's refusal to give Hong Kong a free vote for its next leader with Beijing insisting candidates must be pre-approved.
China rules Hong Kong under the "one country, two systems formula", whereby the former British colony is guaranteed freedoms not enjoyed in mainland China.
"When we reached the agreement with China there were details of that agreement about the importance of giving the Hong Kong people a democratic future within this two systems approach that we were setting out with the Chinese so of course I am deeply concerned about what is happening and I hope this issue can be resolved," Mr Cameron said.
Load more updates