Fans of a particular take on fashion were out in force today to make Ladies' Day at the Grand National meeting as eyecatching as ever.
Read the full story ›
Gloucester rugby stars Mike Tindall and James Simpson-Daniel, are hoping their horse Monbeg Dude wins the Grand National this weekend.
Read the full story ›
Advertisement
The 2004 Grand National winner Amberleigh House got involved during the annual Aintree jockeys' visit at Alder Hey Children's Hospital
Aintree Racecourse's Twitter account posted: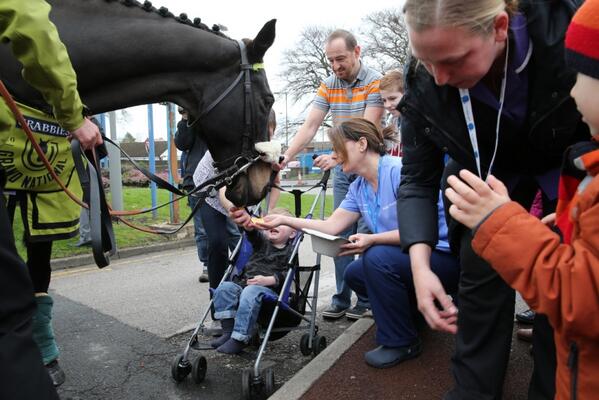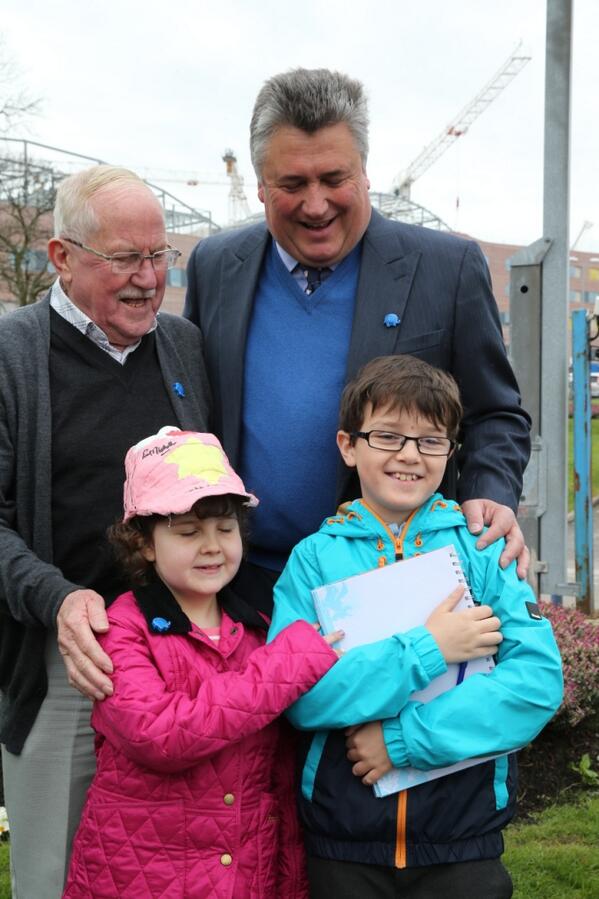 An assortment of fabulous and fascinating hats graced Aintree Racecourse today at the Grand National festival's Ladies Day.
We want your selfies from this year's Ladies Day at the Aintree Festival.
Send them to granada.reports@itv.com or tweet us @GranadaReports.
Here are some of the latest pictures:
Advertisement
Ladies Day has got underway at the Grand National festival, shining a light on the female racegoers at Aintree Racecourse.
A 103-year-old, believed to be Britain's oldest punter, is hoping for a change of luck in what he fears could be his final flutter.
George Atkinson said he is hoping to finally have a successful bet on the world-famous race, so he can "die a happy man" - after betting on the race for more than seven decades without success.
Mr Atkinson has placed bets religiously on the Grand National each year since the 1940s. But he has never managed to back a winner, and fears the 2014 race is his last chance.
After such a long run of betting, he has decided to pin his hopes on 2011 Cheltenham Gold Cup winner Long Run
He had placed his first ever bet aged just 12, when his bookmaker grandfather took him to the Epsom Derby.
He said: "I can't remember the name as it lost - in fact they all lose. I've never even had a place.
"I was once told to back Oxo in 1959 but I didn't place a bet on it - it won and I've regretted it for 55 years."
William Hill has given him a £103 bet - £51.50 each way - as he tries to fulfil his dream of a Grand National win.
He has decided to put it on Long Run - whose odds of winning are currently at 14/1 - and said: "It has been a long run without a winner and it feels like my time."
Frankel, arguably the greatest race horse ever, has become a dad. A mare called Chrysanthemum gave birth to a colt in Ireland, who even has a white blaze marking on his head - just like his father.
Frankel, the world's top-rated racehorse, retired to stud in 2012 after winning all 14 of his races. He sired 133 mares in total near Newmarket between February and June 2013.
Scans showed that of the 133, 126 are in foal, a fertility rate of 95%. Each stud fee was £125,000, but if there is a foetal death, the breeders follows a no foal no fee policy. A mare's pregnancy lasts 11 months.
Frankel has yielded an estimated £15 million for his first season in stud, and could reap a total of more than £100 million for his breeders Juddmonte Farms and owner Khalid Abdullah.
Last month, Godolphin racing boss Sheikh Mohammed - the ruler of Dubai - paid about £4m for the 2011 Oaks winner Dancing Rain, who is pregnant by Frankel.
The new foal's mother, who's six-years-old, like his father, was trained to two Group Three wins during her career and is herself the daughter of champion Sire Danehuill dancer. It's her first foal.
Load more updates