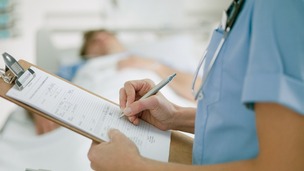 Nursing numbers 'should be checked daily', say agroup of cross-party MPs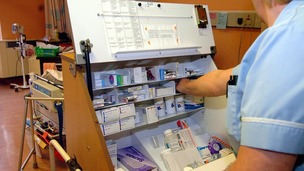 More than half of nurses think their ward or unit is dangerously understaffed, a Nursing Times survey revealed today.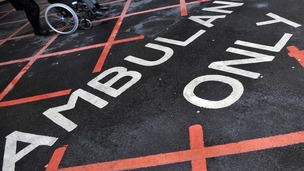 The NHS is looking into revelations that 8,000 patients a week, some elderly and vulnerable, are being sent home from hospital overnight.
Live updates
Dirty stethoscopes may be contributing to spread dangerous bugs around GP surgeries and hospital wards, according to a new study.
One stethoscope was found to be more contaminated with bacteria than the palm of a doctor's hand after being used to examine 71 patients.
Among the microbes spreading from patients was the potentially deadly superbug MRSA.
The stethoscope's diaphragm, the part of the instrument that is pressed onto a patient's skin, was more heavily contaminated than all parts of the doctor's hand, except the fingertips.
The study, published in the journal Mayo Clinic Proceedings, also found the stethoscope's tube was covered in more bugs than the back of the doctor's hand.
Poll: Checks will not tackle incompetent doctors
The head of the medical website doctors.net.uk, which conducted the survey, has said that the results show that many doctors see revalidation as an "administrative burden".
GPs and hospital doctors seek to uphold the highest possible standards in care, and their willingness to be totally frank about variations in quality demonstrates how keen they are to see continual monitoring and improvement.

However, while revalidation should help to address such concerns, there is widespread scepticism about its effectiveness.
Many hard-pressed doctors view it as yet another administrative burden. They do not see it as a safety net for identifying any doctors who are not fit to practise or as a benchmark for ensuring that all patients receive the highest possible levels of care and treatment.
– Dr Tim Ringrose, chief executive, doctors.net.uk
Advertisement
Poll: Checks will not tackle incompetent doctors
Revalidation is the current system used to check that licenced doctors are fit for the job.
It requires doctors to demonstrate on a regular basis - usually every five years - that they are up-to-date through appraisals with their employer.
Members of the public can give feed-back in patient questionnaires, which are taken into account in these appraisals.
Revalidation started in December 2012 and the majority of licensed doctors are expected to be revalidated by March 2016.
Poll: Checks will not tackle incompetent doctors
Out of some 4,600 hospital doctors:
53% disagreed that the current system of checks (known as revalidation) would help identify and deal with unfit doctors (22% agreed)
86% agreed there are variations in care and that "there are certain doctors that I would not want to treat friends and family" (3% disagreed)
38% said they did not agree that the benefits of revalidation would outweigh the admin time required for the process (18% agreed)
Out of some 1,000 GPs:
60% disagreed that revalidation would work (16% agreed)
67% agreed that there are certain doctors they would not want to treat friends and family (6% disagreed)
63% did not agree that the benefits of revalidation would outweigh the extra admin (15% agreed)
Poll: Checks will not tackle incompetent doctors
A survey of more than 5,600 doctors in the UK has found that only around one in five believe the current system of checks on incompetent colleagues, known as revalidation, is fit for purpose.
More: What is 'revalidation' and how does it work?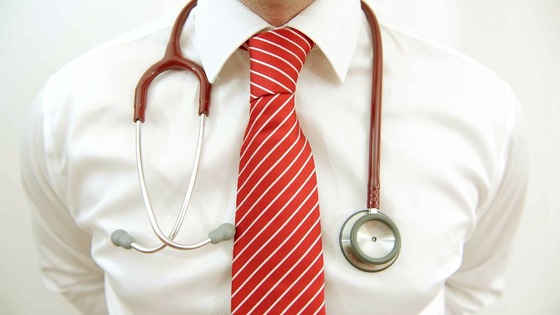 More than 80% of hospital doctors and 67% of GPs also pointed to variations in care, saying there are certain doctors they would not want to treat their friends and family.
The survey, by doctors.net.uk for the Press Association, was carried out among more than 4,600 hospital doctors and a further 1,000 GPs.
It was timed to coincide with the anniversary on Monday of the death of Harold Shipman, the doctor who killed between 215 and 260 people over a 23-year period.
Enfield Council today said it is to mount a legal challenge over the closure of A&E and maternity units at Chase Farm Hospital, north London.
Advertisement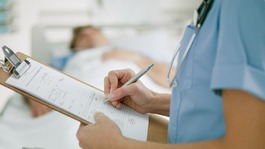 'Shortage' of nurses on wards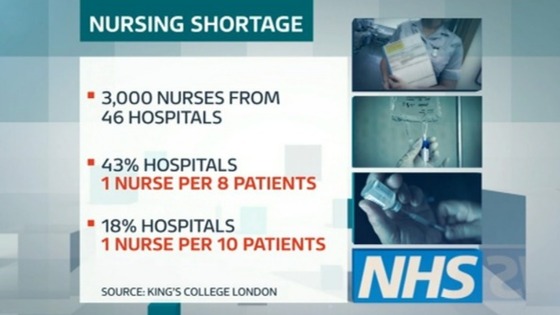 New research from King's College London claims almost half of all UK hospital wards are regularly understaffed.
Nursing leaders says it put patients at risk, especially the elderly.
'Shortage' of nurses on wards
The Chairman of the Health Select Committee, Stephen Dorrell, has called on the NHS to be more transparent and publish nursing ward staffing levels on a daily basis.
The Conservative MP said that the Stafford hospital scandal must be an "electric shock" that galvanises the NHS to become more open.
Read: Royal College of Nursing 'concerned' at nursing shortfall
'Shortage' of nurses on wards
We asked subscribers on the ITV News Facebook page their thoughts on nursing shortages in NHS hospitals and what experiences of patient care they have had.
I've just been in and had a major operation and the nurses were run ragged doing everything from changing beds to looking after me but I still got 100% care. I was lucky I was on a ward with only four beds.
– Maxine Creedon Barrett
I was at Queen Elizabeth Hospital in Woolwich last week and on the chemotherapy ward where they only had two staff, and were run ragged. The nursing staff work extremely hard and very long hours!
– Hayley Brown
There are times when you only have one staff nurse to look after a whole ward in hospital, with maybe only two other health care assistants!!!
– Tracy Carr Washenry

Read: Health Select Committee call for NHS to be more open after Stafford scandal
Load more updates
Back to top