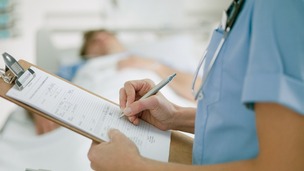 Nursing numbers 'should be checked daily', say agroup of cross-party MPs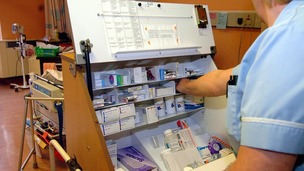 More than half of nurses think their ward or unit is dangerously understaffed, a Nursing Times survey revealed today.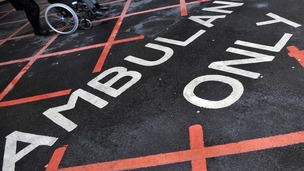 The NHS is looking into revelations that 8,000 patients a week, some elderly and vulnerable, are being sent home from hospital overnight.
Live updates
Demand on A&Es 'unsustainable'
David Prior, who was brought in to lead the Care Quality Commission in January after it faced criticism for failing to protect vulnerable patients, said that almost half of hospitals were now providing care which was either poor, or "not terribly" good.
He said the CQC had found 45 hospitals with problems dating back five years, and vowed that from now on regulators will take a "much clearer" approach in advising which hospitals should not be allowed to continue as they are.
We will be outside the system and the politics - we will have a huge role in the reconfiguration debate because we are independent.
Demand on A&Es 'unsustainable'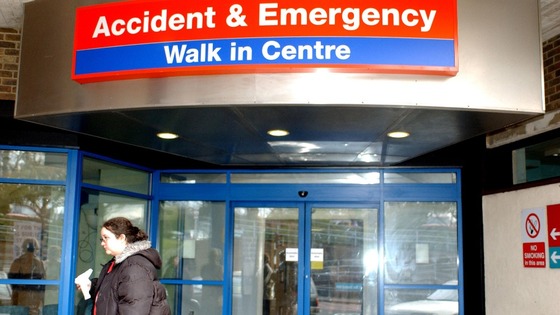 Demand on NHS accident and emergency departments is "out of control" and "totally unsustainable", the head of the health and social care regulator in England has warned.
David Prior, chairman of the Care Quality Commission (CQC), said there should be widespread closures of hospital beds and investment in community care to tackle the increasing burden on emergency care.
Mr Prior said that far too many patients were arriving at hospital as emergency cases, a crisis which could be averted by earlier intervention through care in the community.
Speaking a conference hosted by health think tank the King's Fund, Mr Prior said: "If we don't start closing acute beds, the system is going to fall over.
"Emergency admissions through Accident and Emergency are out of control in large parts of the country...That is totally unsustainable."
Advertisement
Foreign doctor language checks
Central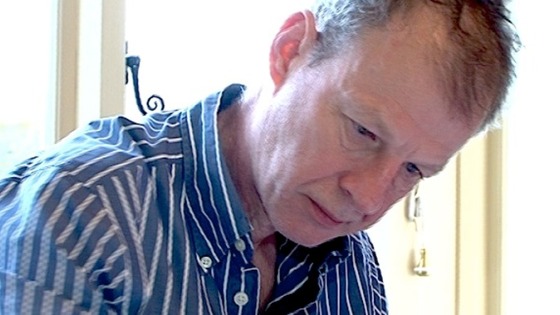 The son of a man who died from a fatal overdose given by a foreign doctor, has told ITV News that he welcomes new language measures.
Dr Stuart Gray's father died in 2008, after a German doctor – who had already failed an English test – gave him ten times the required amount of painkillers for kidney pain.
"It's common sense. This is five years too late, but at least action is now being taken," said Dr Stuart Gray.
Those coming to the UK from outside the EU already face strict language tests. However, new measures will mean all doctors wanting to practice in the UK will now need to pass a language assessment.
The new checks were announced after cases in which foreign doctors were said to have provided sub-standard care.
120,000 join the donor register
In the latest in ITV News' series of reports, From The Heart focuses on the extraordinary medical technology that keeps patients alive - while they wait for the heart transplant they so desperately need.
As ITV News' medical editor Lawrence McGinty reports from Papworth Hospital, the shortage of donors means that it is sometimes a long wait:
Hospital wards 'understaffed'
Royal College of Nursing (RCN) director Janet Davies told the BBC the findings were "very concerning but not surprising - we have been hearing about this for some time from nurses".
She added: "What we are finding is the pressures, particularly in hospitals and community areas, are getting greater as we have got more patients who are sicker coming through the system.
"We are seeing nursing posts frozen or cut in order to try and balance the books, it's obviously something we have been looking at for some time."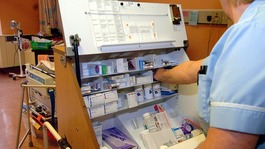 More than half of nurses think their ward or unit is dangerously understaffed, a Nursing Times survey revealed today.
Read the full story
Advertisement
Hospital wards 'understaffed'
A Department of Health statement has responded to today's Nursing Time survey and its findings that suggest more than half of nurses think their ward or unit is dangerously understaffed.
There are more clinical staff working in the NHS now than there were in May 2010, and nearly 2,500 new nurses started working in NHS in October 2012 alone.

Hospitals are in charge of setting staffing levels but nursing leaders have been clear that they should publish staffing details and the evidence to show the numbers are right and safe for the services they deliver.

We are working with the sector skills councils, unions and employers to develop minimum training standards and a new code of conduct for health support workers.
– Department of Health spokesperson
Hospital wards 'understaffed'
The majority of respondents to the Nursing Times survey also said the ratio of patients to each nurse at their hospitals could compromise patient care.
More than eight out of 10 respondents said staffing on general medical wards in an acute hospital was at a ratio of eight patients to one nurse, or more.
And of these nearly half (44%) said the ratio was 10 or more patients per nurse.
A ratio of eight or more patients per registered nurse is associated with patient care on a ward regularly being compromised by short staffing, according to the Royal College of Nursing (RCN).
Hospital wards 'understaffed'
More than half of nurses think their ward or unit is dangerously understaffed, a Nursing Times survey revealed today.
Nearly six out of 10 (57%) described their ward as sometimes or always "dangerously understaffed", the research showed.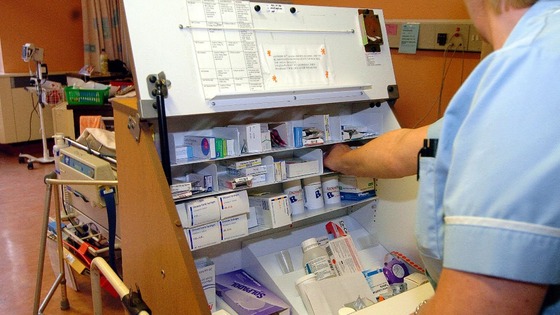 Over three quarters (76%) said they had witnessed "poor" care in their ward or unit over the past year - of which nearly 30% said they see poor care regularly.
Ahead of the the publication of the public inquiry report into deaths at Mid Staffordshire Hospital, the magazine polled 600 of its readers across a range of issues including staffing, patient safety and NHS culture.
Harry: 'I'm thrilled to be back'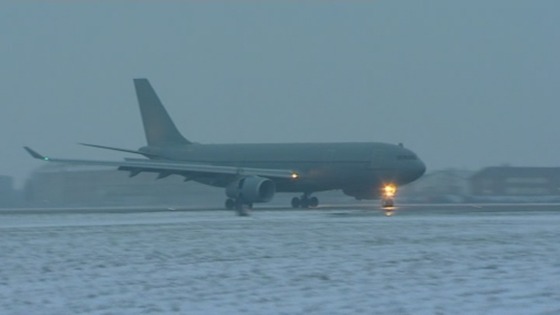 Prince Harry has arrived back in the UK after his tour of duty in Afghanistan.
The 28-year-old Apache co-pilot gunner left the war-torn country on Monday evening and has been on post-deployment "decompression" at a British military base, thought to be in Cyprus.
He landed at RAF Brize Norton in Oxfordshire and will now travel with his unit, 662 Squadron, 3 Regiment Army Air Corps, to their Suffolk headquarters.
Read more: Julie Etchingham's blog on why Harry is desperate to prove himself and is longing for Army life.
Load more updates
Back to top