White House to review Egypt aid
Human Rights Watch has accused Egyptian security forces of committing of the "most serious incident of mass unlawful killings in modern Egyptian history".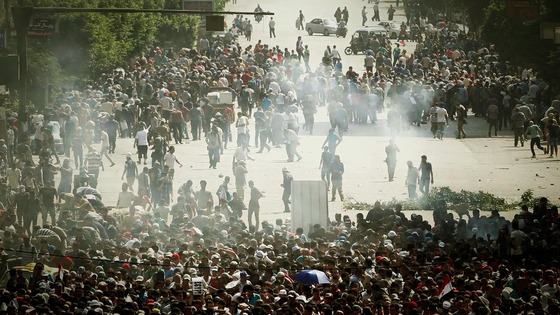 The group said the use of live ammunition to disperse several sit-ins last Wednesday was not justified by the nature of the demonstrations and was in contravention of international policing standards.
It also accuses security authorities of failing to provide a safe exit for those trying to leave the sit-ins and for those in need of medical attention.