The craze criticised as a celeb-backed publicity stunt has been hailed for funding landmark research in the study of motor neurone disease.
Read the full story ›
This summer's fundraising juggernaut, the ALS Ice Bucket challenge, has raised almost £7m in the fight against Motor Neurone Disease.
Read the full story ›
Advertisement
Kim Kardashian has finally taken part in the ice bucket challenge, weeks after being nominated by celebrity friends.
Read the full story ›
A man was injured after attempting the ice bucket challenge while riding his motorcycle.
The 19-year-old, from Shoreham, West Sussex, suffered minor cuts and bruises after his friend threw the bucket of icy water over him as he rode on August 27.
Police have called on people to complete the challenge in a safe and sensible manner.
"We ask that if people are going to complete it, they need to do so sensibly and safely," Sergeant Stewart Goodwin, from Sussex Police, said.
The theoretical physicist has become the latest big name to lend his support to the sub-zero charity challenge.
Read the full story ›
The Ice Bucket Challenge has extended its icy grip into the fictional world of superheroes.
Superman actor Henry Cavill took the challenge in all his spandex glory, accompanied by co-star Amy Adams, who plays Lois Lane .
Spoiler alert: Cavill got an extra five doses of freezing water because he is Superman.
Advertisement
The father of perhaps the most famous TV family of all time has taken part in the Ice Bucket Challenge craze that is sweeping the planet.
The Ice Bucket Challenge has raised at least £250,000 for the UK Motor Neurone Disease Association and a huge $62.5million (£37.7million) in the United States where it originated.
Teresina Bell's effort at the viral charity craze has become an internet hit for all the wrong reasons.
Read the full story ›
Matt Damon had an environmental response to the Ice Bucket Challenge after the Hollywood star was nominated by Ben Affleck and Jimmy Kimmel.
Read the full story ›
The First Minister of Scotland, Alex Salmond, has taken the Ice Bucket Challenge in response to an invitation from Alistair Darling.
In return, he nominated Prime Minister David Cameron remarking that he "saw him in a wetsuit the other day so I know he's got the equipment".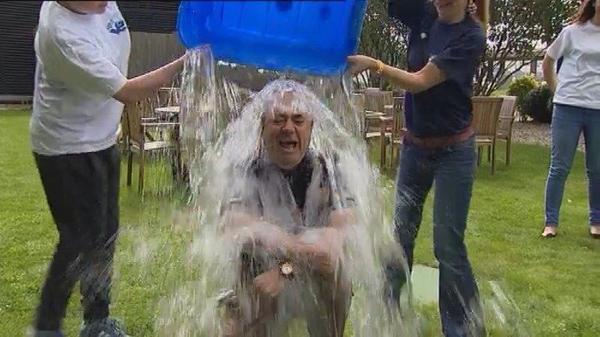 He was joined by the deputy leader of the Scottish National Party Nicola Sturgeon.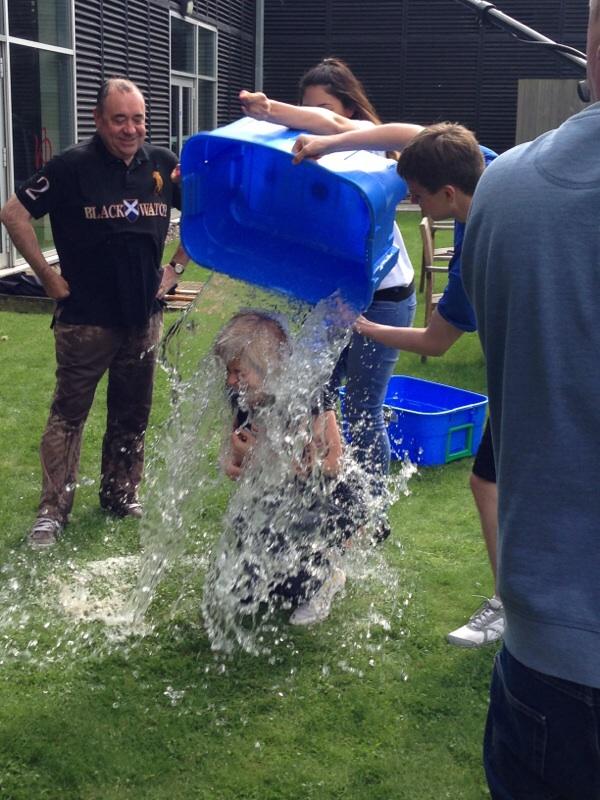 Load more updates