British homes could soon be powered by volcanoes in Iceland, as plans to build cables beneath the Norwegian Sea are due to be unveiled today
Read the full story ›
Holland lost ground in their bid to secure automatic qualification for Euro 2016 as they were beaten 1-0 by Group A leaders Iceland on Thursday after being reduced to 10 men in the first half.
Gylfi Sigurdsson scored the only goal of the game for Iceland from the penalty spot in the 51st minute after the hosts had Bruno Martins Indi sent off in the 33rd minute.
The defeat means Holland remain third in the group, eight points behind leaders Iceland and six adrift of second-placed Czech Republic, who beat Kazakhstan 2-1.
Advertisement
Four percent of Iceland's population join a Facebook page to persuade the government to take in more people escaping the Syrian conflict.
Read the full story ›
Hafthór Björnsson - who played 'The Mountain' in Game of Thrones has obliterated an ancient Viking weightlifting legend.
Read the full story ›
The burger is five and a half years old, but remains intact. You can watch its very slow decay on a live webcam.
Read the full story ›
Plumes of fire and gas are still spewing from the lava field at Holuhraun in Iceland.
The country's largest volcanic system has been hit by thousands of earthquakes recently, prompting fears of a major eruption.
Advertisement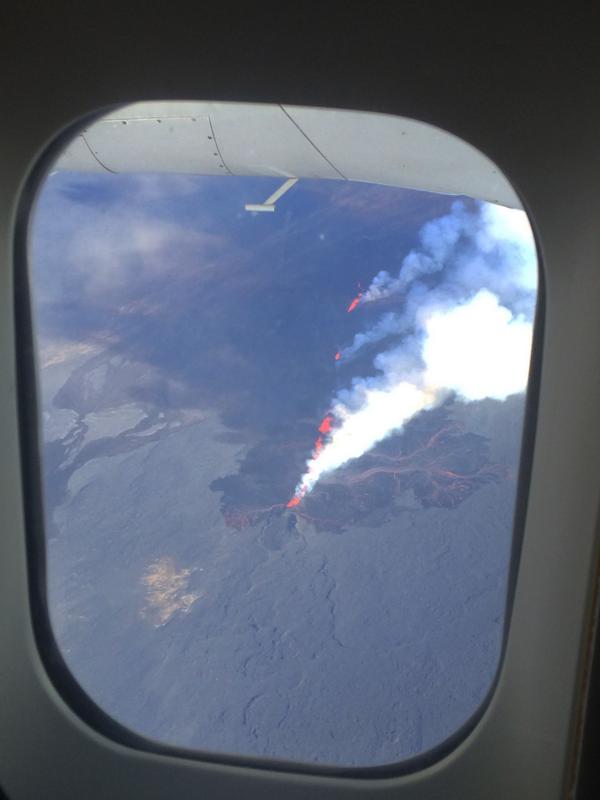 Seismic activity at the volcano in central Iceland has been increasing in recent years, prompting fears of a 'glacial outburst flood' and disruption to international aviation.
On Sunday, the country's Met Office raised the threat level to red - the maximum - before downgrading it to orange.
Iceland has cut its ash alert level for aviation to orange from red after raising it to the maximum level earlier in the day due to a fresh eruption from a fissure in the Bardarbunga volcano system.
"No ash has has been detected. The Aviation Color Code for Bardarbunga has therefore been reset to orange," the Meteorological Office said in a statement.
New eruptions in Iceland's Bardarbunga volcano system prompted authorities to raise the warning level for the risk of ash to aviation to the highest level of red.
The area has been hit by thousands of earthquakes over the last two weeks and scientists have been on high alert.
In 2010, an ash cloud from the Eyjafjallajokull volcano, in a different region of Iceland, closed much of Europe's air space for six days.
A 5.4 magnitude earthquake struck near the Icelandic volcano Bardabunga this morning, the Icelandic Met Office said.
Several tremors at the Bardabunga volcano over the past two weeks have prompted fears of a repeat of 2010 when the majority of airspace across Europe was closed for six days due to a volcanic eruption.
They earthquake is possibly related to subsidence of the volcano, the office said.
Load more updates