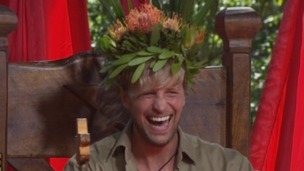 Westlife singer Kian Egan has been crowned king of the jungle on I'm A Celebrity...Get Me Out Of Here!.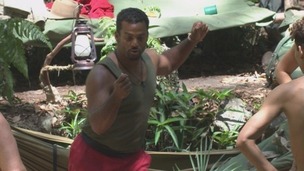 Alfonso has been holding out admirably, but he finally relented in last night's I'm A Celebrity and taught everyone the 'Carlton' dance.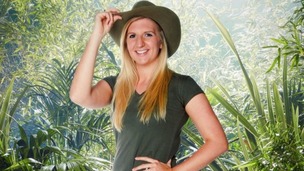 Olympic swimmer Rebecca Adlington put in a gold medal performance as she finally did her first Bush Tucker Trial in the jungle.
Live updates
Dorries' TV fees rules apology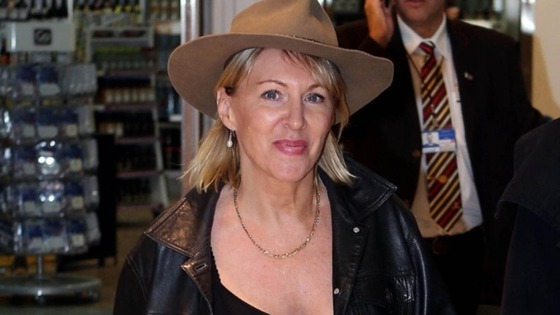 Conservative MP Nadine Dorries is set to apologise to the Commons this afternoon for not properly registering her fee for I'm A Celebrity.
Dorries' TV fees rules apology
Anglia
Tory MP Nadine Dorries should apologise to the Commons and properly register income from all her media work, a standards watchdog has recommended.
Standards Commissioner Kathryn Hudson found that the payments made to Ms Dorries as a result of her appearance on the show should have been declared.
The committee's report said: "Ms Dorries contended that such payments were made to a company, Averbrook Ltd, of which she is a director, and that she was not required to register income received by the company, but only any remuneration she drew from it.
We find it hard to believe she would have been invited to appear on I'm a Celebrity if she had not come to public prominence as a Member of the House.

It is clear that Ms Dorries's media work was remunerated, whether or not those payments were made to her or to her company.

We agree with the Commissioner that Ms Dorries should have registered payments for such media services even though those payments were made through Averbrook Ltd."
– Standards Committee

The report said that, while her media work may not have influenced her representation of her Mid Bedfordshire seat, it was "likely to have been linked to her work in the House".

You can read the report in full on the Standards Committee website.
Advertisement
Dorries' TV fees rules apology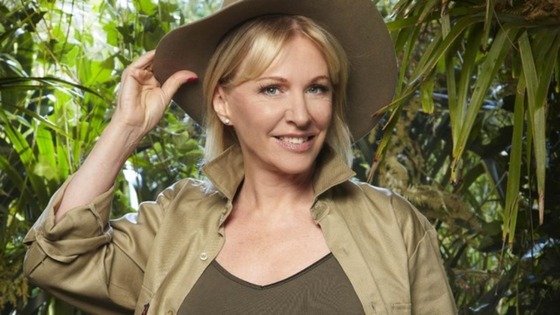 Tory MP Nadine Dorries should apologise to the House of Commons and register all her income from media work, a parliamentary standards watchdog has recommended following an investigation into her appearance on I'm a Celebrity ... Get Me Out of Here!
Ms Dorries refused to declare to the Parliamentary Commissioner for Standards how much she earned from the reality show because of a confidentiality agreement with ITV.
The House of Commons Standards Committee found Ms Dorries had failed to abide by the registrar's advice and had breached the code through her "attitude to the Commissioner's inquiries".
The committee recommended that Ms Dorries registers all payments in respect of her employment and "apologises to the House by way of a personal statement".
Classic sitcom Birds Of A Feather has a new face in the guise of former Busted member Matt Willis.
The show is being brought back to life by ITV more than a decade after it ended in 1998 on BBC1, reuniting Pauline Quirke with her screen sister Linda Robson.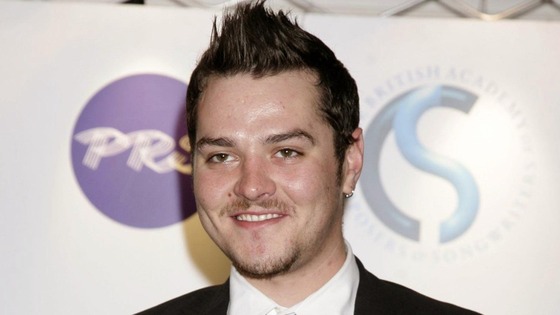 The former I'm A Celebrity ... Get Me Out Of Here! champion will play Robson's elder son Garthy when the sitcom returns to our screens next spring.
Find out more about the new series: Birds Of A Feather stars reunited for new ITV series
Pauline Quirke's real-life son will play his younger brother Travis, reprising the role he has been performing in a Birds Of The Feather live show which has toured the UK.
An excited Willis dubbed the role "just a dream job" and was gobsmacked to be working alongside the original cast: "I used to watch the show growing up so this is just a dream job. I can't believe I'll be working with Sharon, Tracey and Dorien."
Nadine Dorries who only had the Conservative whip restored last month after an unauthorised trip to the jungle for I'm A Celebrity... Get Me Out Of Here!, appears to have caught the reality television bug, after making a pitch to appear on the BBC's Strictly Come Dancing.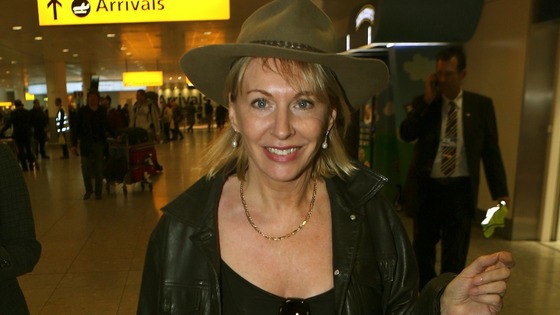 In an interview with Total Politics magazine, she said: "I definitely would do more reality stuff. My constituents absolutely love it, because they've got someone of their own, who they see in Tesco, on there... I'd love to do Strictly Come Dancing - who knows?"
Dorries faces 'Celebrity' probe
It is absolutely right that MPs have to publicise any additional income they receive for other work. It helps constituents to make an informed judgement about their MP's performance at election time.
Mid Bedfordshire residents already have the right to feel let down after Nadine Dorries abandoned them for the jungle - but if she has failed to be straight about what she was paid for the caper, that will only add insult to injury.

At a time when politicians are again in the spotlight over their outside interests, the public expect and deserve nothing less than complete transparency.
– Matthew Sinclair, chief executive of the TaxPayers' Alliance
Advertisement
Dorries faces 'Celebrity' probe
Mid Bedford MP Nadine Dorries has said defended her earnings record and said that she declares everything she earns as she faces a new probe in to her I'm A Celebrity... earnings.
Ms Dorries recently told the BBC's Sunday Politics programme she had not "personally" benefited from going into the jungle.
LABOUR MP John Mann reported me to Standards Commissioner for undeclared earnings. Anything I earn, I declare IMMEDIATELY.
If I haven't declared anything, it's because I haven't earnt anything. I must be the most hounded MP in parliament.
Dorries faces 'Celebrity' probe
Conservative backbencher Nadine Dorries has complained of being "hounded" after it emerged she faces fresh questions into whether she should have declared payment for appearing on I'm A Celebrity...Get Me Out of Here!
The Mid Bedfordshire MP controversially starred in the ITV show last autumn, but no fee has yet featured in the Commons register of financial interests.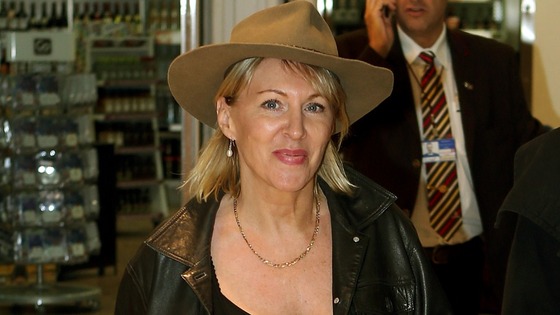 The MP is already under investigation by the Independent Parliamentary Standards Authority (Ipsa) over expenses allegations.
It emerged this evening that Commons standards commissioner Kathryn Hudson has accepted a complaint about whether she should have registered her I'm A Celebrity... income.
Nadine Dorries loses Tory whip
David Davis is hosting a 'return of the prodigal daughter party' on Monday. whips only allowed if accompanied by responsible adult.
Ofcom has launched an investigation into I'm A Celebrity ... Get Me Out Of Here! after the seven-year-old daughter of Eastenders star Charlie Brooks was involved in a stunt on the show.
Brooks, who was later crowned Queen of the Jungle, and darts player Eric Bristow were tasked with choosing between doors that either had a treat behind them or a "game over" sign.
What Brooks didn't know is that her daughter Kiki - who she had not seen for 18 days - was standing a few feet away from her behind one of the doors.
When the door with the "game over" sign was picked, Brooks returned to camp without being reunited.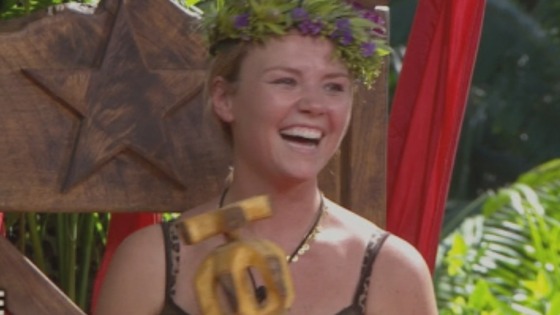 Television regulator Ofcom received 66 complaints, while Brooks later called it "heartbreaking".
She said, "I signed up for this show, but Kiki didn't. I didn't want her to be so upset. I had no idea this was happening. It was my lowest point".
Ofcom will investigate whether ITV took due care to protect Kiki's welfare and whether the potential for offence caused by scenes of Brooks appearing distressed following the stunt were justified by the context.
A spokesman for I'm a Celebrity said at the time that a senior producer had seen "Kiki afterwards and she was fine", adding, "Kiki and her grandma come to the jungle every day with the other friends and family, so the experience wasn't as out of the ordinary as it might look".
Load more updates
Back to top