Clegg pledges £1bn tax giveaway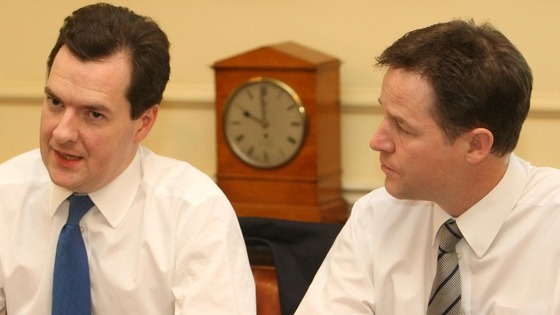 The Liberal Democrats want the coalition to raise the income tax threshold above £10,500 by 2015, which could effectively mean a £100-a-year tax cut to 24 million basic rate payers.
The move, which would take half a million people out of income tax altogether, would represent a £1 billion tax giveaway before the next general election.
The Lib Dems have already seen the coalition achieve their manifesto commitment to raise the personal allowance to £10,000 - which was finally reached in the last Budget in March.
Lib Dem leader Nick Clegg will write to party activists next week calling for a "workers' bonus" to reward voters for the financial sacrifices they have made during the years of austerity.