A man in India died after he fell into a hole and construction workers built a road over him, police said.
Read the full story ›
A British great-grandmother who died in a train crash in India was on a "once-in-a-lifetime holiday", her family said.
Joan Nichols, 71, from South Shields, and another British woman Loraine Toner, believed to be 60, were killed in the accident.
Mrs Nichol's husband, John, 72, survived the crash and has since been released from hospital.
Mrs Nichols's niece, Andrea Davison, told the BBC she was grandmother to five children and great-grandmother to two children.
She was also a volunteer for the Samaritans.
Advertisement
The boss of Great Rail Journeys tour company has said that two of its passengers will remain in hospital overnight.
Two of our passengers and our Tour Manager remain in hospital overnight, awaiting a full assessment tomorrow.

Some of our passengers have continued the tour to Shimla.

Tonight they will be met there by a Senior Manager from Great Rail Journeys' head office and tomorrow they will be met by a new Tour Manager, prior to continuing their trip.

The remaining passengers are in Chandigarh; they are meeting our senior company representatives at the moment.
– Great Rail Journeys CEO Peter Liney
He said the firm's own emergency response team from the UK is in Chandigarh.
A Briton who was on holiday to visit the Golden Triangle says he believes the train that derailed in northern India was travelling at twice the recommended speed.
In my opinion it was travelling far too fast for the journey. I have read that it should only be going at about 20-25kph. I think it was going around twice that speed.

There was a sudden crash going around the bend as the carriage left the rails...

It was as though in slow motion I could see the glass shattering along the carriage as it came towards my wife and I. She was almost thrown out but I grabbed her very quickly.
– Briton Steve Fraser
Both escaped with minor injuries.
Two women killed in a train crash in north India have been named as British tourists from the north of England.
Loraine Toner and Joan Nickolas, both 60, were identified by local media as being the victims of the accident, quoting Inspector General of Police (Railway) Zahoor Zaidi.
They were killed when a tourist train came off the tracks yesterday as it travelled from Kalka to the Himalayan town of Shimla as part of an organised tour.
Three people today remained in hospital being treated for their injuries.
There were 36 passengers plus their tour manager on the service, which was being operated by York-based company Great Rail Journeys.
Company chief executive Peter Liney said the women's families had been informed.
The remaining passengers are safe in the hotel in Chandigarh and are awaiting the arrival of Great Rail Journeys' emergency response team, led by our director Julian Appleyard and accompanied by an expert counsellor.

On site there continues to be a team of our representative's local staff who are there to give whatever aid and assistance they can.

The families of those who were fatally injured have been informed.

We are working with the FCO to assist their relatives in travelling to India as soon as possible.
– Peter Liney, Great Rail Journeys
The cause of the derailment is not yet known.
The two women killed in a train derailment in India were travelling as part of an escorted tour with York-based Great Rail Journeys, the company has confirmed.
There were 37 people with the tour on the train, which had been chartered by the company for the trip. One of those was a tour manager with the company.
Peter Liney, Great Rail Journeys' chief executive, said: "Two passengers and the tour manager have been admitted [to hospital] overnight; we do not believe their injuries are life-threatening. All other passengers have now been transferred to a hotel."
He said the company was working with the Foreign and Commonwealth Office to assist the relatives of the two women who had been killed.
Advertisement
The Minister for Asia, Hugo Swire, has offered his condolences after two British women were killed following a train derailment in India.
In a statement, Mr Swire, said: "I am deeply saddened that two British nationals have been killed and many others injured in a train accident in Northern India. My thoughts are with their family and friends at this difficult time.
"Teams from the British High Commission in New Delhi and Deputy High Commission in Chandigarh are on their way to the area to help all those affected."
Pictures have emerged from the scene of a derailed train in northern India, where it is believed two British women died.
The Foreign Office has confirmed it is "urgently" looking into reports that British nationals had been involved in the crash, which happened in Near Parwanu, Himachal Pradesh, in Haryana.
A number of others were hurt.
Read: Two British women 'killed when train derailed in India'
Two British women have reportedly been killed after a train derailed in northern India.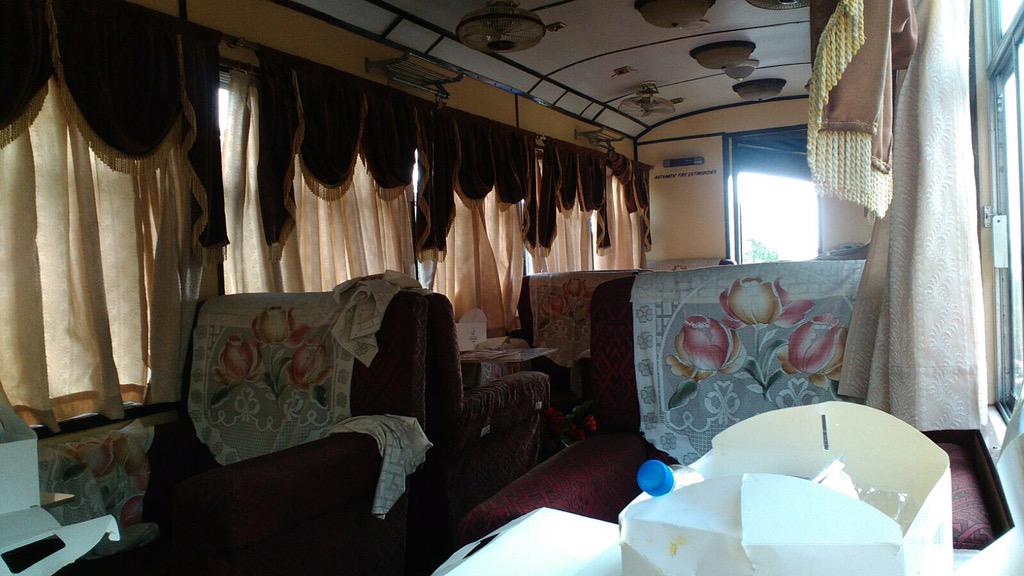 The British nationals, believed to have been tourists, were on a nine-car toy train travelling to the Himalayan town of Shimla when it came off the tracks in Haryana.
A number of others are believed to have been taken to hospital for treatment to injuries sustained in the crash.
The Foreign Office said it is "urgently" looking into the reports.
Following a train crash in Haryana, we are urgently looking into reports of British nationals affected and stand ready to provide consular support.
– Foreign Office spokesman
At least 44 people were killed and dozens more injured when a cooking gas cylinder exploded in a restaurant in central India, local police have said.
The cylinder blew up and set fire to explosives being stored nearby, police said, causing a further blast which ripped through an eating house in the town of Petlawad, Madhya Pradesh state, around 500 miles south of New Delhi.
The restaurant - which was near an area which stored gelatine sticks used at construction sites - had been packed with people eating breakfast when the explosion happened.
At least 44 bodies had been pulled from the rubble so far, police inspector B.L. Gaur said.
Another 60 people were treated for injuries after the force of the blast caused the roof to cave in.
Load more updates