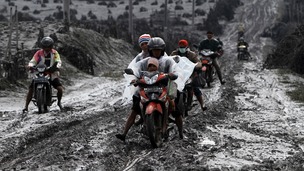 Villagers in Indonesia's North Sumatra province have fled a landscape drained of colour after ash spewed from a local volcano.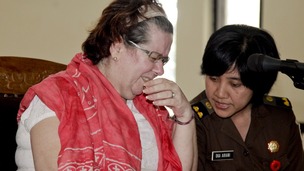 British grandmother Lindsay Sandiford remains in a hot, cramped cell in an infamous Indonesian prison after losing a court appeal.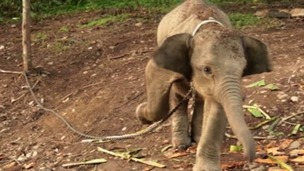 Demand for palm oil, found in hundreds of UK food products, is fueling large-scale deforestation of areas where endangered elephants live.
Live updates
Haze still polluting Singapore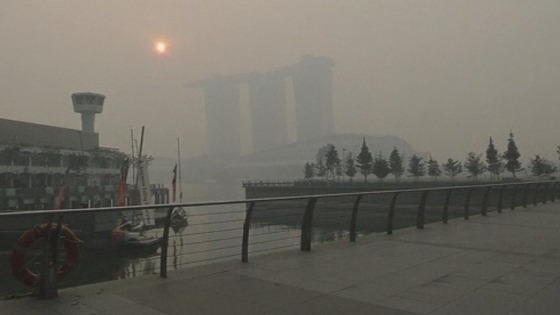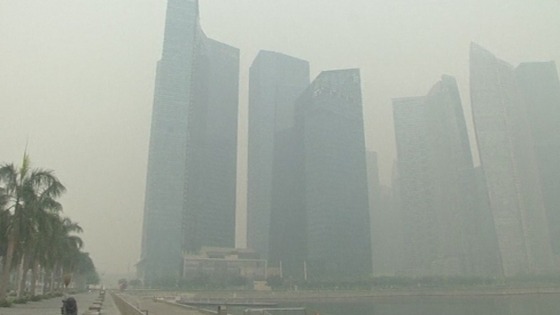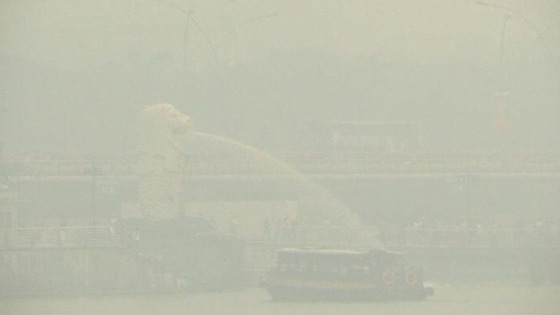 Haze still polluting Singapore
Firefighters are continuing to tackle forest fires in Indonesia that have led to a thick haze in some cities as well as Singapore and parts of Malaysia.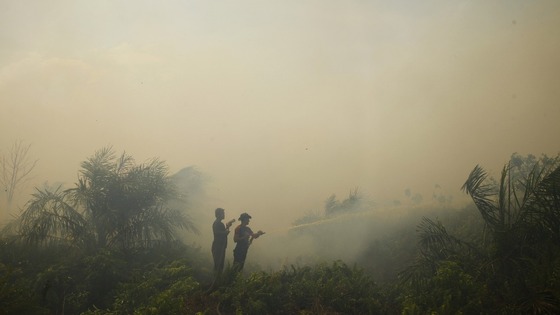 Hospitals in Dumai and Bengkalis in Indonesia's Riau province have recorded increases in cases of asthma, lung, eye and skin problems, health official Arifin Zainal told Reuters.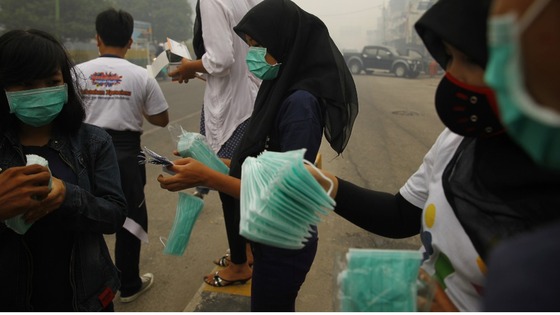 Free face masks are being distributed and authorities have advised residents to stay indoors with their windows shut.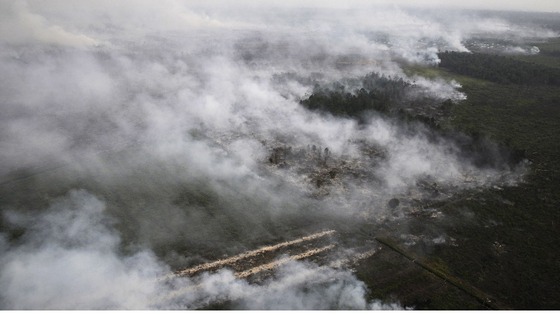 Advertisement
Haze still polluting Singapore
Air pollution levels in Singapore have soared to a 16-year record high for a third consecutive day, as a smoky haze from forest fires in Indonesia shrouds the city state.
Its main air pollution index hit a measurement of 401 at midday, which is classified as "hazardous" and can aggravate respiratory ailments, the Associated Press reports.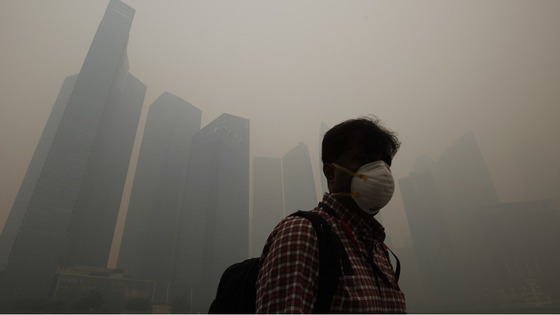 Indonesia's Environment Minister met with Singapore's Environment and Water Resources Minister today to discuss solutions and efforts to mitigate the impact of the fires.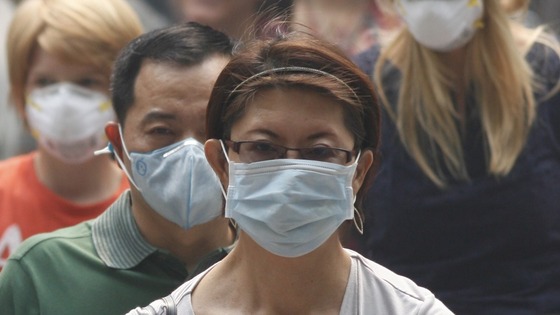 The haze is a recurring problem as a result of forest fires in the dry season, some of which are deliberately started to clear land for cultivation.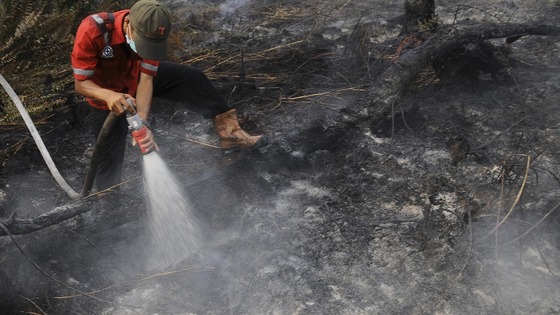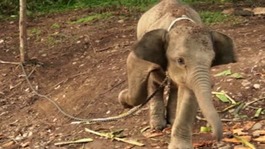 Demand for palm oil, found in hundreds of UK food products, is fueling large-scale deforestation of areas where endangered elephants live.
Read the full story
Elephant deforestation threats
The Sumatran elephant, one of the smallest of the Asian elephants, is the most endangered elephant in the world. Currently there are between 2,400 and 2,800 left, making the species "critically endangered", according to Elephant Family.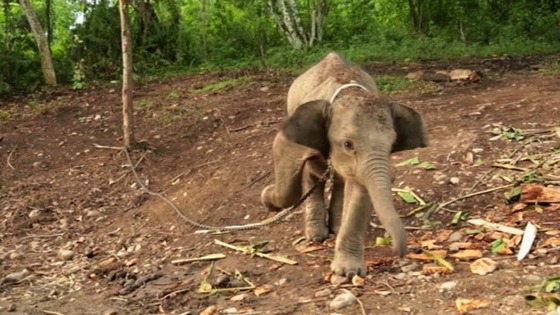 Like all Asian elephants, the Sumatran elephant is threatened by poaching and habitat loss, caused by increasing demand for palm oil: Across Indonesia hundreds of thousands of acres of tropical rainforests and peatlands have been destroyed to make way for plantations.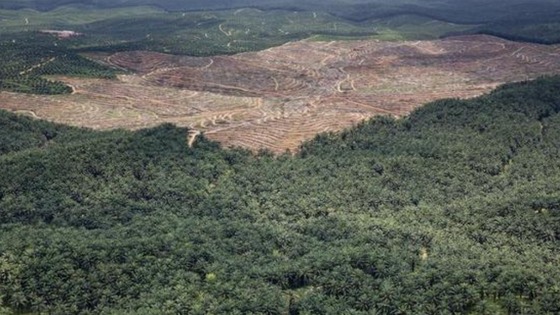 Environmentalists and scientists say that 65% of Aceh's forest needs protected to save the Sumatran elephant, and the government's current plan would only allow for 45% to be protected - a difference of way over a million hectares.
Watch: New law could leave Sumatran elephants homeless
More: Ecologist Film Unit
Elephant deforestation threats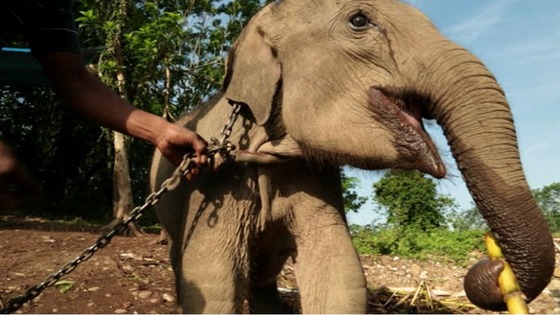 UK elephant conservation charity, Elephant Family, have launched a campaign to rescue baby elephant Raja, captured by villagers in Indonesia a few weeks ago.
Watch: New law could leave Sumatran elephants homeless
Villagers are holding the baby elephant to ransom to ask their government to protect them from the fallout of the startling loss of habitat rapid deforestation is creating. As Jo Cary-Elwes from Elephant Family explains:
"The status of the Sumatran elephant was changed to "critically endangered" at the end of 2011, meaning they are in imminent danger of extinction. 85% of their habitat is located outside of protected areas and is constantly vulnerable to conversion.
"Forest conversion (for things like palm oil and paper pulp) results in conflict with humans: Stressed and starving herds are fleeing from the chainsaws in search of safety and food, as the elephants walk through farmland they destroy people's crops and livelihoods."
Read: Elephants 'forced into villages by deforestation'
Advertisement
Elephant deforestation threats
In the UK, most major food manufacturers use palm oil, normally labelled as "vegetable oil."
43 of the 100 most popular products in our supermarket shelves contain palm oil, according to Greenpeace. It is commonly found in the following:
Biscuits
Peanut butter
Cereals
Chocolate
Palm oil is also used in household objects, including:
Lipstick
Laundry detergent
Body lotion
Elephant deforestation threats
Demand for palm oil - a substance found in many everyday products - is threatening some of the world's most endangered species.
The rapid expansion of palm oil plantations in Indonesia has already led to the clearance of large tracts of rainforest, driving out animals like tigers, orangutans and Sumatran elephants.
Campaigners fear a new law may soon be passed which would open up another area the size of Yorkshire to the diggers.
ITV News' Science Editor Lawrence McGinty reports: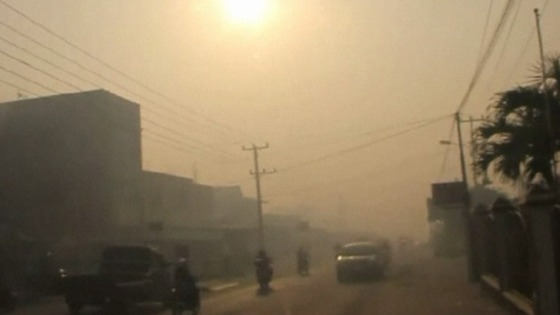 A haze is blanketing Singapore after fires in Indonesia, which could persist for weeks or even longer, according to the Prime Minister.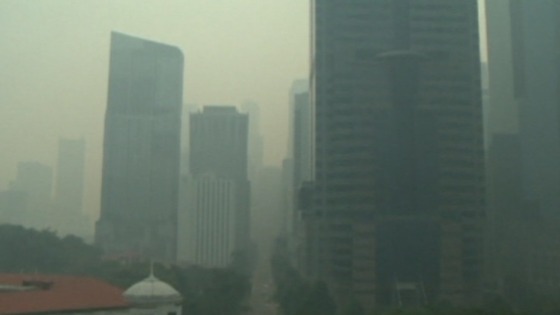 Lee Hsien Loong warned of consequences if Singapore-linked companies were found responsible for the burning.
The illegal burning of forests and other land on Indonesia's Sumatra island, to the west of Singapore, to clear space for palm oil plantations is a chronic problem, particularly during the June to September dry season.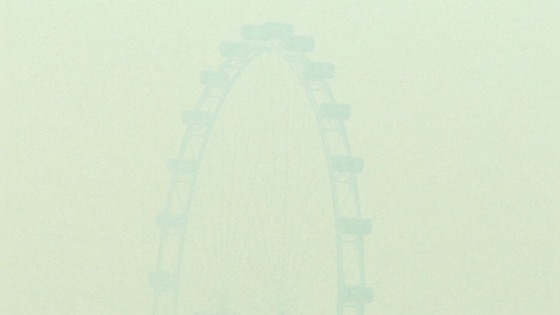 At 1 pm local time yesterday, Singapore's pollution standards index (PSI) soared to a new high of 371, indicating air quality was "hazardous".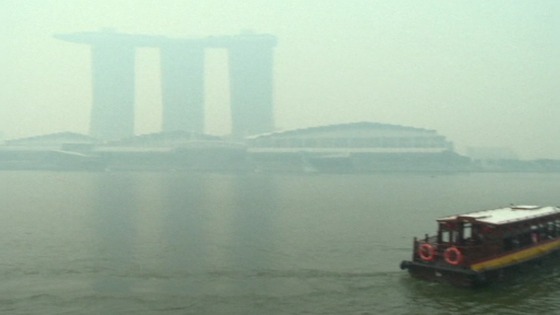 Elephant deforestation threats
Critically endangered wild Sumatran elephants are being forced into villages as their forests are destroyed to make way for palm oil plantations, according to environment campaigners.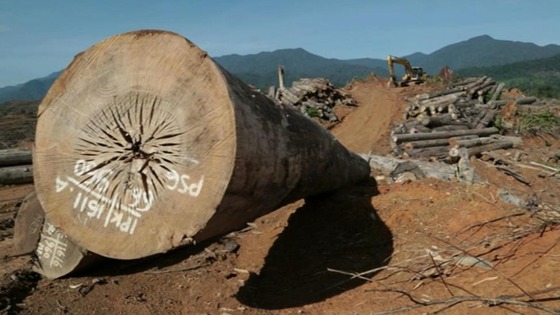 As forests shrink, elephants are increasingly close to fields and cultivated land - instead of eating the produce of the forests they increasingly eat and destroy crops grow by local small-scale farmers.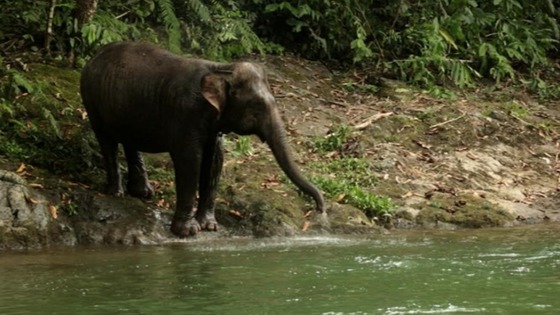 This generates conflict with humans that often results in poisoning or capture for the elephants.
Load more updates
Back to top