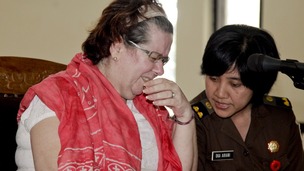 British grandmother Lindsay Sandiford remains in a hot, cramped cell in an infamous Indonesian prison after losing a court appeal.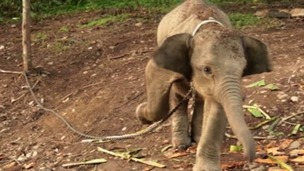 Demand for palm oil, found in hundreds of UK food products, is fueling large-scale deforestation of areas where endangered elephants live.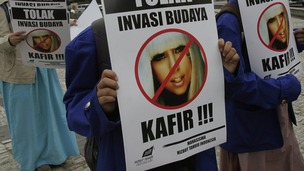 Promoters in Indonesia say Lady Gaga's Jakarta concert has been cancelled because of security concerns after protests from religious groups.
Live updates
Briton 'poison gin' death
Reports in The Telegraph and The Mirror said that within days of drinking the methanol a woman, reported as reports as Cheznye Emmons, complained that she had lost her sight.
She went through the jungle to the nearest eye clinic, and was referred to a hospital in Sumatra, where she was placed in an induced coma.
Her parents flew to her bedside and made the decision to turn off her life support machine.
Indonesia has an alcohol tax of more than 200% on some products, which leads locals to brew their own home-made spirits.Methanol is a by-product of poor distillation techniques.
Briton 'poison gin' death
A Briton has died after reportedly drinking poisoned alcohol during a trek in the Indonesian jungle.
The woman, named in reports as Cheznye Emmons, is said to have fallen ill after drinking from a bottle labelled "gin" bought from a local shop.
We can confirm the death of a British national in Indonesia and we are providing consular assistance to the family at this difficult time."
– Foreign Office spokesman

Two other travellers also had health problems after consuming the drink, which turned out to be filled with methanol, which is poisonous and causes kidney failure, blindness, seizures and death.
Advertisement
An earthquake measuring 7.2 magnitude has struck Irian Jaya, Indonesia, according to Reuters.
A British man, believed to working as a teacher in the Indonesian capital, Jakarta, has been arrested on drug charges. Local reports suggest he was caught in possession of Hashish, which can lead to a 20 year jail sentence.
A spokesman for the British Embassy in Indonesia told ITV News:
We are aware of an arrest of a British national in Jakarta and have offered consular assistance.
Two people have been taken to hospital in Indonesia after a giant Komodo dragon wandered into their office and attacked them.
The six foot-long animal walked into the office at the Komodo National Park and attacked a park ranger, before attacking another park employee who came to help him.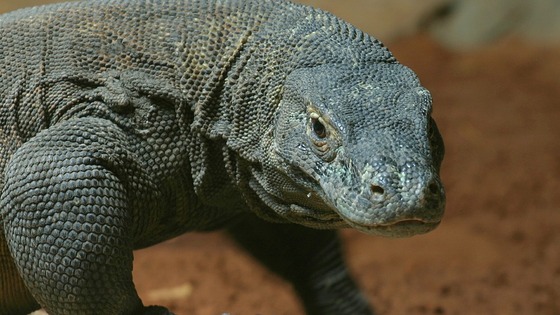 Both were badly bitten and were evacuated to a hospital on Bali Island, a park official said.
Endangered Komodo dragons can grow longer than 10 feet and their bite is venomous. Fewer than 4,000 are believed to be alive.
A mob of wild monkeys went on a rampage in a village in eastern Indonesia, entering houses and attacking residents.
According to Ambo Ella, a spokesman for the Sidendeng Rappang District, around ten monkeys were involved in the attack in Toddang Pulu village.
He added that a 16-year-old boy is currently being treated in hospital, after being badly bitten in the attack. It is unclear why the monkeys attacked, authorities have launched an investigation.
Advertisement
Brit facing firing squad appeals
Capital punishment is a controversial subject in Indonesia where Lindsay Sandiford has been sentenced to death for smuggling cocaine, ABC's Indonesia Correspondent George Roberts told Daybreak.
The silent majority support the sentence, but judging by its record so far the Indonesian government is very reluctant to execute foreigners.
First, Mr Roberts was asked whether Sandiford's case was getting much coverage in the local press:
Bali Brit gran 'faces 15 years'
A court in Indonesia has sentenced a British man to four years in jail for possessing drugs. 40-year-old Paul Beales also faced a further charge of selling them.
But because Beales was not considered the main player in the case, he escaped the death penalty.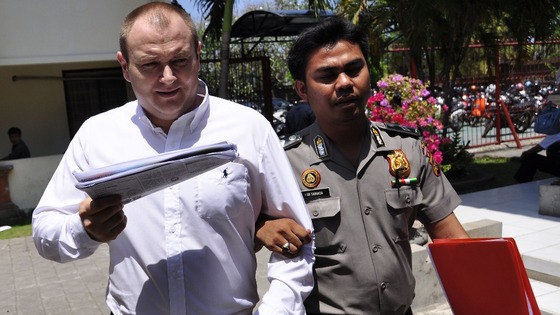 Beales was arrested in May this year, along with three other Britons - Lindsay Sandiford, Rachel Dougall and Julian Ponder - after authorities found nearly five kilogrammes of cocaine inside the lining of a suitcase which arrived at Bali's Ngurah Rai airport from Bangkok.
But the court cleared him of those charges.
A 7.2 magnitude earthquake has struck North West Indonesia, Reuters reports.
The earthquake hit the country near the Tanimbar Islands.
Indonesian President's UK Visit
The president of Indonesia was given a ceremonial welcome at Horse Guards Parade in London this morning.
Load more updates
Back to top