Facebook and Instagram have denied their services were hacked today, blaming a 40-minute outage on "a change that affected our configuration systems".
It comes hacker group Lizard Squad claimed responsibility for the outages which left users unable to log into the sites earlier today.
A spokesman for Facebook, which owns Instagram, said: "Earlier today many people had trouble accessing Facebook and Instagram.
"This was not the result of a third party attack but instead occurred after we introduced a change that affected our configuration systems.
"We moved quickly to fix the problem, and both services are back to 100% for everyone."
Hacker group Lizard Squad have claimed to be behind the outage at Facebook and Instagram.
They have previously claimed responsibility for cyber attacks on the Playstation Network and Xbox Live services and most recently theMalaysia Airlines website.
Advertisement
Facebook and Instagram appear to be back online after both sites suffered outages.
Users had taken to Twitter to report issues logging onto their profiles with others, such as Rosenberg Police in the US, taking the outage in good humour.
Instagram had also reported having problems but was also back online.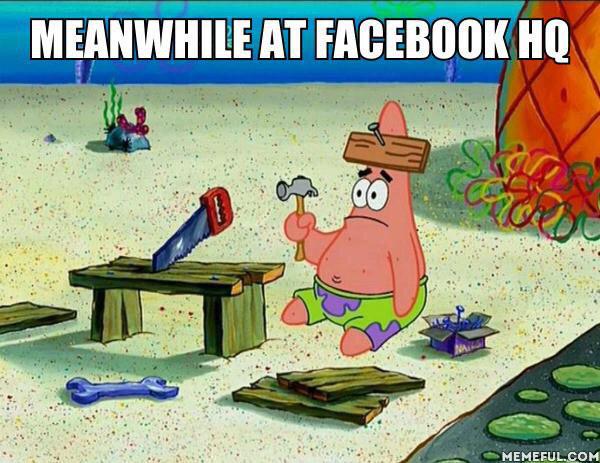 Instagram has said it is aware of an issue that has caused its site to go offline, saying it is working to fix the problem.
We're aware of an outage affecting Instagram and are working on a fix. Thank you for your patience.
Social network sites Facebook and Instagram appear to be down.
People took to Twitter to report issues logging on to their profiles.
Is Facebook down for everyone else or just me?
Facebook is down. I'm currently standing outside on the sidewalk offering pics of my breakfast & cat to anyone walking past. #facebookdown
Liverpool striker Mario Balotelli has been fined £25,000, suspended for a match and ordered to attend an "education programme" by the FA as punishment for an Instagram post that provoked claims of racism and anti-semitism.
Balotelli admitted breaching FA rules after apologising for re-posting an image from the computer game 'Super Mario' on his Instagram page which included the comment "jumps like a black man and grabs coins like a Jew".
The Football Association confirmed the punishment, announcing:
Following an Independent Regulatory Commission hearing today, Mario Balotelli has been fined £25,000, suspended for one-match with immediate effect, subject to any appeal, and warned as to his future conduct after he admitted breaching FA Rules in relation to social media.

The charge was that an image the Liverpool player posted on social media was abusive and/or insulting and/or improper, contrary to FA Rule E3(1).

Furthermore, the posting was considered to be an "Aggravated Breach" as defined in FA Rule E3(2) in that it included a reference to ethnic origin and/or colour and/or race and/or nationality and/or religion or belief.

Mr Balotelli has also been ordered to attend an education programme.
– Football Association
Advertisement
Mario Balotelli could be facing an FA investigation over posts on social media which provoked claims of racism and anti-semitism.
Read the full story ›
Photo-sharing site Instagram briefly went down today.
An "Internal Server Error" message appeared when users attempted to access their accounts.
A source from Facebook, who own Instagram, confirmed to ITV News that the network was temporarily down for a short period but is now available.
Hollywood actor James Franco has admitted "bad judgement" after a 17-year-old Scottish girl published flirtatious messages he sent to her.
Read the full story ›
Mr Welby, who has more than 48,000 followers on Twitter, joined Instagram in October in his drive to spread the Christian message to the app's 150 million users worldwide.
In his Christmas message, the Archbishop says: "Christmas means that, through Jesus, God shows unconditionally that he loves us. I pray that he gives you a very blessed Christmas."
The video, posted on Lambeth Palace's Instagram account, is also being tweeted by the Archbishop and through the Lambeth Palace Twitter page, lambethpalace.
Load more updates