He said people always ask him about the toilet facilities, adding that 85% of the astronauts' urine is recycled.
Read the full story ›
The British astronaut said he believed another manned mission to the Moon would happen in his lifetime - and he hoped to be part of it.
Read the full story ›
Advertisement
Major Tim Peake will leave the International Space Station on Saturday and board the Soyuz Capsule to begin his three hour return to Earth.
Read the full story ›
Tim Peake may have been on a space walk and stared into the vastness of space, but the British astronaut just really misses the rain.
Read the full story ›
"Hopefully I've been able to inspire some kids to look at space and science in a different way", he said.
Read the full story ›
UK astronaut Tim Peake will take control of a robot in Stevenage from the confines of the International Space Station, later today.
Read the full story ›
Advertisement
Three astronauts who have spent a year aboard the International Space Station have landed safely back on Earth.
The trio were part of an experiment to measure the impact of lengthy periods in zero gravity on the human body, as part of preparations for future space travel.
The landing took place in a steppe near the city of Zhezkazgan in Kazakhstan at 10:26am local time (4.26am GMT), Nasa reported. A search and rescue team has located the capsule.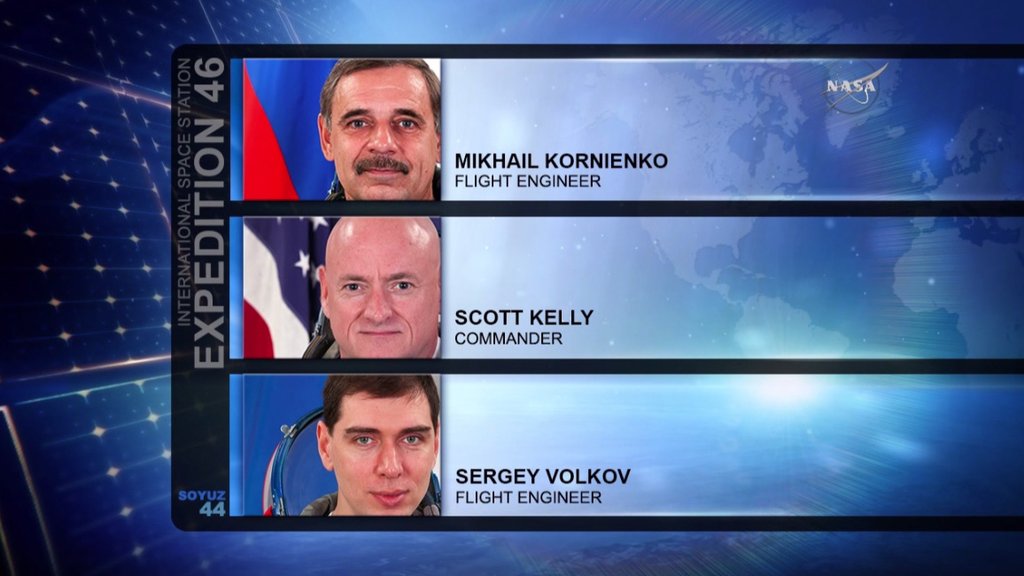 American astronaut Scott Kelly is returning to Earth on Tuesday after spending nearly a year on the International Space Station.
Read the full story ›
Load more updates