A veteran Russian cosmonaut and two International Space Station crewmates have returned safely to Earth after over five months in orbit.
A Soyuz capsule carrying Maxim Suraev of the Russian space agency, who was commander of the station during the mission, climbed into the Soyuz craft with NASA astronaut Reid Wiseman and German flight engineer Alexander Gerst from the European Space Agency, and landed safely in an icy Kazakhstan.
Astronauts filmed the incredible video by putting a Go Pro camera inside a floating ball of water on the ISS.
Read the full story ›
Advertisement
Astronaut Alexander Gerst has shared incredible pictures of Hurricane Gonzalo as the huge storm bears down on Bermuda.
The powerful Category 3 storm could raise coastal seas as much as 10 feet (3 metres).
Gonzalo has already begun to pound Bermuda with wind and heavy surf, bearing down on the tiny British territory.
The storm was centered about 100 miles (165 kilometres) south-southwest of Bermuda this afternoon with top sustained winds of 125 mph (205 kph), according to the US National Hurricane Centre in Miami.
Gonzalo's eye is expected to pass close enough to be considered a direct hit.
The first Russian female to work on board the International Space Station has safely docked with the rest of her crew.
A Russian Soyuz rocket safely docked with the ISS after launching from Baikonur Cosmodrome in Kazakhstan earlier, despite a technical problem with one of the craft's solar panels.
Elena Serova, a 38-year-old trained as space industry engineer, was only the fourth Russian woman in history to fly into space. She will also be the first Russian woman to work aboard the ISS, whose first component was launched in 1998.
After seven years of hard training as a cosmonaut, Serova said in an interview that she had long dreamed about proving that Russian women are able to return to space flights.
Her predecessor, Elena Kondakova, made her second - and last - flight to the Russian space station Mir in 1997 as part of a NASA space shuttle crew.
A US-Russian space crew has blasted off successfully for the International Space Station.
The Russian Soyuz spacecraft lifted off as scheduled from the Russian-leased Baikonur launch facility in Kazakhstan. It was carrying Nasa astronaut Barry Wilmore along with Russians Alexander Samokutyaev and Elena Serova for a six-month stint at the station.
Ms Serova is the first Russian woman to fly to space since 1997, and the fourth woman in the history of the Soviet and Russian space programmes. Valentina Tereshkova became the first woman in space in 1963.
An American astronaut has shared videos capturing the breathtaking views of Earth from space.
International Space Station flight engineer Reid Wiseman has been posting timelapse videos taken from aboard the station.
Take a look yourself.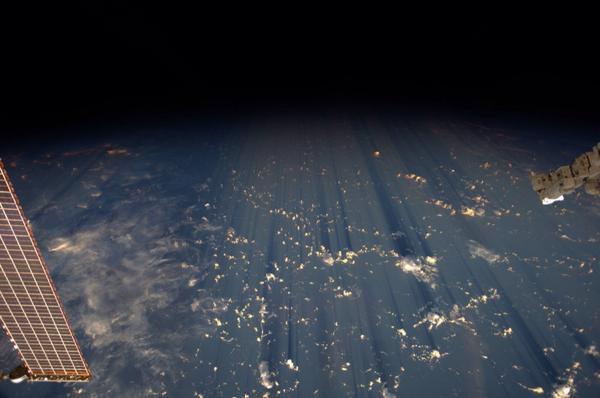 Advertisement
American astronaut Reid Wiseman has tweeted a photo of the UK as seen from the International Space station.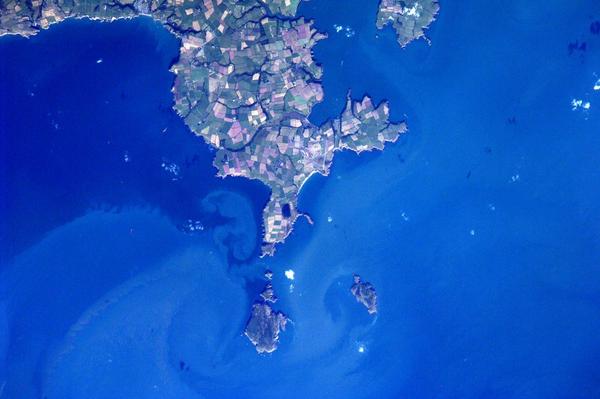 The snapshot shows part of southern Wales near Dale in Pembrokeshire, although the American flight engineer, who has been on the ISS since late May, claims it is a picture of England.
Nasa astronaut Reid Wiseman took this picture from the International Space Station of Super Typhoon Neoguri as it headed towards Japan: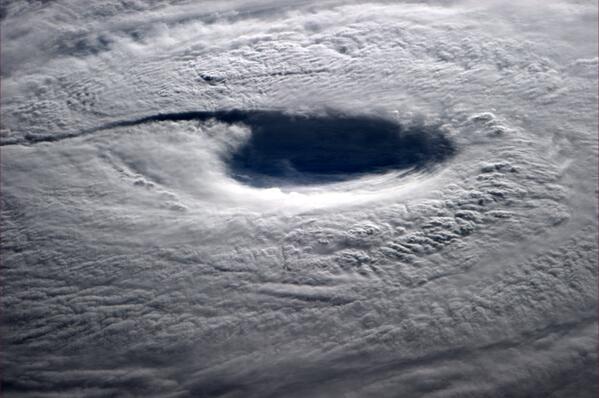 The International Space Station crew have got into the World Cup spirit, by holding a zero gravity kick-about 155 miles above the Earths surface.
Commander Steve Swanson along with astronauts Reid Wiseman and Alexander Gerst are seen volleying and saving the ball in their living quarters to show their support.
The video obtained from NASA TV contains no sound.
NASA astronaut Rick Mastracchio took a break from orbiting the globe on the International Space Station to deliver an address to students graduating from his former place of study, Connecticut University.
Mr Mastracchio hovered between two space suits and spun upside down several times during the pre-recorded address for the 400 graduates and a crowd of about 5,000 at the university.
Mr Mastracchio is an active Twitter user, and has posted out-of-this-world selfies while carrying out work on the space station.
Load more updates