A Soyuz capsule carrying two Russians and a US astronaut landed in Kazakhstan after six months on the International Space Station (ISS).
Read the full story ›
Experts think the British soprano and space tourist may face a few gravitational challenges while trying to sing an operatic song in orbit.
Read the full story ›
Advertisement
Nasa has launched a series of experiments aboard the International Space Station in a pioneering bid to find a cure for Alzheimer's disease.
Read the full story ›
NASA has released stunning video of the northern lights being chased away by the dawn.
Read the full story ›
A Nasa statement has said that the crew on board the International Space Station (ISS) is safe and that an ammonia leak is possible but not certain.
The official said the crew had evacuated to one section of the ISS after they observed an increase in water loop pressure and then cabin pressure.
This could indicate an ammonia leak, but this is a "worst case scenario", hence the precautionary evacuation.
The statement said that the alert could also have been caused by a "faulty sensor or by a problem in a computer relay box".
Astronauts have been evacuated from the US section of the International Space Station due to an ammonia leak, it has been reported.
The evacuation was reportedly ordered due to a leak of "harmful substances" from the cooling system.
All six members of crew, which includes three Russian astronauts, two American and one Italian, are now holed up in the Russian section of the station.
Russian news agencies report the situation is now under control.
Advertisement
The six astronauts aboard the International Space Station have been celebrating Christmas while orbiting the Earth.
In Europe you can see us #ISS tonight at 18:20 CET/17:20 GMT.Look up & you might see Santa as well: we are prepared:) http://t.co/lwOK3ufzOW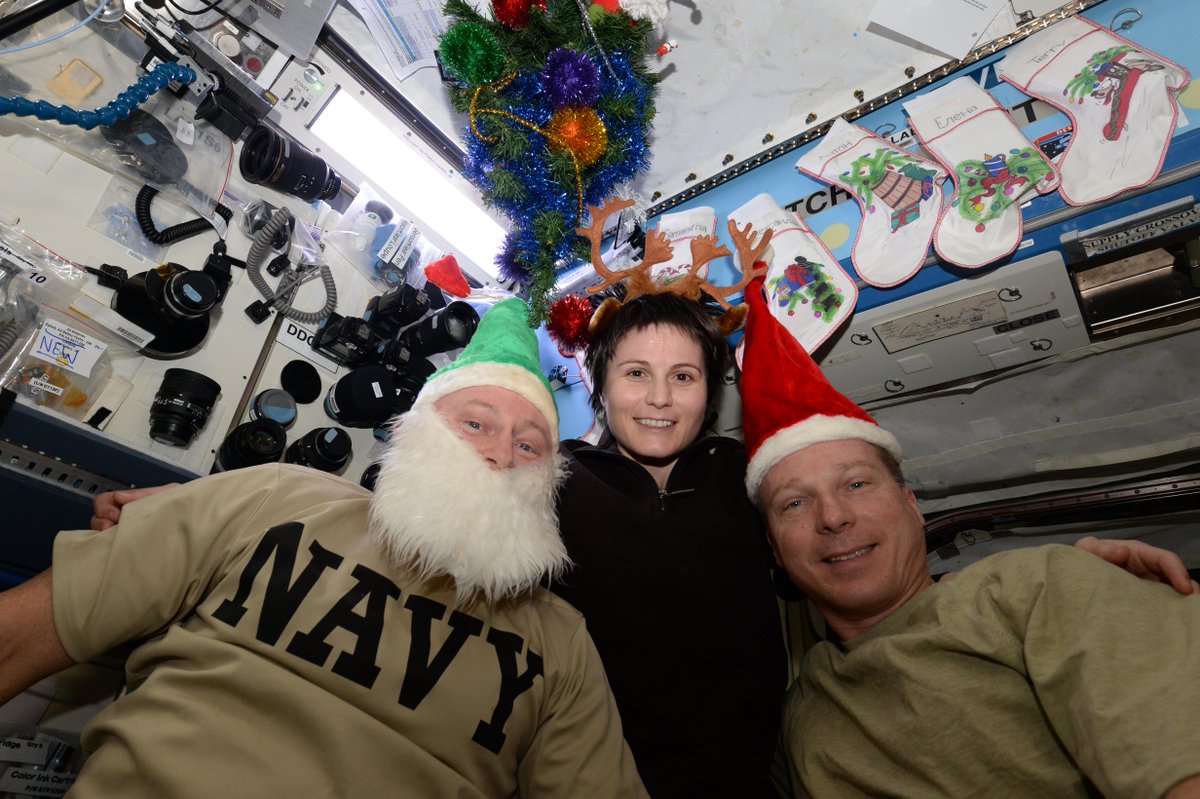 An incredible timelapse video showing the full beauty of Earth from above has been released by the European Space Agency.
Read the full story ›
Conditions will be perfect this Christmas Eve to spot the International Space Station pass over the UK, or was it Santa's sleigh?
Read the full story ›
A veteran Russian cosmonaut and two International Space Station crewmates have returned safely to Earth after over five months in orbit.
A Soyuz capsule carrying Maxim Suraev of the Russian space agency, who was commander of the station during the mission, climbed into the Soyuz craft with NASA astronaut Reid Wiseman and German flight engineer Alexander Gerst from the European Space Agency, and landed safely in an icy Kazakhstan.
Load more updates