British singer Sarah Brightman has postponed her planned trip to the International Space Station due to "personal family reasons".
Read the full story ›
Astronauts on the International Space Station can now enjoy fresh Italian espresso, thanks to an experimental coffee machine.
Over the weekend, Italian spacefarer Samantha Cristoforetti, fired up the contraption and had the first interstellar shot of Java.
"Coffee: the finest organic suspension ever devised." Fresh espresso in the new Zero-G cup! To boldly brew... http://t.co/Zw2CllJgzF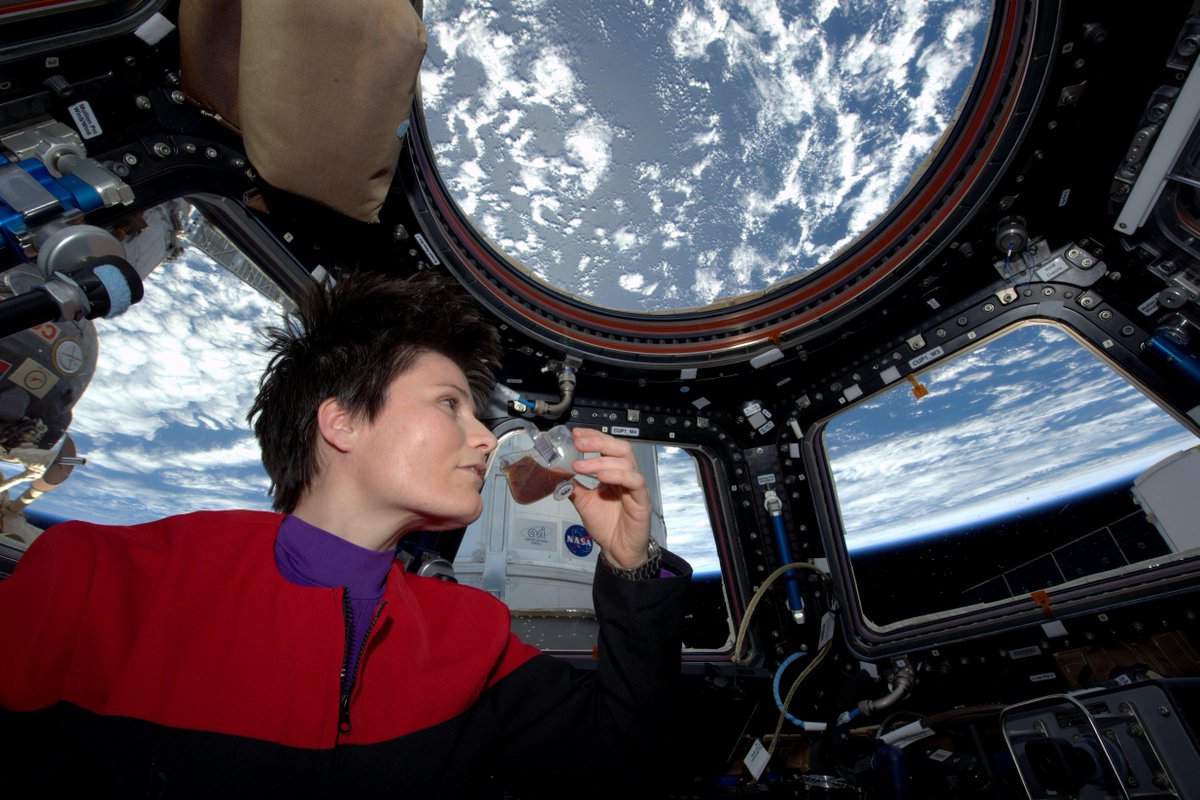 She posted a photo of herself on Twitter on Sunday, sipping from a cup designed for use in zero-gravity.
For the special occasion, she put on her Star Trek uniform top. She could not resist tweeting the phrase "to boldly brew".
The fresh brew will be seen as a welcome treat on board the space station, as its inhabitants usually have to suffer pouches of Nasa's instant coffee - drunk through a straw - for their regular caffeine fix.
Advertisement
An unmanned cargo ship will not dock with the International Space Station because of problems after it launched, the head of the Russian space agency said.
Igor Komarov, head of Roscosmos, listed a series of problems that had made the Progress freighter tumble out of control since early yesterday and added: "Because of this, the craft's continued flight and its docking with the ISS is not possible."
Astronauts arriving for their new mission hug the crew on arrival at the International Space Station.
Read the full story ›
An astronaut has set off for NASA's first year-long mission to the International Space Station - leaving his identical twin back on Earth.
Read the full story ›
A Soyuz capsule carrying two Russians and a US astronaut landed in Kazakhstan after six months on the International Space Station (ISS).
Read the full story ›
Advertisement
Experts think the British soprano and space tourist may face a few gravitational challenges while trying to sing an operatic song in orbit.
Read the full story ›
Nasa has launched a series of experiments aboard the International Space Station in a pioneering bid to find a cure for Alzheimer's disease.
Read the full story ›
NASA has released stunning video of the northern lights being chased away by the dawn.
Read the full story ›
A Nasa statement has said that the crew on board the International Space Station (ISS) is safe and that an ammonia leak is possible but not certain.
The official said the crew had evacuated to one section of the ISS after they observed an increase in water loop pressure and then cabin pressure.
This could indicate an ammonia leak, but this is a "worst case scenario", hence the precautionary evacuation.
The statement said that the alert could also have been caused by a "faulty sensor or by a problem in a computer relay box".
Load more updates