Three astronauts who have spent a year aboard the International Space Station have landed safely back on Earth.
The trio were part of an experiment to measure the impact of lengthy periods in zero gravity on the human body, as part of preparations for future space travel.
The landing took place in a steppe near the city of Zhezkazgan in Kazakhstan at 10:26am local time (4.26am GMT), Nasa reported. A search and rescue team has located the capsule.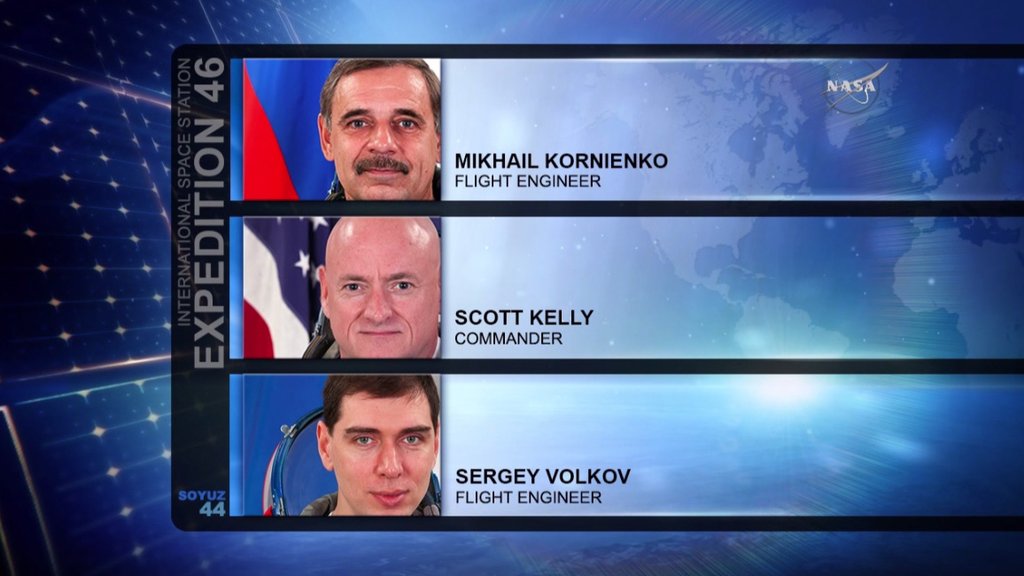 Advertisement
American astronaut Scott Kelly is returning to Earth on Tuesday after spending nearly a year on the International Space Station.
Read the full story ›
Stunning images showing nighttime views of the United Kingdom and Europe from space have been shared by British astronaut Tim Peake.
Read the full story ›
Major Tim Peake has said becoming the first British astronaut to walk in space was "exhilarating" and "quite an incredible feeling".
Read the full story ›
Advertisement
The rocket which will propel British astronaut Tim Peake into space has been rolled out to its launchpad in Kazakhstan.
Major Peake, 43, will be launched into space on Tuesday at the start of an historic mission to the International Space Station (ISS).
He will be the first 100% British professional astronaut to leave the Earth.
On Sunday the 162-ft long Soyuz FG rocket was slowly manoeuvred into position ready for blast off from the Baikonur Cosmodrome in Kazakhstan.
ITV News correspondent Dan Rivers is in Kazakhstan:
Sorry, this content isn't available on your device.
As the European Space Agency welcomes its first British astronaut, Major Tim Peake, we look at 10 key moments in British space exploration.
Read the full story ›
ITV News joins Major Tim Peake at Star City, Russia, during the final stages of training before he heads to the International Space Station.
Read the full story ›
For 15 years, astronaut crews have manned the International Space Station which has conducted vital research into human survival in space.
Read the full story ›
Load more updates