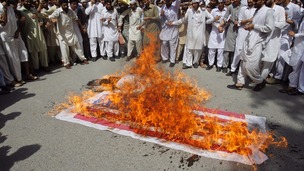 A Pakistani minister offered $100,000 (£61,600) on Saturday for the death of an online filmmaker.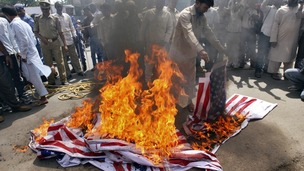 US Embassies across the Muslim world have come under attack and a US school in Tunisia set on fire in protests against the anti-Islam film.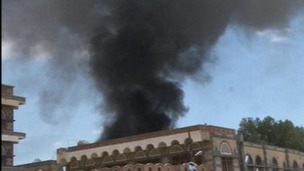 Protests against the anti-Islam film continue to spread with the US embassy in Yemen stormed, while protests continue in Egypt and Iraq.
Live updates
The broadcast of the Muslim call to prayer during Ramadan was Channel 4's most complained about programme last year.
The channel received 2,011 complaints about its 4Ramadan series of programmes, with 1,658 specifically about the call to prayer.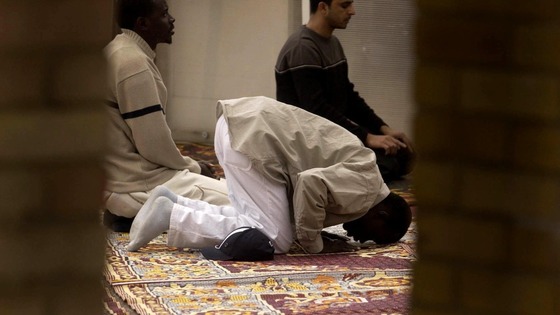 Channel 4's head of factual, Ralph Lee, said the response had shown a "level of Islamophobia" that was "unexpected".
The second most complained about show was Crazy About One Direction, a show following the popular boyband's most devoted fans that received over 1,000 complaints.
A US appeals court has rejected Google's request to put on hold an order requiring the company to remove an anti-Islamic video from YouTube while litigation around the issue continued, according to Reuters.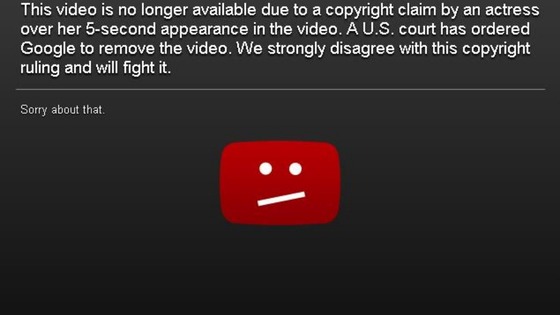 The film "Innocence of Muslims" was thought to have stoked violent protests across the Muslim world in 2012. However, a copyright lawsuit was brought by actress Cindy Lee Garcia who said she was duped into appearing in the film.
Google Inc, who is the parent-company of YouTube, took down the video last week, when it first received the order, accompanied by a gag order. In court, it argued that an order to remove the film would violate First Amendment protection of free speech.
Advertisement
Muslim school closure threat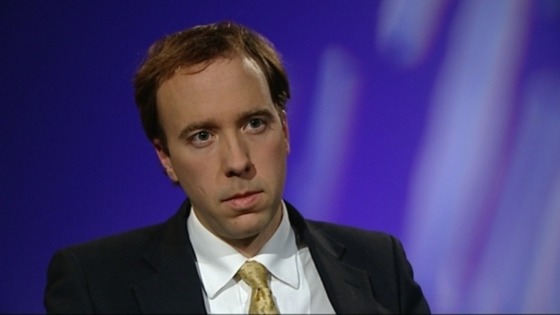 The Skills Minister has said that the case of a Muslim free school in Derby which faces the prospect of closure unless "swift action" is taken, does not mean free schools are risky.
Matt Hancock told ITV News: "This one school has broken the rules, it's broken its funding requirements.
"We're having robust discussions with it and if it doesn't abide by the rules that are very clearly set out then we will close it.
He added: "But make no mistake. The free school agenda is vital for driving up standards, it's having an effect and it's hugely welcomes in local communities where these schools open
Muslim school closure threat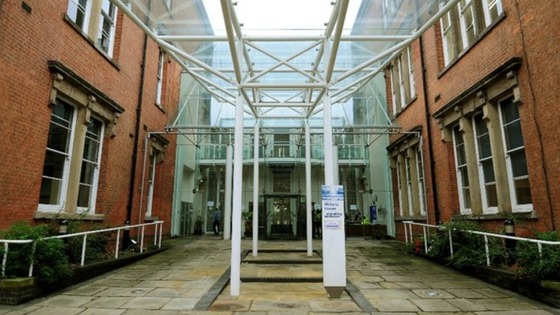 A Muslim free school in Derby must take "swift action" to address concerns over the way it is run or face the prospect of closure, the Department for Education has said.
The Al-Madinah school re-opened on Monday after being temporarily closed amid reports that girls were forced to sit at the back of classrooms.
It was also claimed that female teachers at the school - which claims a "strong Muslim ethos" - were forced to wear hijabs even if they were not Muslim.
Inspectors from Ofsted have visited the school and are currently completing their report.
Muslim school closure threat
Central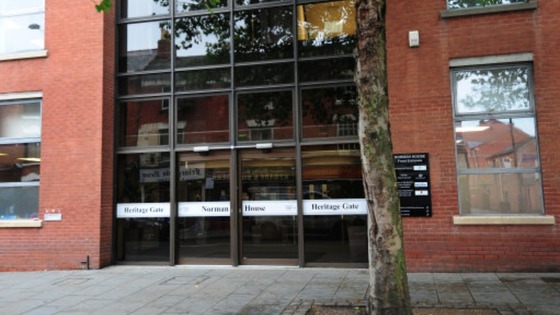 Schools Minister Lord Nash has ordered Al-Madinah Free School in Derby to provide evidence within the next week that it has stopped any practices that lead to women and girls being treated "less favourably" than men and boys.
It has also been told to notify all of its staff that they are not required to cover their hair if it is against their religion or beliefs.
His letter says: "The Trust is... failing to ensure the safety of children at the school; delivering an unacceptably poor standard of education; discriminating in its policies and procedures towards female staff; and failing to discharge its duties and responsibilities.
Muslim school closure threat
Central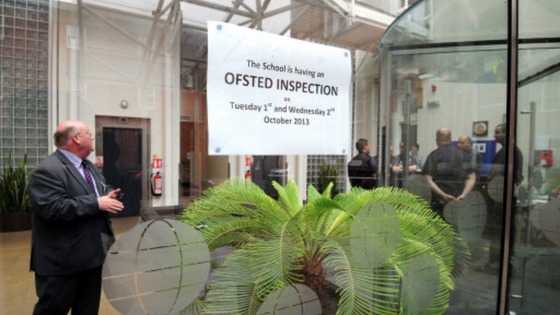 A Derby Muslim free school has been told it must take "swift action" to address concerns over the way it is run or it could be closed.
Al-Madinah Free School has failed to keep pupils safe, provide a good education and has discriminated against female staff, according to a letter sent to the school by Lord Nash.
The Schools Minister said that the school had "manifestly breached" its conditions, and can expect to be closed down if it does not make immediate changes.
Advertisement
Report: Surge in Islamophobia
A spokesman for the Department for Communities and Local Government (DCLG) gave this response to a report that has found a recent surge in Islamophobic attacks:
This Government is committed to tackling all forms of hate crime and will challenge and marginalise extremists who seek to divide our communities and has set up the first ever cross-Government working group on anti-Muslim hatred to prevent and tackle this problem.
In addition the Department supports a wide range of projects tackling intolerance and building communities resilience to extremists including Tell MAMA which is studying anti-Muslim incidents and offering support to victims.

The message from this Government is unequivocal: there is no place for anti-Muslim hatred or any kind of hatred in Britain, and we are committed to tackling this unacceptable scourge.
– spokesman, dcls
Report: Surge in Islamophobia
A report into anti-Islamic attacks in the UK has found that the majority of incidents are taking place online.
Of the 584 incidents recorded between 1 April 2012 and 30 April 2013, three quarters of them occurred online and involved insults, abusive behaviour and threats of offline action.
Researchers also found there was a direct link to far-right groups in almost 70% of reported online incidents, with the English Defence League allegedly being particularly active.
Report: Surge in Islamophobia
A report into anti-Islamic attacks in the UK has revealed a surge in the number of incidents reported since the attack on a soldier in Woolwich.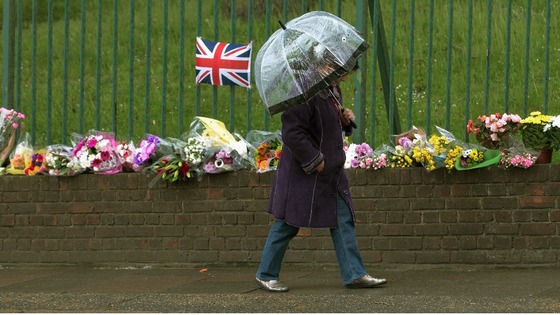 The report, by Professor Nigel Copsey from Teesside University, found that the average number of incidents reported rose from 1.5 per day to six or seven.
The incidents were being reported to Tell MAMA, a government-funded platform for monitoring attacks of this kind.
But the research shows that under-reporting remains a major problem, which only a third of all incidents recorded between 1 April 2012 and 30 April 2013 being reported to the police.
Channel 4 will broadcast the Muslim call to prayer every morning during Ramadan - the religious festival which sees millions of worshippers around the world fast for a month.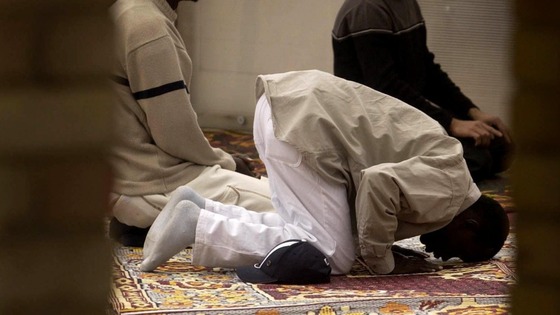 The channel's head of factual programming Ralph Lee said it had previously been nearly invisible on mainstream TV.
Writing in the Radio Times, he said that many non-Muslims saw Ramadan in terms of "the physical hardship of fasting and control" rather than as a "time of reformation and reflection".
The channel will broadcast the traditional call to prayer, delivered by muezzin Hassen Rasool, at the same time it is played in mosques around London.
Load more updates
Back to top