Challenger to Prime Minister Benjamin Netanyahu, Isaac Herzog has said that "everything is open" in the election results.
He responded to Netanyahu's tweet of a "major victory" for Likud in the election.
Official results are not expected to be released until at least Wednesday morning.
Israeli Prime Minister Benjamin Netanyahu has tweeted that his party has won "a major victory for the people of Israel".
The tweet, in Hebrew, read: "Against all odds: A great victory for the Likud, a major victory for the national camp led by the Likud, a major victory for the people of Israel."
No official statement on behalf of the Israeli Prime Minister has been released.
Against all odds:a great victory for the Likud. A major victory for the people of Israel!
Advertisement
Exit polls in Israel show that Prime Minister Benjamin Netanyahu's Likud party drew even with Isaac Herzog's Zionist Union in the election.
The polls, by Israel's leading television channels, suggest that the formation of the next government could be a serious challenge for both candidates.
Channel 10 and Channel 1 said Likud and the Zionist Union had secured 27 seats each in the 120-member Knesset.
But Channel 2 said that Netanyahu had eked out a narrow victory, winning 28 seats to 27 for Herzog.
Final results are expected early on Wednesday morning.
Israeli Labour Party leader Isaac Herzog, the man hoping to prevent Prime Minister Benjamin Netanyahu from becoming Israel's longest-serving leader, has cast his vote in the election for country's the next parliament.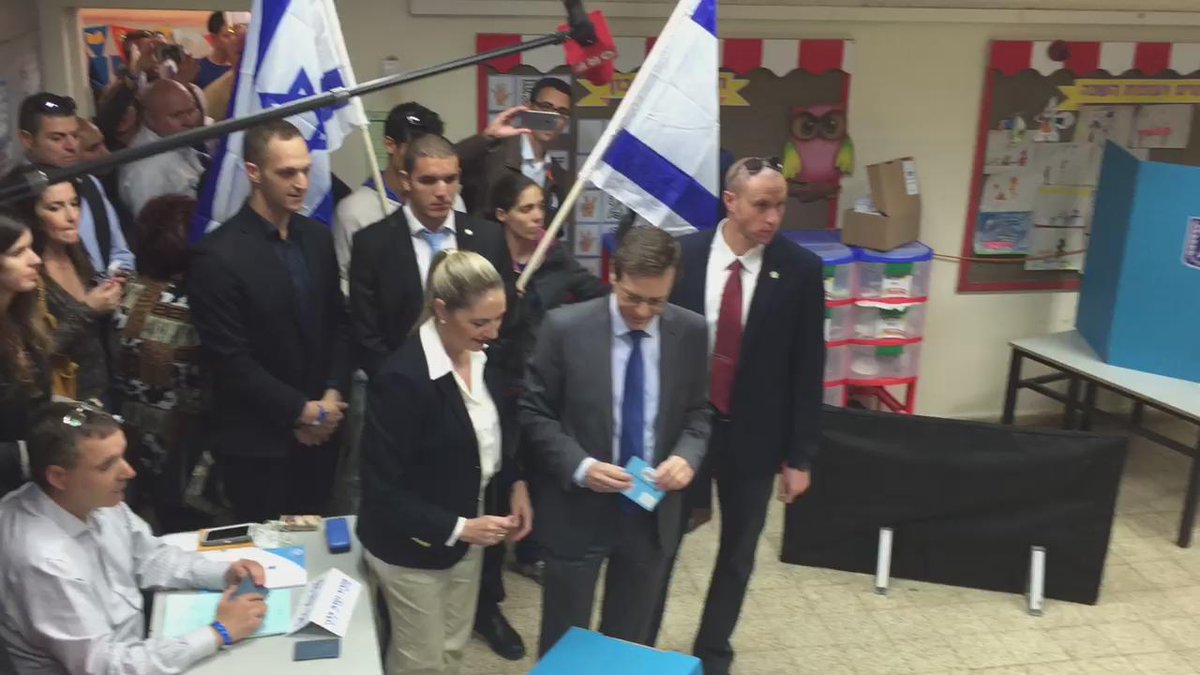 Israeli Prime Minister Benjamin Netanyahu cast his vote in the election as polls opened this morning.
Netanyahu's message to undecided voters is 'never mind the economy, if you vote for the other guy, you and your family will not be safe.'
Read the full story ›
Advertisement
Palestinians in the occupied West Bank do not expect any changes to their conditions whoever wins power in next week's elections in Israel.
Whereas settlers in the are entitled to vote in the poll, Palestinians living in there have no such rights.
ITV News correspondent Geraint Vincent reports.
The Israeli navy opened fire on boats off the coast of the Gaza Strip killing a Palestinian fisherman, Gaza hospital officials said.
Citing security concerns, Israel keeps a naval blockade on Gaza, which is ruled by the Islamist Hamas movement, and has designated a six nautical-mile fishing zone off the enclave's coast.
An Israeli military spokeswoman said four vessels had strayed from the fishing zone and that the Israeli army opened fire after the boats did not heed calls to halt.
Four people have been reportedly been injured after a car hit a group of pedestrians in Jerusalem.
Superintendent Micky Rosenfeld, Israel Police spokesman tweeted:
Police units respond to vehicle that ran over 4 people in Jerusalem. Suspect held by police. Investigation into attack under way
Police units at the scene of attack in Jerusalem. 4 policewoman injured moderately taken to hospitals in Jerusalem. http://t.co/yl8rOcHxhe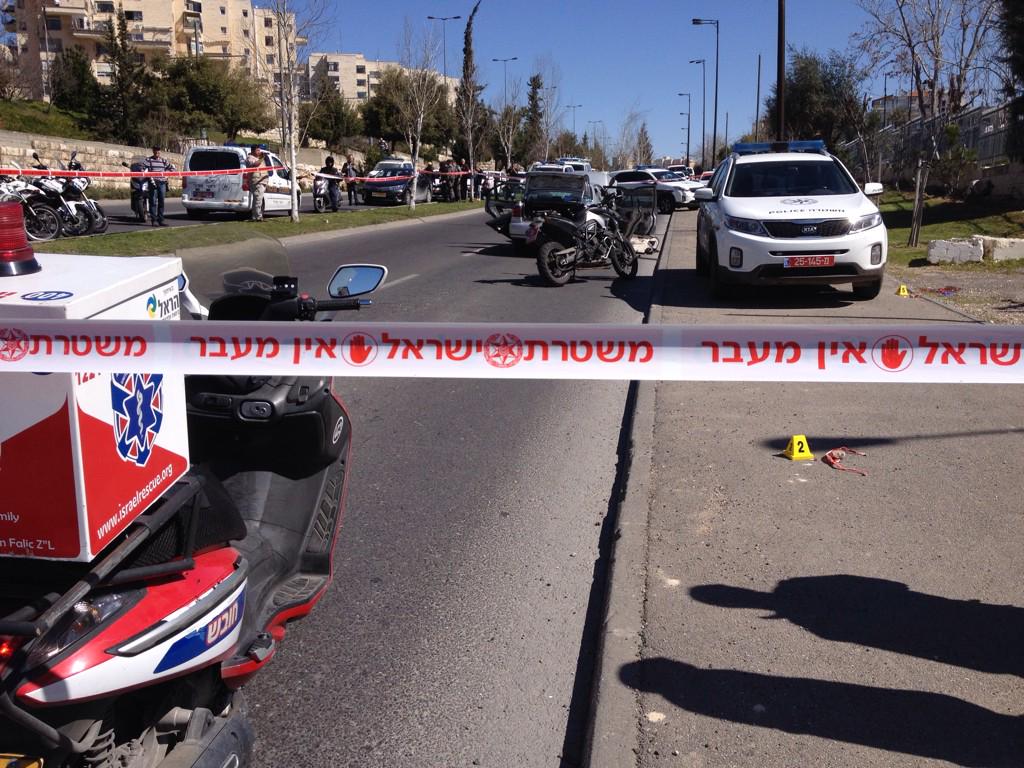 Barack Obama has told reporters "as far as I can tell, there was nothing new" in Benjamin Netanyahu's address to Congress in which the Israeli Prime Minister slammed the US-led nuclear talks with Iran.
"The prime minister didn't offer any viable alternatives," the US President said, urging Congress to wait to evaluate a nuclear deal with Iran until an agreement is finalised. Obama said that he would only agree to a deal that prevents Iran from obtaining a nuclear weapon.
Load more updates