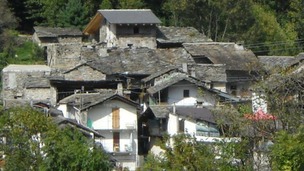 A picturesque Italian village has gone on sale for less than the price of an average house in Great Britain.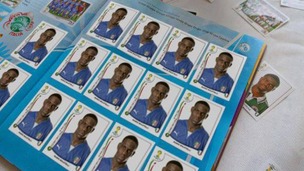 The enigmatic striker posted an image of his collection full of identical pictures of himself under the status: "WHY ALWAYS ME?".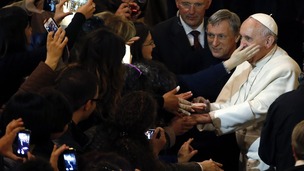 The pope said the Mafia's blood-stained money and power cannot be taken into the afterlife after meeting relatives of innocent victims
Live updates
Convicted rogue trader Jerome Kerviel said today he would return to France, where he faces a jail sentence, after first saying he would stay in Italy.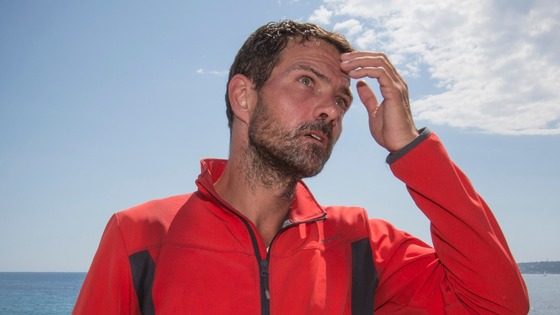 Kerviel, 37, had appealed to France's president to intervene in his case. The trader has spent over three years fighting charges stemming from massive market bets that brought French bank Societe Generale close to collapse in 2008.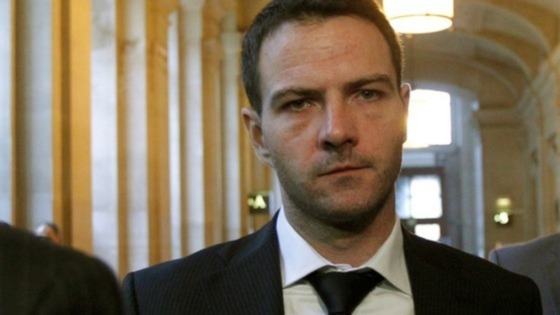 He was convicted of breach of trust, forgery and fraudulent data manipulation, but has portrayed his case as one individual's struggle against high finance.
Prince Harry has reacted with amazement at the damage wreaked on an historic monastery during one of the Second World War's most important battles.
Harry is marking the 70th anniversary of the Battle of Monte Cassino by visiting the site of the Italian conflict and joining Poles, Britons and New Zealanders in honouring their war dead.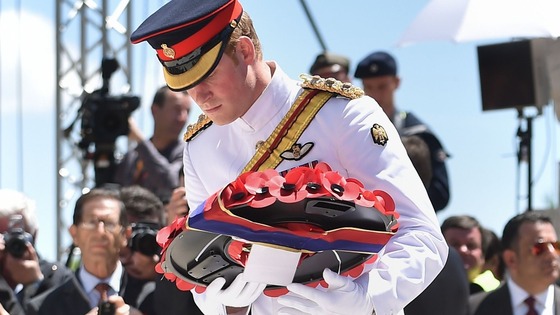 The battle was a crucial campaign that saw Allied forces launch four battles in 1944 to destroy Nazi forces holding a strategically important rocky outcrop, home to the 1,400 year-old Benedictine monastery of Monte Cassino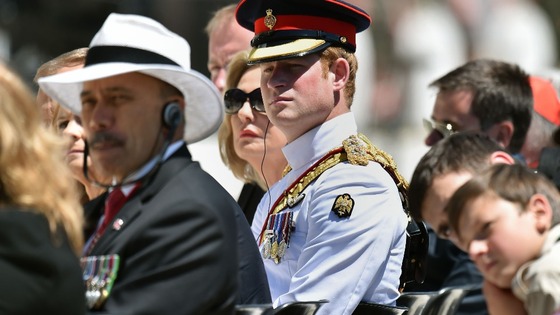 As he walked into an exhibition chronicling the destruction of the holy site he saw a huge black and white image of its ruins and said :"Unbelievable - they knocked the whole thing down."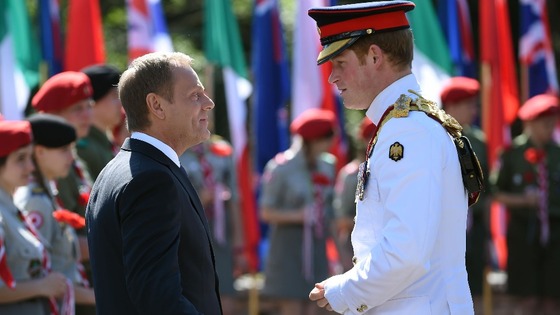 Advertisement
Former Italian prime minister Silvio Berlusconi has begun his first day of community service at an old people's home near Milan.
The 77-year-old must spend a year working four hours a week at the Sacred Family Foundation as part of his sentence for tax fraud.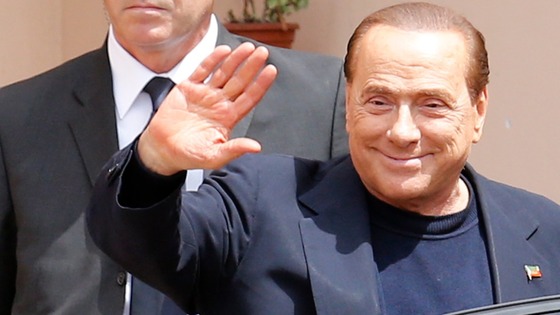 He was originally sentenced to four years in prison but a judge watered down his sentence to a year's community service.
After completing the first six months the sentence will automatically be reduced to 10 months.
A football supporter has been left critically injured after being shot in the chest - three Napoli supporters were injured in clashes before Saturday's Italian Cup Final between Napoli and Fiorentina in Rome, Italian television and news agencies reported.
One man was shot in the chest as he walked towards the Olympic Stadium and taken to Villa San Pietro hospital, news agency ANSA reported. It said another supporter was shot in the arm.
The pistol used in the incidents has been found by the police, the AGI news agency said.The clashes took place in the Tor di Quinto area close to the stadium, with rival supporters throwing firecrackers and other objects at each other ahead of the game.
The website of daily newspaper La Repubblica reported a total of six people injured in the clashes. The police were only immediately able to confirm the injury to the supporter shot in the chest
Italian court explains Amanda Knox decision
Amanda Knox has said that she will take the case to Italy's Supreme Court to appeal a court decision to reinstate her conviction, for the murder of British student Meredith Kercher.
If the court confirms the conviction, a long extradition fight is expected for Knox, who is now living back in America.
Read more: Knox rejects court verdict saying 'I am innocent'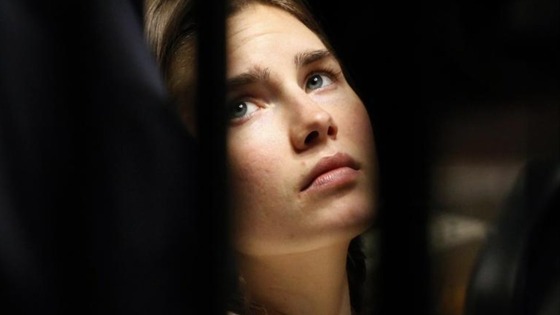 Ms Kercher, 21, was found dead in the flat she and Knox shared in the town of Perugia. Her throat had been slashed and she had been sexually assaulted.
Italian court explains Amanda Knox decision
A new document by an appeal court has stated evidence of a fallout between murdered British student Meredith Kercher and Amanda Knox.
The document said: "It is a matter of fact that at a certain point in the evening events accelerated; the English girl was attacked by Amanda Marie Knox, by Raffaele Sollecito, who was backing up his girlfriend, and by Rudy Hermann Guede, and constrained within her own room."
Rudy Guede was convicted in a separate trial of sexually assaulting and stabbing Kercher.
His 16-year sentence, reduced on appeal from 30 years, was upheld in 2010 by Italy's highest court, which said he had not acted alone.
Advertisement
Italian court explains Amanda Knox decision
An Italian court has explained why it has restored the guilty charge against Amanda Knox and her former Italian boyfriend Raffaele Sollecito, for the murder of British student Meredith Kercher.
Amanda Knox claims there is "no logic" to an Italian court's decision to reinstate her conviction, saying in a statement "I am innocent."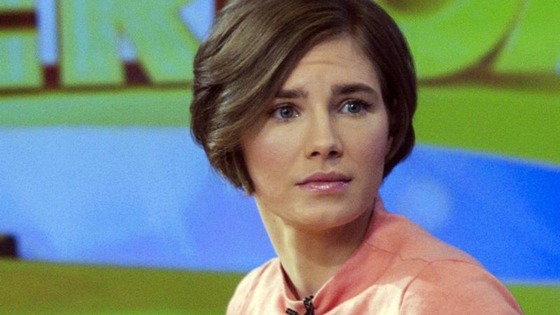 The document says it was American former student Knox who delivered the fatal knife blow to her 21-year-old roommate in 2007 and there were multiple aggressors at the scene.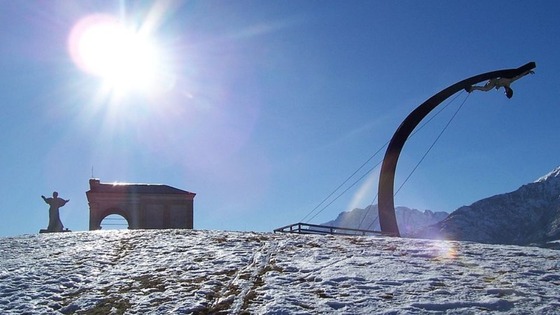 A man has been crushed to death after a giant crucifix dedicated to Pope John Paul II collapsed, just days before a historic Papal canonisation in Rome.
The 30-metre-high (98ft) wooden and concrete cross fell during a ceremony in the Italian Alpine village of Cevo, near Brescia. Another man was taken to hospital.
The structure was dedicated to John Paul II on his visit to the region in 1998.
In a strange co-incidence, the 21-year-old man named as Marco Gusmini by local media, was reported to live in a street named after Pope John XXIII – who will also be canonised in the ceremony on Sunday, Italian media has reported.
The two giants of Roman Catholicism in the 20th century will become saints on Sunday at a twin canonisation, an event unprecedented in the 2,000-year history of the church.
Easter celebrated around the world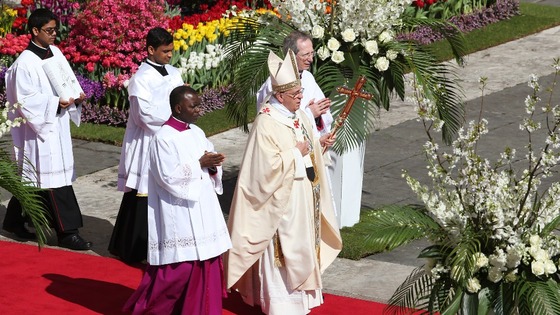 See more: Archbishop to highlight hardship in Easter sermon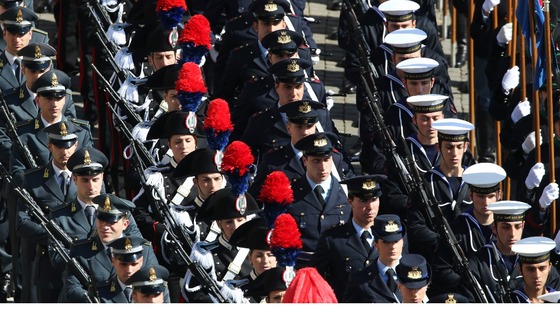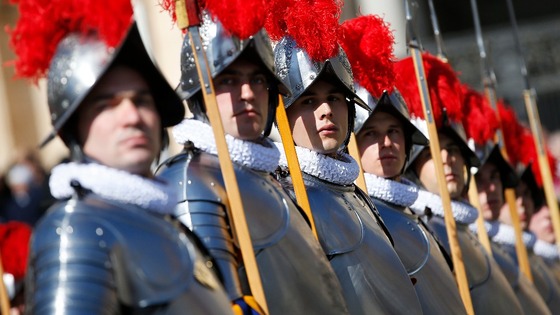 A court in Milan ruled that former Italian Prime Minister Silvio Berlusconi must visit a centre for the elderly at least once a week as he serves a one-year sentence for tax fraud doing community service.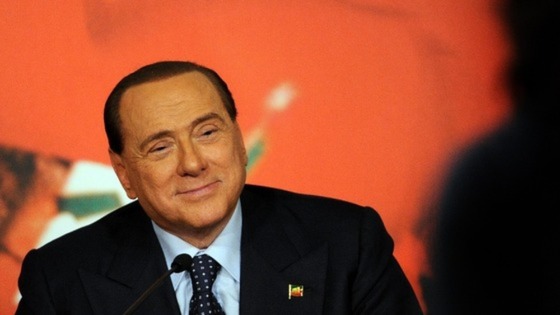 The court also set travel restrictions for Berlusconi. The prominent 77-year-old politician will not be allowed to travel outside the Lombardy region where he has his principal residence except for trips to Rome from Tuesdays to Thursdays.
Load more updates
Back to top