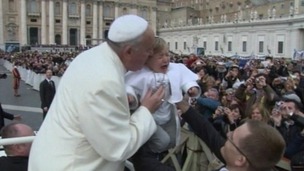 A toddler, dressed as the pontiff for Carnival, was greeted with a kiss from Pope Francis in Saint Peter's Square.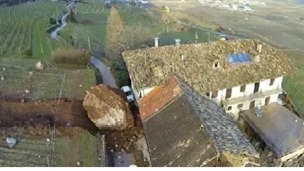 A 300-year old barn was devastated when huge boulders broke away from a cliff face and rolled down a hillside in northern Italy last week.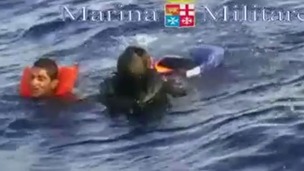 Italy and Malta called for EU action, after 34 migrants died after their boat capsized and sank off the island of Sicily on Friday.
Live updates
Judge 'suffered over Amanda Knox verdict'
Before being found guilty of the murder of Meredith Kercher in an Italian re-trial Amanda Knox described how she would feel if she did receive a guilty verdict.
She said: "It would feel like a train wreck, they would order my arrest and the Italian Government would approach the American government and say extradite her. And I don't know what would happen."
Pictures courtesy of the Guardian.
See more: Timeline of Meredith Kercher case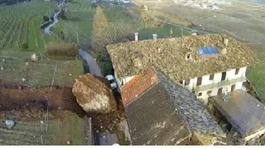 A 300-year old barn was devastated when huge boulders broke away from a cliff face and rolled down a hillside in northern Italy last week.
Read the full story
Advertisement
Thieves have stolen the blood of Pope John Paul II, the Polish pontiff who led the Catholic Church for 27 years, from a church in Italy, Reuters reports.
A spokeswomen for the remote San Pietro della Ienca church east of Rome said it was broken into over the weekend and a reliquary with the Pope's blood and a crucifix were missing.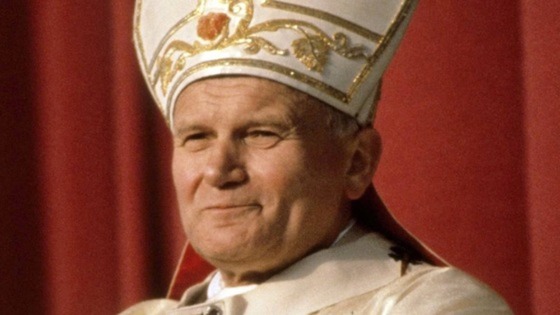 Dozens of police with sniffer dogs have reportedly scoured the area for clues to help their investigation.
Italian Catholic magazine Famiglia Cristiana has called it "a sacrilegious theft that was probably commissioned by someone".
Nothing else was stolen and Franca Corrieri, who helps looks after the church, said thieves probably would have had time to take other objects during the night-time theft.
Italy's former PM Silvio Berlusconi returns to politics
The controversial former Italian Prime Minister Silvio Berlusconi has returned to the political scene after a tax fraud conviction, striking a deal with the leader of the largest centre-left party on electoral reform that could give Italy badly needed stability.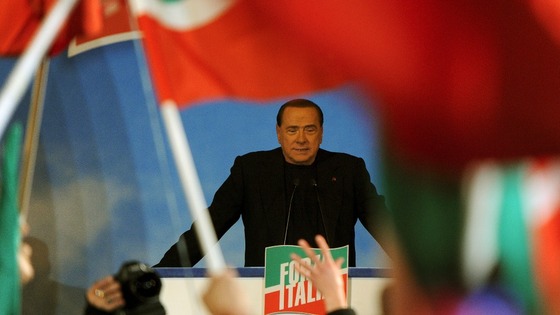 But the Saturday night agreement between 77-year-old Berlusconi, still head of the centre-right Forza Italia party he founded, and Democratic Party (PD) leader Matteo Renzi has divided the governing coalition.
Smaller parties in the coalition of Prime Minister Enrico Letta, who also belongs to the PD, are irate about such an agreement because they could risk extinction under a new electoral system.
Former Formula One driver Eddie Irvine has been sentenced to six months in an Italian prison over a brawl in a nightclub with the son of Milan's ex-mayor, a lawyer in the case told Reuters.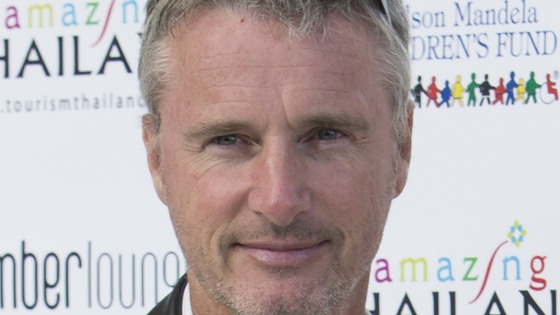 The judge found that Irvine, nicknamed Fast Eddie, and Gabriele Moratti were both guilty of "mutual injury" during the fight in the VIP section of the Hollywood nightclub in 2008.
Both Irvine and the former mayor's son accused each other of using a glass in the brawl.
A lawyer for Moratti said the sentence was likely to be suspended and that neither would go to jail. He also added that Italian media reports that the pair had fought over a woman were wrong.
Vincenzo Saponara told Reuters: "Obviously it's easy for newspapers to say they fought because of jealousy over a woman, that they were two men who were rivals for her. It's a nice story. But in reality that's not the case."
The father of two former personal assistants to TV cook Nigella Lawson has been arrested for alleged ties to the Mafia and conspiring to supply cocaine and hashish, Italian investigators told Reuters.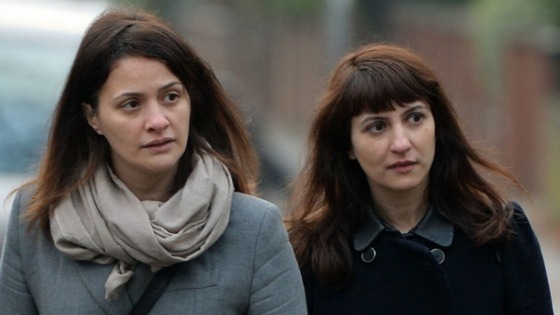 Michele Grillo, 66, was taken into custody yesterday after a long investigation into criminal activities in Milan.
Elisabetta and Francesca Grillo were cleared last month of defrauding Lawson and her ex-husband Charles Saatchi of £685,000.
There was no suggestion the daughters had any link to their father's case.
Watch: Grillo sisters 'don't feel guilty about Nigella cocaine admission'
Advertisement
More than 1,000 migrants attempting to reach Europe by boat have been rescued by the Italian navy in just 24 hours.
Navy helicopters spotted four overcrowded boats struggling to stay afloat south of Sicily on Thursday and ships were sent to save them, the navy said in a statement.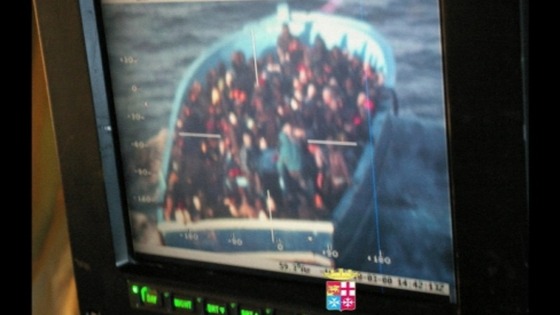 The 823 men, women and children aboard the four vessels were from countriesincluding Egypt, Pakistan, Iraq and Tunisia.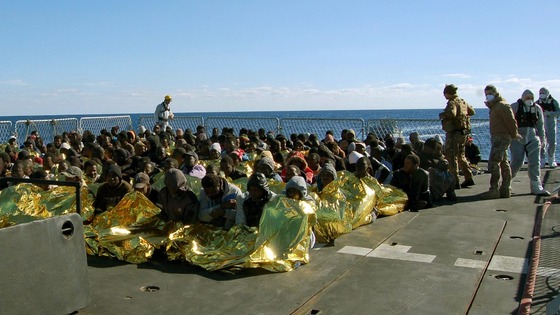 In a separate operation, 233 migrants from Eritrea, Nigeria, Somalia, Zambia, Mali and Pakistan were rescued by the Navy and taken to a port near Syracuse on Sicily's eastern coast.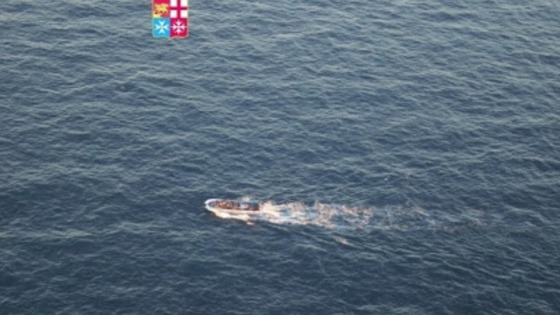 Italy is a major gateway into Europe for many migrants seeking a better life, and sea arrivals to the country from Northern Africa more than tripled in 2013, fuelled by refugees in Syria's civil war and strife in the Horn of Africa.
Former Italian Prime Minister Silvio Berlusconi has been expelled from the Italian parliament following his conviction for tax fraud.The veteran politician, nicknamed "Il Cavaliere", dressed in black and called it a day of mourning for democracy.
Europe Correspondent Emma Murphy reports:
Former Italian Prime Minister Silvio Berlusconi has been expelled from the Italian parliament following his conviction for tax fraud.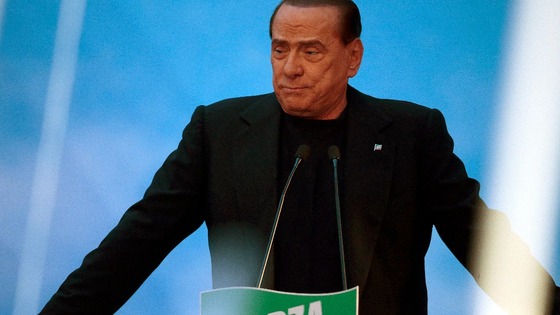 This fraud has been examined by three different Italian courts, including the high court. Today the Italian Senate voted to strip him of his seat as the convictions were upheld.
At least 17 people have been killed in flooding and hundreds made homeless after a cylone swept over the Mediterranean island of Sardinia, Italian authorities said.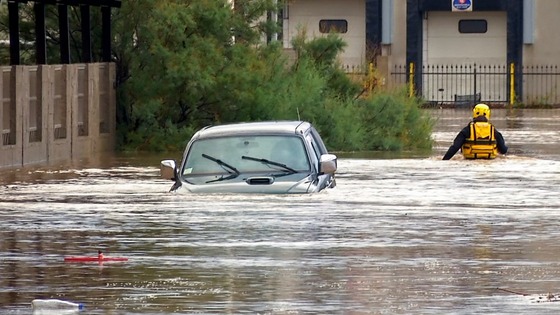 The government declared a state of emergency after Cyclone Cleopatra dropped 450mm of rain in an hour and a half overnight, causing rivers to burst their banks, sweeping away cars and flooding homes across the island.
"This is a national tragedy," Prime Minister Enrico Letta said.The declaration of a state of emergency will allow resources to be freed up more quickly to reach devastated areas, with swathes of the island under muddy flood waters that covered cars and swamped houses.
Load more updates
Back to top