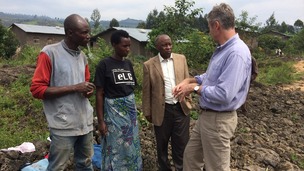 ITV News has launched a new current affairs programme called On Assignment featuring its award-winning team of specialist journalists.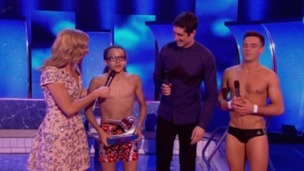 Diversity's Perri Kiely was crowned Splash! 2014 champion with a whopping 60.97% of the viewers' vote, ITV has revealed.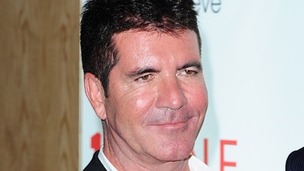 Simon Cowell is to return to the X Factor as a judge for the show's 11th series.
Live updates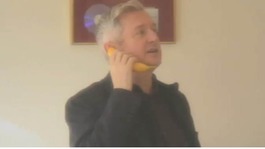 Ant & Dec's Saturday Night Takeaway returns for a tenth series and we can expect to see the X Factor judge fall victim to a hilarious prank.
Read the full story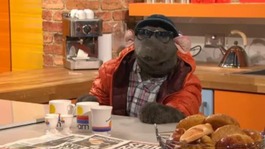 Thirty years ago TV-am made history, becoming ITV's first national breakfast service, launching the career of Roland Rat.
Read the full story
Advertisement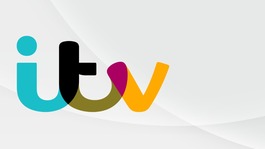 New branding was unveiled overnight across ITV online outlets while all five ITV channels in the UK got their new look from 6.00am.
Read the full story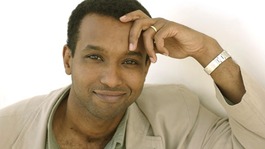 Rageh's new role will see him cover a wide range of stories and special in-depth reports in the UK and abroad.
Read the full story
McAlpine settles libel actions
Earlier today, the BBC announced that Radio Five Live boss Adrian Van Klaveren was moving to a new role after he was held responsible for the flawed McAlpine broadcast.
Acting controller Jonathan Wall tweeted:
Difficult day. Sad day. In early tmrow for stint number 2 as acting controller at the still very mighty 5 live.
McAlpine settles libel actions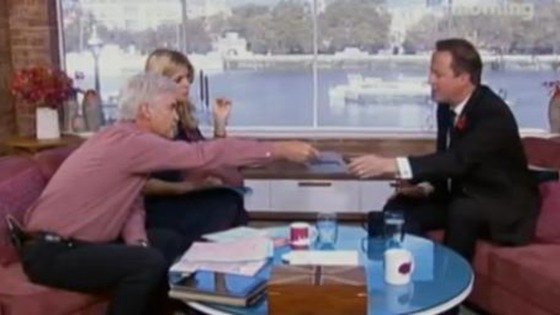 Sir Edward Garnier QC said Lord McAlpine remained extremely hurt and distressed by ITV's This Morning broadcast, in which Phillip Schofield passed Prime Minister David Cameron a card listing names associated with abuse allegations on the internet.
Sir Edward said ITV and Schofield accepted that Lord McAlpine's name appeared on the list, which was briefly visible to viewers.
He said Lord McAlpine considered that Schofield's statements and actions amounted to an encouragement, albeit unintended, to viewers to perform similar internet searches, causing other people to discover the link between the seriously defamatory allegations and himself.
On the same day as the broadcast, both ITV and Schofield publicly apologised, before a public apology was made directly to Lord McAlpine on November 22.
Advertisement
McAlpine settles libel actions
Andrew Reid, the solicitor representing Lord McAlpine, has told ITV News it is "lucky" no vigilante acted on the child abuse allegations wrongly directed at the Tory peer.
He added that Lord McAlpine was "sorry" he had ever found himself having to go through the High Court following the settlement of his libel action.
McAlpine settles libel actions
Lord McAlpine's counsel, Sir Edward Garnier QC, said the peer had nothing but sympathy for Newsnight interviewee Steve Messham and for other boys who suffered abuse.
Mr Messham withdrew his allegations and apologised having been shown a photo of the former minister after the infamous programme aired.
Sir Edward Garnier QC, said Lord McAlpine wished it to be known that he generally held the BBC in great esteem. But he said the Newsnight allegations had not only caused him great distress and embarrassment, but had affected him to his soul.
McAlpine settles libel actions
Lord McAlpine's counsel, Sir Edward Garnier QC, confirmed to Mr Justice Tugendhat that the action followed last month's Newsnight broadcast about the alleged sexual abuse of boys at the Bryn Estyn children's home in Wales in the 1970s and 1980s.
Two victims claimed that they suffered abuse "at the hands of a leading Conservative politician from the Thatcher years". The item did not name Lord McAlpine, but the programme-makers intended him to be the target of the allegations, he added.
Unfortunately, in fact disastrously, names had already been named. Throughout the day on November 2, Newsnight's forthcoming report had been widely trailed on the internet. Furthermore, Lord McAlpine's name had been linked to it. In the aftermath of Newsnight's broadcast, Lord McAlpine was widely identified as the subject of Newsnight's allegations.
In short, Newsnight made the most serious of defamatory allegations about Lord McAlpine, tarring him as a paedophile who was guilty of sexually abusing vulnerable young boys living in care. Those allegations are untrue. As the BBC now accepts, they were utterly baseless. These disgraceful allegations should never have been made.
– Sir Edward Garnier QC
McAlpine settles libel actions
Former Tory Party treasurer Lord McAlpine was not at London's High Court to hear solicitors for the BBC and ITV offer unreserved apologies for the damage and distress caused by the mis-reporting.
His lawyers confirmed that the agreements involved the payment of £185,000 damages by the BBC and £125,000 from ITV, together with very substantial costs.
Load more updates
Back to top