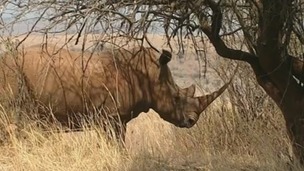 Conservationists in Africa are injecting poison into rhinos to protect the species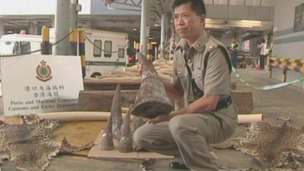 Chinese authorities will find it difficult to argue that they are dealing with ivory demand when it remains easy to buy in market places.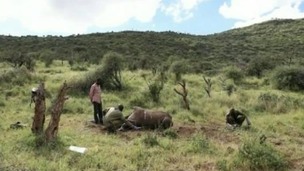 An international conference to halt the rise in ivory and rhino horn poaching ended in Bangkok, with campaigners feeling 'disappointed'.
Live updates
Ivory talks 'fail to deliver'
At the start of a major conference in Bangkok on endangered species, the Thai Prime Minister vowed to ban the legal trade of ivory in her country.
More than half of the world's smuggled ivory is believed to end up in China and there are increased calls for its government-run legal trade to also end.
Angus Walker attempted to speak to the senior Chinese delegate about demands for a complete ban.
Read: The perfect poacher's storm threatening endangered species
Ivory talks 'fail to deliver'
In January, ITV News' Africa Correspondent Rohit Kachroo was the first UK broadcaster on the scene of Kenya's worst recorded ivory poaching in its history.
A family of 12 elephants at Tsavo National Park, one of the largest elephant sanctuaries in the world, were slaughtered and their tusks hacked off.
This report contains images of dead elephants:
Click here for more of ITV News' recent ivory poaching coverage
Advertisement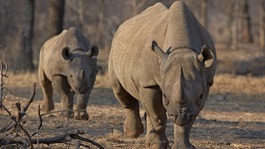 There appears to be a perfect storm and animals which have been on the planet for millions of years may be wiped out.
Read the full story
Ivory talks 'fail to deliver'
As Thailand bows to international pressure by vowing to bring an end to its legal internal ivory trade, here in the UK the criminal trade appears to be taking place right under the nose of the authorities.
Heathrow Airport is emerging as one of the fastest-growing transit points for ivory from Africa to the Far East. Our Special Correspondent Rageh Omaar has been investigating. You may find some of the images disturbing.
Ivory talks 'fail to deliver'
The Duke of Cambridge has told an international conference that more needs to be done to stop the "shocking rise" in the levels of elephant and rhino poaching.
The increasing popularity of rhino horn medicines and ivory furniture in Asia is believed to be fuelling the increase.
Rhinos were killed for their horns in the reserve in Kenya where Prince William proposed to his wife Kate.
ITV News China correspondent Angus Walker sent this report from Thailand.
Ivory talks 'fail to deliver'
Thailand's Prime Minister Yingluck Shinawatra opened the Convention on International Trade in Endangered Species saying: "No one cares more about elephants than the Thai people".
She added: "I believe Thailand will be a strong ally to fight illicit global trafficking in ivory"
Advertisement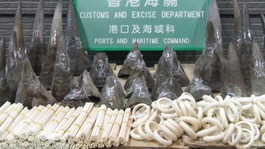 An international summit in Thailand is discussing how to save some of the world's most magnificent and endangered animals.
Read the full story
Ivory talks 'fail to deliver'
The David Sheldrick Wildlife Trust has sent over 44,000 signatures to the Convention on International Trade in Endangered Species as part of a campaign to encourage people around the world say NO to ivory.
The wildlife charity's online petition has also been backed by celebrities such as Joanna Lumley, Ricky Gervais.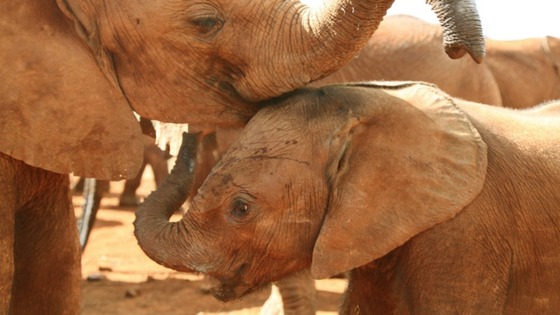 Dame Daphne Sheldrick founder of the DSWT said: "Elephants as a species are today facing very grave threats. The demand for ivory has escalated in the Far East, particularly in China where the populace is becoming more opulent".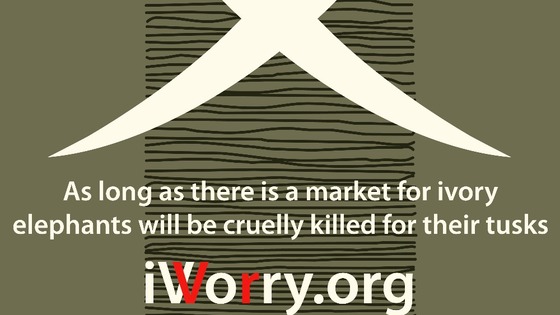 Ivory talks 'fail to deliver'
The Duke of Cambridge said more needs to be done to tackle poaching and the illegal trade of elephant ivory and rhino horn after analysis showed such crimes have reached "shocking levels".
Prince William, who addressed the Convention on International Trade in Endangered Species of Wild Fauna and Flora (CITES) conference in Thailand via video, said: "As we enter 2013 the world's natural resources are under threat as never before.
"We know from the data and analysis presented to [The CITES meeting in Thailand], that the illegal killing of the African elephant and rhino, and the related illegal trade of ivory and horn, has reached shocking levels in the past few years."
Ivory talks 'fail to deliver'
In Prince William's message to the CITES conference he says the levels of rhino and elephant poaching are "shocking".
The CITES head called for the fight against wildlife crime to have same resources as war against drugs.
Load more updates
Back to top