Multiple explosions have taken place at a US Army supply base in Japan, according to Japan's national broadcaster NHK.
Pictures posted on Twitter were said to show an area near the base at Sagamihara engulfed in flames.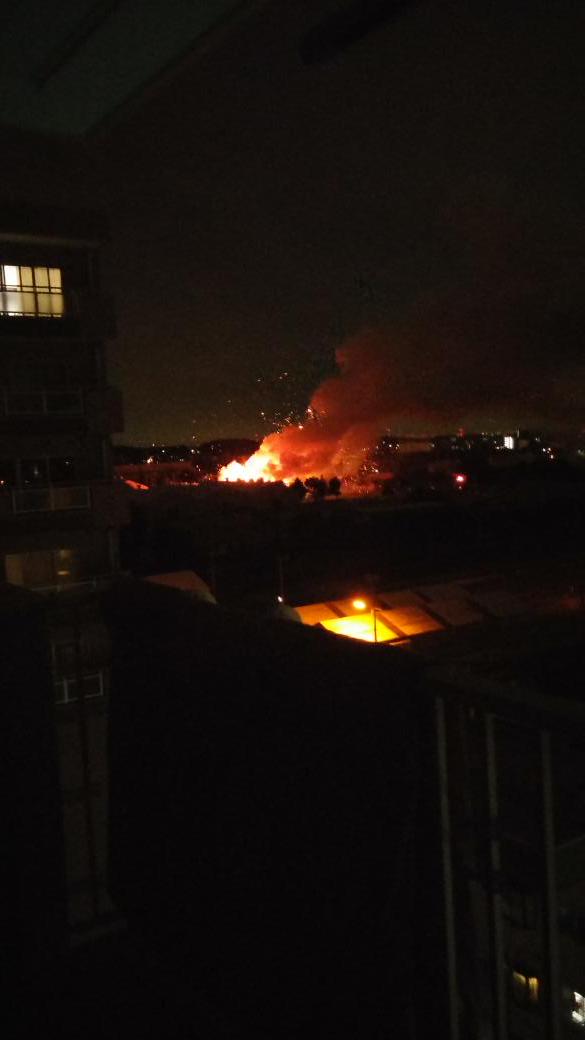 Japanese Emperor Akihito expressed "deep remorse" over World War Two as the country marked 70 years since its surrender.
The 81 year old's departure from his annual script could be seen as a subtle rebuke of conservative Prime Minister Shinzo Abe, who said future generations should not have to keep apologising for the mistakes of the past.
"I pray that this tragedy of war will not be repeated and together with the people, express my deep condolences for those who fell in battle and in the ravages of war, and pray for world peace and the further prosperity of our country," said Akihito.
Earlier, South Korean President Park Geun-hye said Prime Minister Abe's speech contained "regrettable elements", but did not expand on this.
Advertisement
Seventy years after the end of WW2, 89-year-old Mildred Tunbridge recalls the time she spent in a Japanese run internment camp.
Read the full story ›
Japanese Prime Minister Shinzo Abe has admitted Japan inflicted "immeasurable damage and suffering" on innocent people.
Read the full story ›
Japanese Prime Minister Shinzo Abe is expected to mark the 70th anniversary of the end of World War Two today.
Focus abroad, particularly in China and South Korea, will be on the nature of any apology for Japan's role in the conflict.
Abe is expected to express "deep remorse" for the war and uphold past government statements, but also try to satisfy a domestic conservative base fed up with what it considers a humiliating cycle of apologies.
He has made clear he wants to applaud Japan's post-war peaceful record and outline its future role as an active player on the global stage.
Beijing and Seoul want Abe to stick to a landmark 1995 "heartfelt apology" by then-premier Tomiichi Murayama for suffering caused by Tokyo's "colonial rule and aggression".
Apparent self-immolation occurred at weekly protest over Japan's use of 'comfort women' during the Second World War.
Read the full story ›
Advertisement
The restart of the Sendai plant marks Japan's return to nuclear energy four years after the 2011 meltdowns after an earthquake and tsunami.
Read the full story ›
A typhoon which killed eight people has been downgraded to a tropical storm.
Typhoon Soudelor killed six people in Taiwan yesterday before moving into the Chinese mainland province of Fujian.
More than 160,000 people have been evacuated and more than two million people were left without electricity.
Seventy years ago, as a prisoner of war in Japan, Leo Manning, now 96 years old, witnessed the dropping of the atomic bomb on Nagasaki.
Leo, who was a young bomb disposal officer when he was captured in Singapore and subsequently subjected to forced labour and brutal treatment as prisoner of war in Nagasaki, said he was pleased when he saw the American planes overhead.
ITV News correspondent Paul Davies reports:
It was 70 years ago when the world's first atomic bomb was dropped on Hiroshima unleashing a destructive power never seen before.
Some 70,000 people were killed instantly while another 70,000 died later from injuries.
The bomb also destroyed more than 60% of all buildings in the city.
Thousands stood in silence today, in memory of the victims.
ITV News senior international correspondent John Irvine reports:
Load more updates