100,000 evacuated in Indonesia as volcano erupts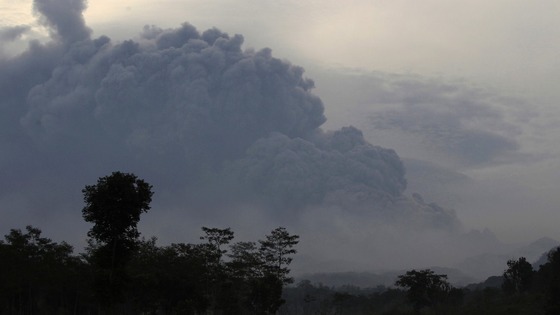 Two people have been killed in the Indonesian island of Java, after a massive volcano erupted last night.
Read: Volcanic eruptions prompts mass evacuation in Indonesia
Mount Kelud began erupting last night, spewing huge amounts of ash and sand 10 miles into the air, and forcing several airports to close. The volcano is 54 south of Indonesia's second biggest city Surabaya, a major industrial centre.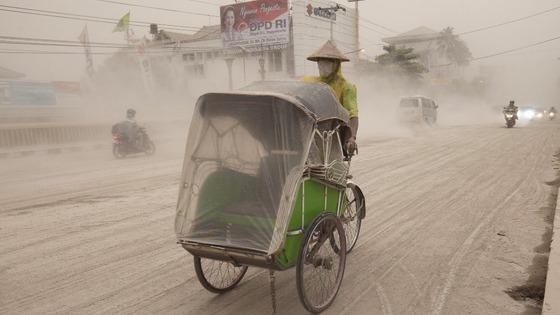 National Disaster Mitigation Agency spokesman Sutopo Nugroho said the eruptions had ceased by the ash had spread 312 miles to the west and northwest.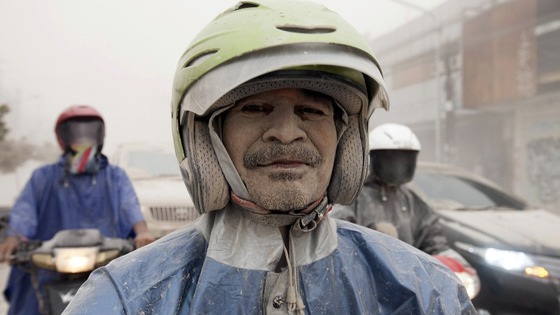 Mount Kelud is one of 130 active volcanoes in the world's fourth most populous country, which sits along the "Ring of Fire" volcanic belt around the shores of the Pacific Ocean