Formula One drivers have launched a scathing attack on the decision-making in the sport
Read the full story ›
Formula One driver Jenson Button and his model wife Jessica Michibata have announced they are separating after just a year of marriage.
Read the full story ›
Advertisement
Jenson Button will continue to drive for McLaren-Honda in 2016, the racing giant has confirmed.
Read the full story ›
Ron Dennis does not think that McLaren driver Jenson Button will retire despite enduring a poor season
Read the full story ›
Jenson Button could be set to end his Formula One career at the end of the season with an announcement on his future this week.
Read the full story ›
McLaren racing director Eric Boullier says it is the British team's intention to retain Jenson Button next season.
For the second consecutive year Button, the 2009 world champion, faces an uncertain future at McLaren.
Kevin Magnussen, forced sideways are one year following Fernando Alonso's arrival and Stoffel Vandoorne, the runaway leader in Formula One's feeder series GP2, are both reported to be under consideration for his seat.
But Boullier, speaking from Monza, dropped the biggest hint so far that Button could be handed a seventh campaign with McLaren - and the 17th season of his grand prix career.
"As far as we are concerned, at McLaren, we only have two cars, so there will be only two race seats," Boullier said.
"We have two world champions today and we do intend to keep them, so far. Nevertheless it is a luxury problem to have four good drivers.
"Kevin and Stoffel are very good drivers, but if we can't fit or accommodate them at home we will do our best to make sure they can race next year."
Advertisement
Formula One star Jenson Button and his wife Jessica were reportedly gassed as they slept during a burglary.
Read the full story ›
Jenson Button's wretched Bahrain Grand Prix weekend concluded even before the race started.
After incurring issues in both practice sessions on Friday, and again in qualifying on Saturday, Button's car failed to even make it out of the McLaren garage for the race at the Bahrain International Circuit.
Button was scheduled to start 20th and last after an electrical problem brought his qualifying to a halt after just three corners of his opening lap.
Despite his team of mechanics working feverishly to fix the problem, data materialised ahead of the evening event showing an issue still unresolved that could be traced back to the ongoing electrical problems.
With no guarantees the issue would not reoccur, on that basis it was determined the car would not be readied to start the race.
Jenson Button is to stay at McLaren for the 2015 Formula One season, Press Association Sport understands.
The British driver will partner Fernando Alonso who joins the team from Ferrari.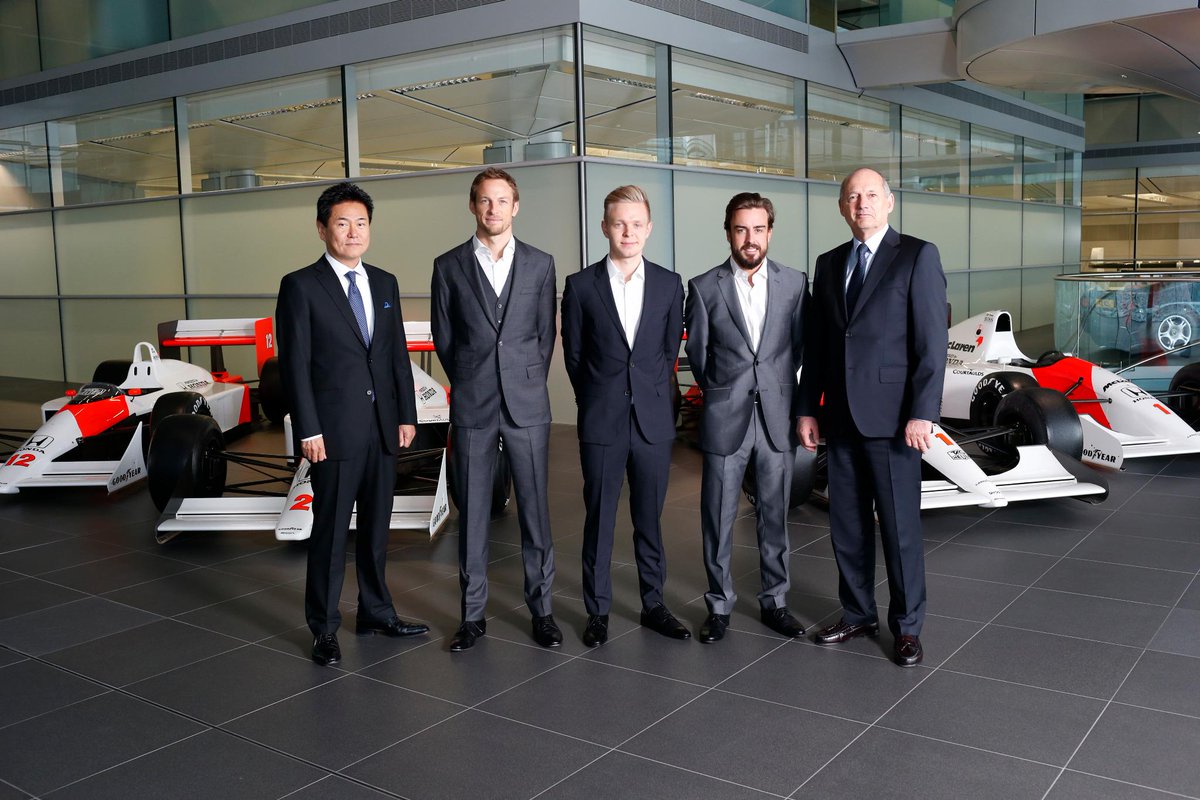 On Monday, the 2009 Formula One World Champion was still unsure about his future, admitting:
"It's a strange situation, but sometimes in life you find yourself in these difficult situations and you just have to deal with it."
The 34 year-old has been driving for McLaren since 2010.
Jenson Button's McLaren future will be decided on Thursday, the Formula One team have announced.
The English driver is being considered alongside Kevin Magnussen for will partner Spaniard Fernando Alonso next season.
Load more updates