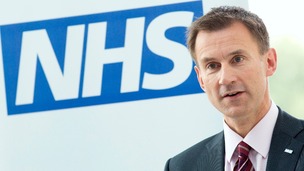 Measures unveiled in wake of Mid-Staffs scandal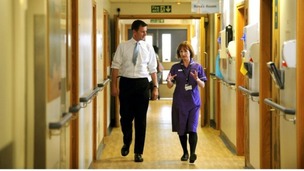 The Health Secretary Jeremy Hunt has outlined the Government's plans to implement the recommendations of the Francis report.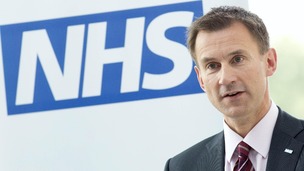 Nearly a quarter of hospitals have been identified as providing poor quality care in a report from the health watchdog.
Live updates
A&E pressure 'raises admissions'
Health Secretary Jeremy Hunt said the Government knows "demand for A&E services is increasing as the population ages".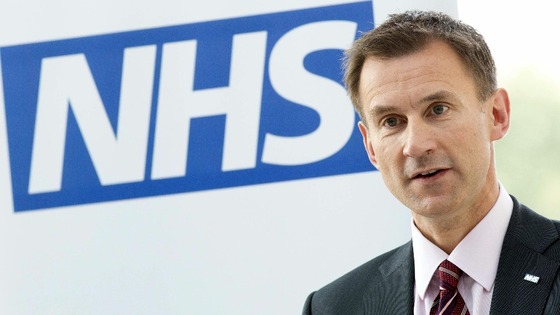 Mr Hunt said: "That's why we are tackling both the short and long-term problems: transforming out of hospital care by reversing the disastrous changes to the 2004 GP contract, joining up the health and social care system, and backing A&Es with £250 million to prepare for this winter.
"Winter is always tough, but the NHS has never been more prepared, and in the face of unprecedented demand A&E performance has never been stronger."
Six-figure health pay crackdown
Health Secretary Jeremy Hunt is poised to announce plans to impose a cap on the number of managers in NHS quangos earning more than £100,000.
Mr Hunt is also expected to place an £80,000 limit on the maximum pay level on which redundancy packages for quango employees are calculated.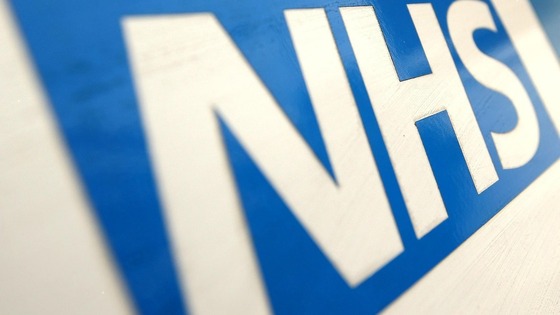 The Health Secretary has no powers to limit pay levels in hospital trusts, but hopes that his move will begin to change the culture which has seen thousands of NHS managers pocket salaries in six figures, The Daily Telegraph reported.
Mr Hunt said in a letter to eight health quango chiefs that the NHS needed a "collective reality check" to ensure that it did not end up in a situation "where very high pay is normalised".
Advertisement
Six-figure health pay crackdown
Health service bosses face a new crackdown on excessive pay being launched by Health Secretary Jeremy Hunt.
Mr Hunt warned that the NHS risks losing public confidence because of a "culture of excessive pay and pay-offs".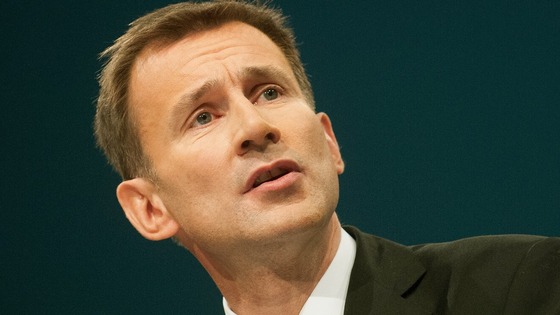 In a letter to eight health quango chiefs, the Health Secretary warned top managers not to "make the same mistake as the BBC", which has come under sustained fire for the award of six-figure salaries to hundreds of managers and big payouts to departing senior staff.
He said it was "unacceptable and unjustified" that 48 senior figures in the publicly-funded quangos, including the Care Quality Commission and Health Education England, earned more than the Prime Minister's salary of £142,500.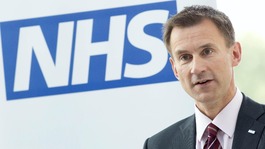 Nearly a quarter of hospitals have been identified as providing poor quality care in a report from the health watchdog.
Read the full story
Care risk 'at one in four hospitals'
Health Secretary Jeremy Hunt told ITV News the Care Quality Commission's (CQC) findings on care NHS trusts in England were "the figures that Labour did not want the public to know about".
Mr Hunt said: "We are now assessing the risk in every hospital in the country to decide where we need to do these proper new Ofsted-style inspections first.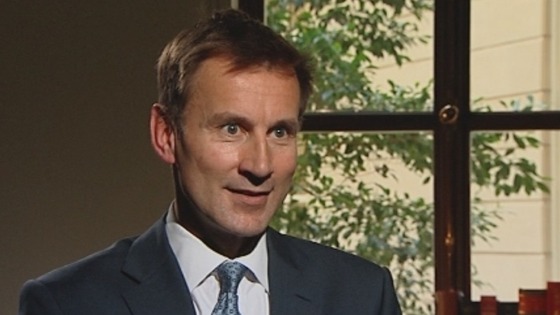 "We want to share with the public so that they know what we know.
"The most important thing for me is to make sure that when these figures come out we are doing everything we can to sort out and turn around failing hospitals".
New NHS England chief named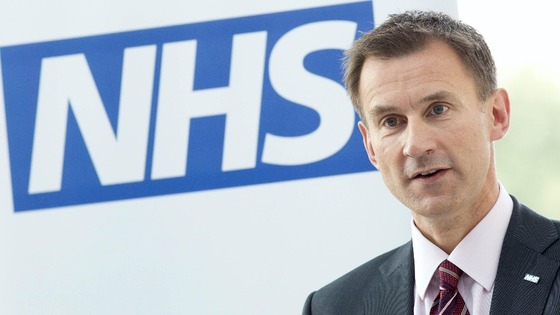 Speaking about Simon Stevens, who will take on the role of chief executive of NHS England, Health Secretary Jeremy Hunt said: "Simon has an extraordinary reputation in the UK and abroad as a reformer and an innovator, and we are lucky to have someone of his calibre doing such a vital role.
"He will make a key contribution to the two biggest challenges facing the NHS right now: how to raise standards of care and also be financially sustainable.
"His passion for our universal health service free at the point of use goes back many years but he will add international expertise as we face the challenges ahead."
Advertisement
NHS '£500m foreign care saving'
So-called health tourists cost the NHS somewhere between £70 million and £300 million each year, according to a new study.
But the Health Secretary Jeremy Hunt denied this was "a sketchy gap" in the numbers and defended the "very thorough research".
He said: "The worst thing would be if the research invented numbers that couldn't be backed up so they've quite properly given a range."
NHS '£500m foreign care saving'
Labour's shadow health secretary Andy Burnham said: "We are in favour of improving the recovery of costs from people with no entitlement to NHS treatment.
"But it's hard not to conclude that this announcement is more about spin than substance. The Government's own report undermines their headline-grabbing figures, admitting they are based on old and incomplete data.
"Instead of grandstanding, the Government need to focus on delivering practical changes. Labour would not support changes that make doctors and nurses surrogate immigration officials."
NHS '£500m foreign care saving'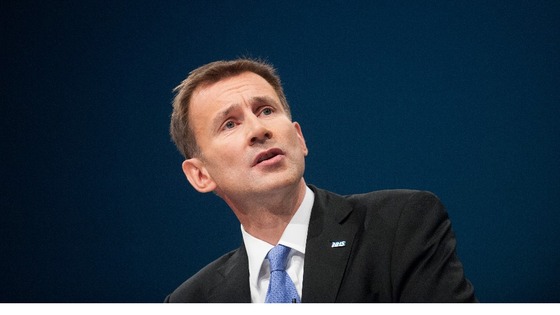 Health Secretary Jeremy Hunt said that the NHS is a "national health service - not an international one".
Mr Hunt has pledged to identify a "more efficient system" of claiming back costs and has also appointed Sir Keith Pearson to advise on visitor and migrant cost recovery.
He has also said he will be "introducing a simpler registration process to help identify earlier those patients who should be charged".
Mr Hunt said the report shows there is a "serious problem", adding: "Having a universal health service free at the point of use rightly makes us the envy of the world, but we must make sure the system is fair to the hard-working British taxpayers who fund it."
NHS '£500m foreign care saving'
The figures have been released ahead of the second reading of the Government's Immigration Bill, which aims to bring in measures to stop migrants abusing public services and make it easier to remove people who should not be here.
Key measures in the Bill will see temporary migrants, such as overseas students, pay to access the NHS.
Ministers hope the levy on students or foreign workers who come to the UK for more than half a year will generate £200 million a year.
The surcharge, combined with better recovery of costs and a deterrent on health tourism could save the health service "well over half a billion pounds", the Department of Health spokeswoman said.
Load more updates
Back to top