Easter celebrated around the world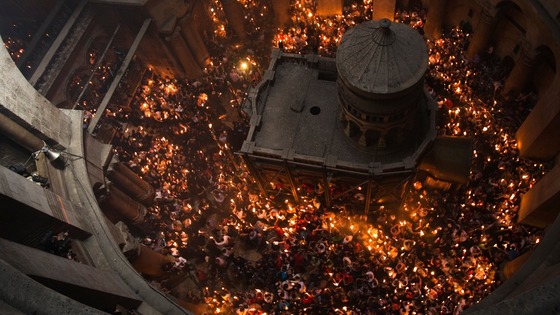 Christianity's holiest shrine was lit up with the flames of thousands of candles today as worshippers celebrated the holy fire ceremony, a key spiritual event in Orthodox Easter rites.
Some Christians believe Jesus was crucified, buried and resurrected at the site where the Church of the Holy Sepulcher now stands in the Old City of Jerusalem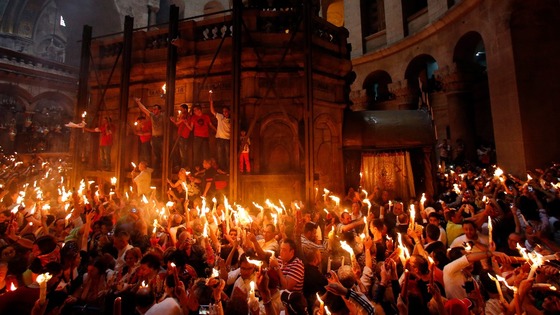 The source of the holy fire is a closely guarded secret but believers say the flame appears spontaneously from his tomb on the day before Easter to show Jesus has not forgotten his followers.
The ritual dates back at least 1,200 years.