Olympic gold medallist Jessica Ennis-Hill said she will settle for watching the Commonwealth Games on television as she prepares for motherhood.
The 28-year-old heptathlete will support Team GB from the sofa come July, but admits that she will be rather preoccupied with the arrival of her first child with husband Andy, due the same month.
Ennis-Hill said: "I will be supporting but I will be at home, probably very tired and not knowing what's going on in the world, to be honest.
"I'm sad to be missing it this year but very much looking forward to supporting the team."
Athlete Liz McColgan won a gold medal in the 10,000 metres in the 1991 World Championships, and competed in the New York marathon just a year after giving birth to her first child.
McColgan told ITV News that it could take Jessica Ennis-Hill some time to heal as an endurance athlete, after the Olympian revealed she was pregnant.
Advertisement
Jessica Ennis-Hill tweeted:
We're overwhelmed with all the lovely messages! So thank you all so much! We couldn't be happier. It's a very exciting time.
The news of her pregnancy has come as a big shock but I am absolutely delighted for Jess and Andy. Who knows we may have another Olympic champion! It will be a massive change for her but she has told me she is desperate to defend her Olympic title at Rio, so hopefully that will be the case.
– Mick Hill, Jennica Ennis-Hill's javelin coach.
Jessica Ennis-Hill announced that she is pregnant and will miss the Glasgow games.
Double Olympic gold medallist Mo Farah said he might skip the Commonwealth Games to recover from his first London Marathon in April.
World-record-breaking Jamaican sprinter Usain Bolt says he will probably only run in the 200m if he competes at all in Glasgow.
Ennis-Hill, 27 and from Sheffield, who married long-time partner Andy Hill in Derbyshire last May, said in a statement released by her management:
I have some very unexpected but exciting news to share - Andy and I are expecting a baby.

We are completely overwhelmed, with excitement and a degree of anxiety that I am sure all first-time parents will relate to.
My plans for 2014 have been completely turned upside down, but having had a couple of weeks to think about things from a career point of view I am 100 per cent set on returning to full-time athletics once our baby is born and go for a second gold medal at the Rio Olympics in 2016 - that challenge really excites me.
But in the short term I will make our baby a priority and enjoy the whole experience as much as possible.

I am sorry I won't be in Glasgow for the Commonwealth Games, but know it will be an amazing occasion. I will be at home awaiting the arrival of a little Ennis-Hill.
Advertisement
British Athletics tweeted: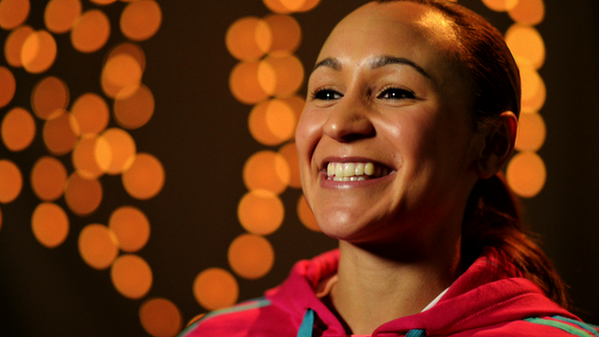 Jessica Ennis-Hill has announced she is pregnant and will miss the 2014 Commonwealth Games in Glasgow, Sky Sports News reported.
Olympic heptathlon champion Jessica Ennis-Hill has pulled out of the Moscow World Championships, according to British Athletics.
A statement reads: "The Sheffield-based athlete has had achilles and heel pain since the start of June, and together with her coach and medical team decided that time has run out to get her into the position to be as competitive as they would like in just two weeks."
Ennis-Hill added: "Up until now we have been focusing on managing the pain so I can train and get myself in shape to go out there to win in Moscow – which has meant not focusing on finding a cure for the injury. The time has now come to stop chasing fitness and look to cure the problem."
Olympic gold medallist Jessica Ennis has told ITV News the London 2012 legacy is that children "want to get involved in sport":
Load more updates