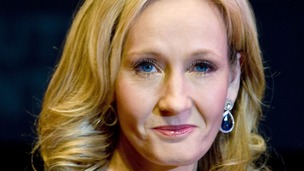 Harry Potter author JK Rowling has secretly written a crime novel under a false name.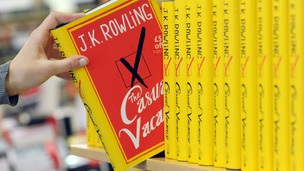 Bookshops opened their doors early today for readers to get their hands on JK Rowling's first novel for adults.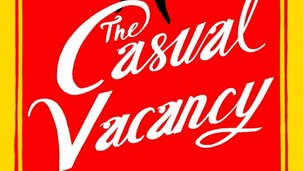 JK Rowling, the author who created Harry Potter, will release her first novel for adults this summer but the cover gives away few clues
Live updates
Author J K Rowling has said that she is more proud of her time as a single mother than any other part of her life and called on politicians to do more to support struggling single parents to get back in to work.
Writing for Gingerbread, a charity which supports single parents that she is a patron of, she said finds: "the language of 'skivers versus strivers' particularly offensive when it comes to single parents."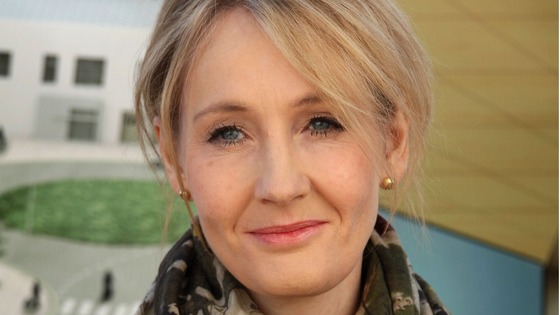 Rowling wrote: "I would say to any single parent currently feeling the weight of stereotype or stigmatization that I am prouder of my years as a single mother than of any other part of my life.
"Yes, I got off benefits and wrote the first four Harry Potter books as a single mother, but nothing makes me prouder than what Jessica told me recently about the first five years of her life: 'I never knew we were poor. I just remember being happy.'"
Rowling became a single parent on benefits after her marriage ended after the birth of her first daughter Jessica and she struggled to find work after returning to the UK from Portugal.
JK Rowling is to make her screenwriting debut for a Harry Potter spin-off film based on a minor character in the series.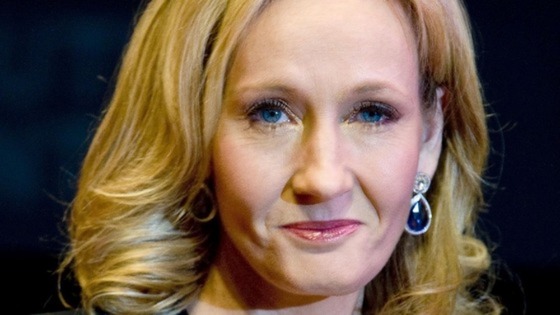 Fantastic Beasts and Where to Find Them will feature fictitious author Newt Scamander, writer of the Hogwarts textbook of the same name.
Rowling made the decision when she was asked by Warner Bros for permission to create the film.
She said: "As I considered Warners' proposal, an idea took shape that I couldn't dislodge. That is how I ended up pitching my own idea for a film to Warner Bros."
It's not the only project the author has taken on since completing the Potter series - Rowling has since released two novels.
Read: JK Rowling's secret crime novel revealed
Advertisement
JK Rowling pseudonym payout
JK Rowling has announced she will donate all global net royalties due to her from sales of The Cuckoo's Calling to The Soldiers' Charity over the next three years.
The donations will date from July 14, the day that her pseudonym Robert Galbraith's true identity was made known.
This donation is being made to The Soldiers' Charity partly as a thank you to the Army people who helped me with research, but also because writing a hero who is a veteran has given me an even greater appreciation and understanding of exactly how much this charity does for ex-servicemen and their families, and how much that support is needed.

I always intended to give The Soldiers' Charity a donation out of Robert's royalties but I had not anticipated him making the bestseller list a mere three months after publication - indeed, I had not counted on him ever being there!
The charity thanked her for the "tremendous show of support" and said the donations would make a "huge difference to the lives of thousands of soldiers, former soldiers and their families who are in real need".
JK Rowling pseudonym payout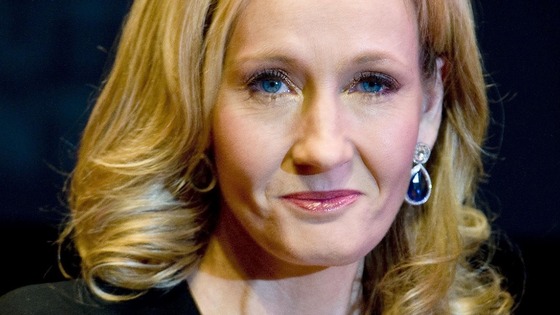 Legal firm Russells was found to be responsible for the leak that led to the Sunday Times revealing her as Robert Galbraith, the writer of the crime novel The Cuckoo's Calling.
The firm apologised "unreservedly" in a statement earlier this month, admitting that one of its partners, Chris Gossage, had told his wife's best friend, Judith Callegari, that Galbraith was in fact JK Rowling during a "private conversation".
The author brought proceedings in London's High Court against Mr Gossage and Mrs Callegari, who had gone on to reveal her secret identity during a Twitter exchange with a journalist.
JK Rowling pseudonym payout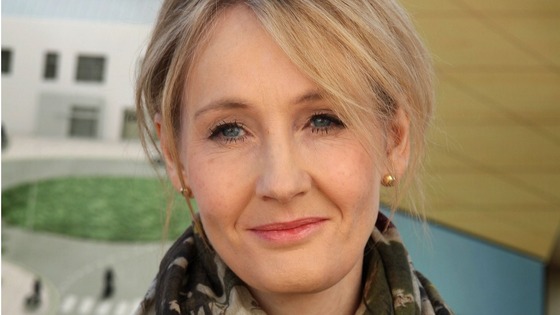 JK Rowling has received a substantial payout at London's High Court from a law firm which breached her confidentiality by revealing she was writing under a pseudonym.
The Harry Potter author has donated the money to charity.
Sales of JK Rowling's crime debut, The Cuckoo's Calling, have soared after it emerged that she had written the novel under a false name.
It was revealed yesterday that the Harry Potter author had secretly written the book about a war veteran turned private investigator under the name of Robert Galbraith - something which she described as a "liberating experience".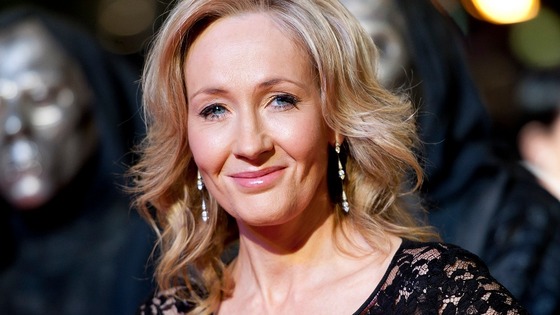 Despite receiving critical acclaim, the crime novel sold just 1,500 copies since its release in April.
However the subsequent revelation has helped propel the hardback to the top of the Amazon bestseller chart while the digital version is number one in the iBooks chart.
Advertisement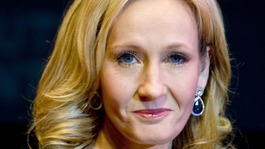 Harry Potter author JK Rowling has secretly written a crime novel under a false name.
Read the full story
Press warned to act over Leveson
The Harry Potter author JK Rowling has said she is "alarmed and dismayed" by the Prime Minister's reaction to the recommendations from Lord Justice Leveson:
I am alarmed and dismayed that the Prime Minister appears to be backing away from assurances he made at the outset of the Leveson inquiry.

Without statutory underpinning Leveson's recommendations will not work.

We will be left with yet another voluntary system from which the press can walk away.
If the Prime Minister did not wish to change the regulatory system even to the moderate, balanced and proportionate extent proposed by Lord Leveson, I am at a loss to understand why so much public money has been spent and why so many people have been asked to re-live extremely painful episodes on the stand in front of millions.

Having taken David Cameron's assurances in good faith at the outset of the inquiry he set up, I am merely one among many who feel duped and angry in its wake.
You can read her statement on full on the Hacked Off website.
JK Rowling adult book on sale
JK Rowling adult book on sale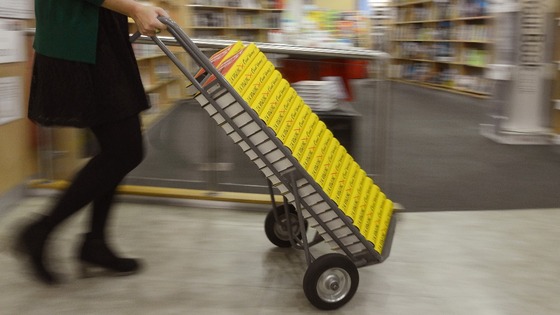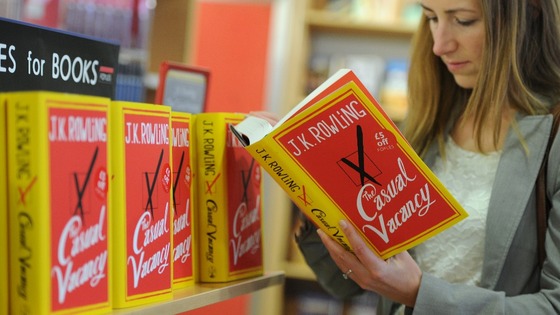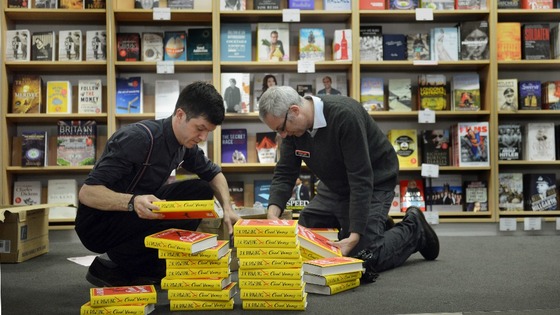 Load more updates
Back to top