Live updates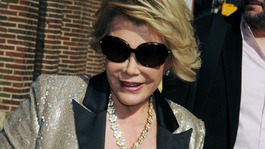 Joan Rivers says her comments that the Palestinian dead 'deserved it' were 'taken completely out of context.'
Read the full story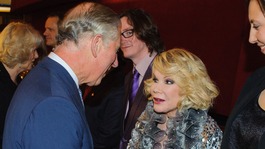 US comedian Joan Rivers was among the stars who welcomed the Prince Charles and Camilla at the Prince's Trust annual comedy gala.
Read the full story
Advertisement
US comedian Joan Rivers was quizzed by officers from the UK Border Agency during a fishing trip in Faversham, Kent Online reports.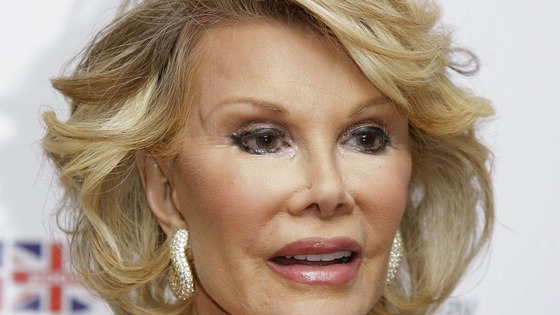 The agency had received a tip-off that a suspicious group of people in two fishing trawlers had been seen at Harty Ferry.
But the officers soon discovered the group were Joan Rivers, her daughter and a camera crew filming the comic's reality show.
Joan was being filmed visiting her friend The Countess Sondes of Lees Court Estate.
Speaking after the incident, Ms Rivers said: "Even though we were innocent, I am so sorry they didn't arrest us. I love Englishmen and they were very cute!"
Phyllis Diller, who "broke the way for every woman comedian", has died at her Los Angeles home aged 95.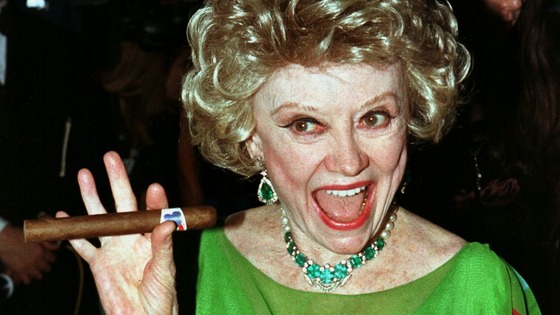 Diller began her career in 1952 and starred in her own show The Beautiful Phyllis Diller Show, she also acted alongside Bob Hope in the film Boy, Did I Get a Wrong Number!.
Joan Rivers recently told US television show Watch What Happens Live that Diller "broke the way for every woman comedian".
Back to top