Live updates
Petraeus' ex-lover's 'guilt'
The news conference will begin broadcasting live at 6:30pm UK time.
Petraeus' ex-lover's 'guilt'
The Royal United Services Institute (RUSI) has postponed the presentation of its highest honour to General David Petraeus. A spokesman said:
General Petraeus was due to visit London this month to receive the Chesney Gold Medal award from the Royal United Services Institute for his role in devising and implementing the US counter-insurgency doctrine that was used to turn around the war in Iraq and reshape the campaign in Afghanistan.

In light of the recent events, the presentation...will now be postponed until early 2013.
Advertisement
Petraeus' ex-lover's 'guilt'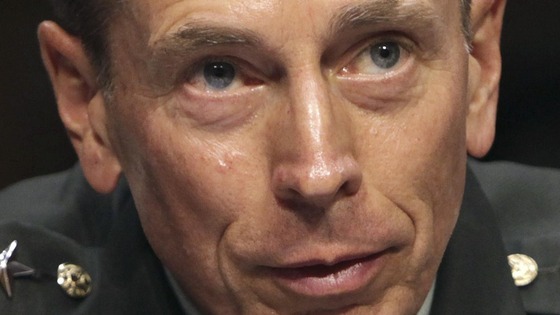 David Petraeus will testify before the Senate Intelligence Committee regarding the attack on the US consulate in Benghazi. Dianne Feinstein, the Senate Intelligence Committee Chairman, told Politico:
"Mr Petraeus has indicated his willingness. He is eager to come before the committee so we will work out the details."
Mr Petraeus has not been seen since Friday, when the news of his affair with Mrs Broadwell broke.
Petraeus' ex-lover's 'guilt'
The head of NATO, General Anders Fogh Rasmussen, said he had "full confidence" in General John Allen.
Petraeus' ex-lover's 'guilt'
US Defence Secretary Leon Panetta warned against "leaping to any conclusions" about the country's top commander in Afghanistan, General John Allen.
No one should leap to any conclusions here. General Allen is doing an excellent job at ISAF, in leading those forces. He certainly has my continued confidence to lead our forces.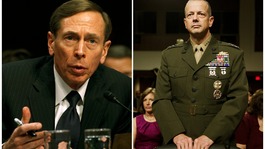 General John Allen is being investigated for "inappropriate communication" with the woman at the centre of the CIA affair scandal.
Read the full story
Advertisement
Petraeus' ex-lover's 'guilt'
President Obama has "faith" in General John Allen, the top US and NATO commander in Afghanistan, the White House spokesman Jay Carney said.
General Allen is under investigation for what the Pentagon described as "inappropriate communications" with the women whose complaint to the FBI led to the scandal involving General David Petraeus's affair.
Petraeus' ex-lover's 'guilt'
The White House said President Obama "has faith in General John Allen to continue commanding forces in Afghanistan" whilst under investigation.
Petraeus' ex-lover's 'guilt'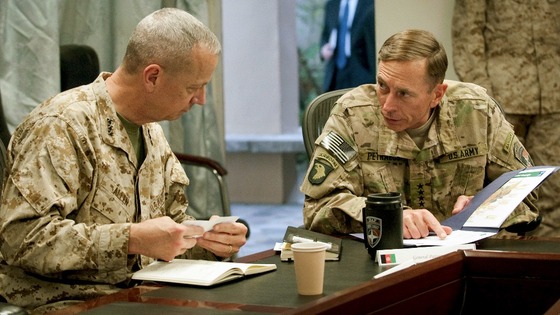 A senior official has described the tone of the 20,000 plus emails exchanged between General John Allen and Tampa socialite Jill Kelley as "flirtatious", according to the Associated Press.
It was not immediately clear whether General John Allen was flirting with Mrs Kelley, or whether he was the recipient of flirtatious emails.
Jill Kelley sparked an FBI investigation that exposed Petraeus' affair with Paula Broadwell, and prompted his resignation.
Petraeus' ex-lover's 'guilt'
General Petraeus and his mistress Paula Broadwell used a trick popular with terrorist organisations such as al-Qaeda to conceal their email correspondence, a senior law enforcement official told The Associated Press.
The pair shared a private email account, and instead of sending each other emails, they composed messages and left them in a draft folder, or in an electronic 'dropbox.'
The other person would then log into the account and respond in a similar fashion, leaving the message in drafts. This method enabled them to communicate without creating an email trail, which would be easy to trace.
Load more updates
Back to top