MPs fiddled their expenses as a "displacement activity" because Parliament had become irrelevant and ineffective, according to Speaker John Bercow.
Mr Bercow suggested the 2009 scandal was as much a symptom of decades of decline as "malice or corruption" as he urged action to ensure Westminster kept up with the modern world.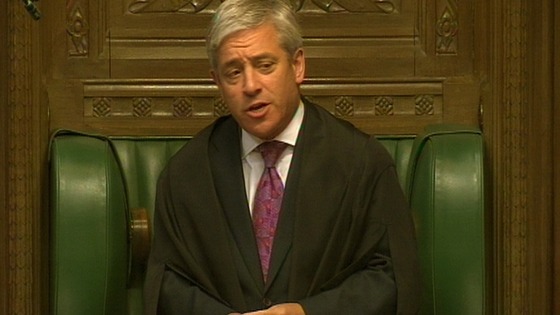 In a speech to the Hansard Society, Mr Bercow said that after he became Speaker in June 2009 he feared for the future of parliament."The blunt truth is that the expenses debacle was a particularly embarrassing layer of icing on an especially unappetising cake.
"The reality in 2009 is that the House of Commons as a meaningful political institution, an effective legislature, had been in decline for some decades."
Mr Bercow said the Commons had become, "little more than a cross between a rubber stamp and a talking shop", which:
"Had taken to collective activity such as the imaginative interpretation of what might be a legitimate expense claim as much as an odd form of displacement activity as out of any shared sense of malice or corruption."